[FAQs] Company Secretary (CS) – Professional Programme
Exam

|

355 Views

|

3

Min Read
By

Taxmann

|

Last Updated on 14 July, 2022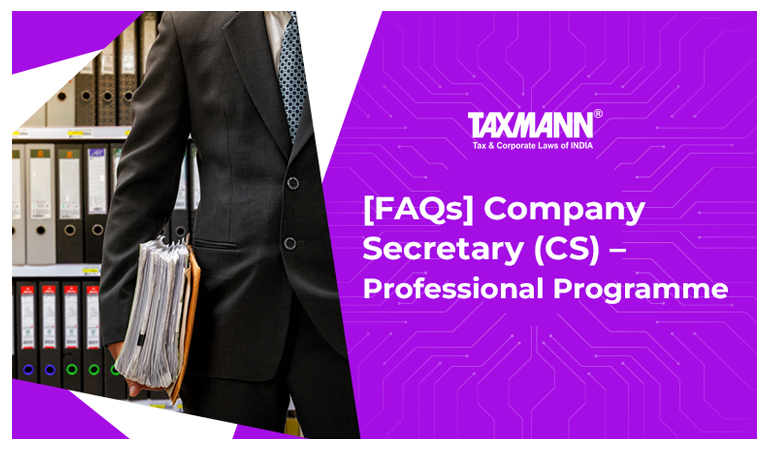 FAQ 1. When can a student register for CS Professional Programme?
A student becomes eligible to register for CS Professional Programme only after clearing both the modules of CS Executive.
FAQ 2. What is the process to register for Professional Programme?
ICSI will not accept the Registration Applications in physical form.
Students are advised to apply for registration through online mode from the following link: https://smash.icsi.edu/Scripts/login.aspx
A "Step-by-step Procedure for Online Registration" is as follows:
Login with user ID and password.
Click on Module => Student Services => Professional Registration Request.
A student can view the syllabus in which he/she is getting enrolled by clicking on the 'view syllabus' link.
A student will have to select the optional subject (mandatory).
A student can also opt for a CSJ subscription by clicking on the check box against the CSJ label.
Now click on "Proceed to payment".
On successful payment, a receipt will get generated (otherwise the payment is not successful).
The student is successfully admitted to the Professional Programme.
After submission of fees download your Professional Registration Letter & Identity card.
The prescribed registration fee is Rs. 12,000. Students are also required to remit Rs. 1,000 towards the Pre-exam test at the time of registration.
FAQ 3. Which subjects are covered under the Professional Programme New Syllabus 2017?
MODULE 1
1. Governance, Risk Management, Compliances, and Ethics
2. Advanced Tax Laws
3. Drafting, Pleadings, and Appearances
MODULE 2
4. Secretarial Audit, Compliance Management, and Due Diligence
5. Corporate Restructuring, Insolvency, Liquidation & Winding-up
6. Resolution of Corporate Disputes, Non-Compliances & Remedies
MODULE 3
7. Corporate Funding & Listings in Stock Exchanges
8. Multidisciplinary Case Studies
(The examination for this paper will be an open-book examination)
9. Electives: 1 out of below 8 subjects

9.1 Banking – Law & Practice

9.2 Insurance– Law & Practice

9.3 Intellectual Property Rights– Laws and Practices

9.4 Forensic Audit

9.5 Direct Tax Law & Practice

9.6 Labour Laws & Practice

9.7 Valuations & Business Modelling

9.8 Insolvency – Law and Practice

(The examination for this paper will be an open-book examination)
FAQ 4. Can the elective subject be changed subsequent to registration?
Yes, a student can change his/her elective subject before filling out the examination form. Guidelines and detailed procedure to change elective subject may be seen at the following link of the Institute's website:
https://www.icsi.edu/media/website/Guidelines_Switchover.pdf
Login with user ID and password then Click on Module => Student Services => Change Optional Subject.
FAQ 5. What is the last date to register for CS Professional Programme?
The last date to register is 6 months before the month in which the examination commences. For example, if exams are due in the month of December, the last date to register shall be the last day of May month.
FAQ 6. What are the passing criteria for CS Professional?
A candidate shall be declared to have passed in a module of Professional Programme examination if he/she secures at one sitting a minimum of 40% marks in each paper and 50% marks in the aggregate of all the papers of that module and shall be declared to have completed the Professional Programme examination on passing all the three modules.
Provided that a candidate who has secured a minimum of 60% in a paper but could not secure 40% in any of the papers of that module, shall be granted for exemption from those papers in which it has secured at least 60%. If the candidates have applied for all the modules, then the aggregate of fifty percent will be considered for all the modules.
FAQ 7. Can a student complete CS within one year of passing Executive exams?
No, a student can clear his/her Professional Exams within one year of clearing CS Executive exams but to complete CS, he/she is required to undergo and complete 21 months training.
Disclaimer: The content/information published on the website is only for general information of the user and shall not be construed as legal advice. While the Taxmann has exercised reasonable efforts to ensure the veracity of information/content published, Taxmann shall be under no liability in any manner whatsoever for incorrect information, if any.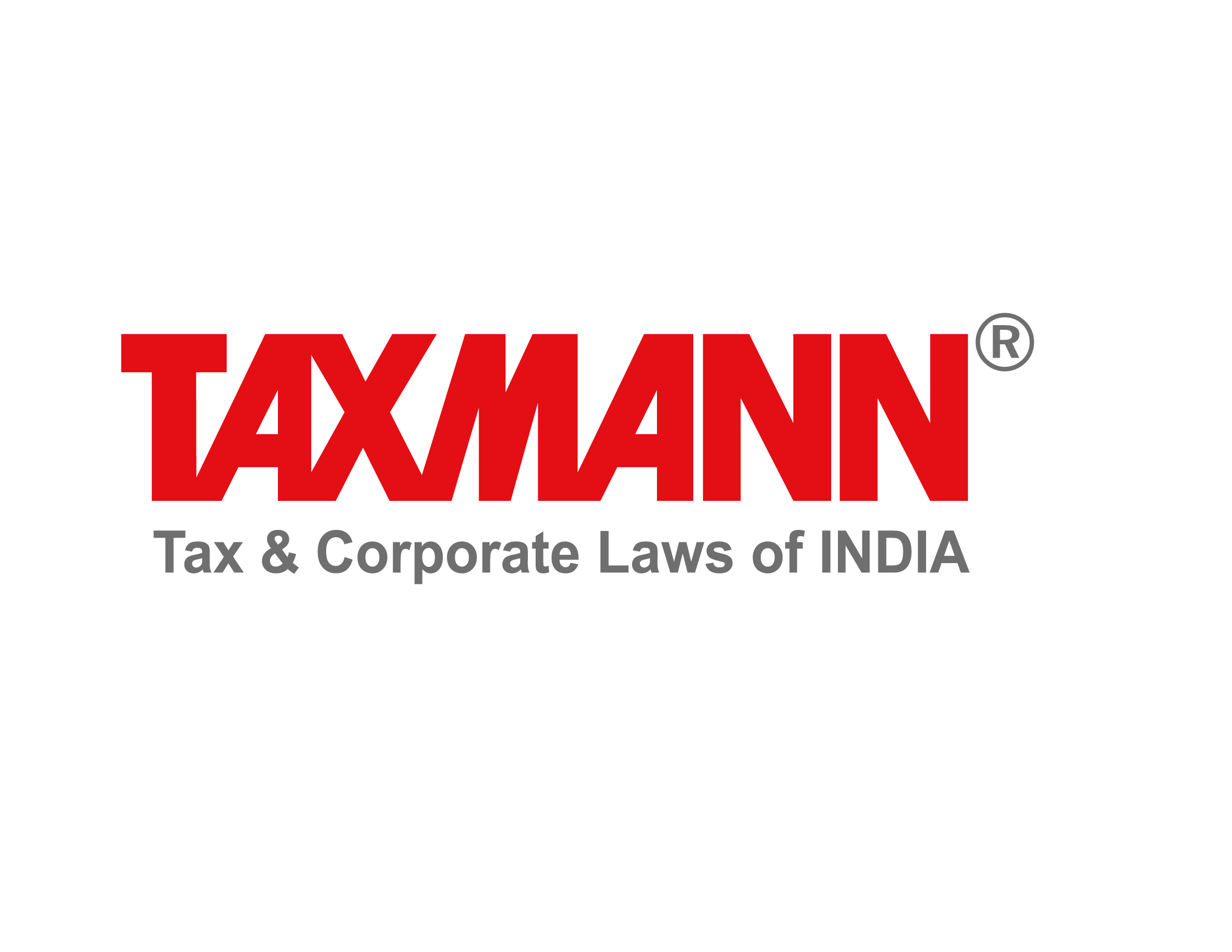 Taxmann Publications has a dedicated in-house Research & Editorial Team. This team consists of a team of Chartered Accountants, Company Secretaries, and Lawyers. This team works under the guidance and supervision of editor-in-chief Mr Rakesh Bhargava.
The Research and Editorial Team is responsible for developing reliable and accurate content for the readers. The team follows the six-sigma approach to achieve the benchmark of zero error in its publications and research platforms. The team ensures that the following publication guidelines are thoroughly followed while developing the content:
The statutory material is obtained only from the authorized and reliable sources
All the latest developments in the judicial and legislative fields are covered
Prepare the analytical write-ups on current, controversial, and important issues to help the readers to understand the concept and its implications
Every content published by Taxmann is complete, accurate and lucid
All evidence-based statements are supported with proper reference to Section, Circular No., Notification No. or citations
The golden rules of grammar, style and consistency are thoroughly followed
Font and size that's easy to read and remain consistent across all imprint and digital publications are applied
Everything on Tax and Corporate Laws of India
To subscribe to our weekly newsletter please log in/register on Taxmann.com