[FAQs] Company Secretary (CS) – Miscellaneous Questions
Exam

|

593 Views

|

3

Min Read
By

Taxmann

|

Last Updated on 5 July, 2022
FAQ 1. Who are the top 5 highest paid CS in India?
Here is the list of 5 CS highest-paid in India:
| | | |
| --- | --- | --- |
| Name | Company Name | Average Salary (Rs.) |
| Dev Bajpai | HUL | 553.17 Lakhs |
| R. J. Jeyamurugan | Asian Paints | 257.77 Lakhs |
| Ranganath Athreya | ICICI Bank | 208.25 Lakhs |
| R. K. Singhi | ITC | 148.77 Lakhs |
| Rajendra Moholkar | TCS | 118.50 Lakhs |
FAQ 2. Who are the famous Company Secretaries of India?
Famous members of ICSI are:
CS Preeti Malhotra:

She is the first CS in India and also the first ever woman President of the Institute of Company Secretaries of India (ICSI) and currently associated with Smart Group of Singapore as an Executive Director. Presently, she is also a member of the Board of Governors of the Indian Institute of Corporate Affairs, a body of the Ministry of Corporate Affairs, Government of India.

CS Dev Bajipal:

He is one of the highest paid CS in India having 30 years of experience in diverse industries that include Automobiles, FMCG, Hospitality and Private Equity, in the areas of Legal, Governance, Tax and Corporate Affairs. He has also represented the Industry before Parliamentary Committees. Presently, he is the executive director of Hindustan Unilever Limited (HUL).

Suprakash Mukhopadhyay:

He is the Chief Compliance Officer, Vice President, Treasurer, and Secretary of TCS Ltd. He has an overall experience of 30 years in various roles in many Tata companies. He has exposure and rich experience in dealings in Treasury, Corporate Secretarial & Governance and Compliances.
FAQ 3. Who is the youngest CS in India?
Bhopal's Avani Mishra topped the CS June 2015 CS Professional Exam becoming the youngest candidate to clear the exams at age of 19 years.
Further, Aditya Jhawar from Surat, Gujarat became the youngest (21 years 8 months 17 days) to qualify Chartered Accountancy, Company Secretary and Cost and Management Accountancy, as on June 2017.
FAQ 4. How many CS are there in India currently?
ICSI currently has over 65,835 members and about 2.1 lakh students are pursuing Company Secretary. (As on 31/07/2021)
FAQ 5. What is 'continuation of registration'?
Students who have passed the Professional Programme Examination shall be required to keep the registration valid till completion of all training requirements so as to become entitled to be enrolled as member of the Institute.
The renewal through Continuation of Registration shall be done on 'per year' basis depending upon the left-over training period and a student may seek 'Continuation of Registration' for a maximum period of five years at one go.
FAQ 6. What was the passing percentage for CS Executive Exams in 2021?
The passing percentages in last two attempts of CS Executive Exam are:
| | | |
| --- | --- | --- |
| Attempts | Dec'21 | Aug'21 |
| Module 1 | 9.64% | 15.6% |
| Module 2 | 21.91% | 23.66% |
FAQ 7. What was the passing percentage for CS Professional Exams in 2021?
The passing percentages in last two attempts of CS Professional Exam are:
| | | |
| --- | --- | --- |
| Attempts | Dec'21 | Aug'21 |
| Module 1 | 27.38% | 26.14% |
| Module 2 | 20.37% | 16.86% |
| Module 3 | 41.26% | 29.8% |
FAQ 8. Should certificate be uploaded on clearing the pre-exam test?
After passing the pre-examination test, a candidate is not required to upload his/her certificate, but keep the record for future reference. The system shall auto-update the details of pre-examinations clearing.
FAQ 9. How much does it cost to get certified copies of answer books?
The fee is Rs. 500 per subject/answer book(s).
FAQ 10. Whether the candidates can apply online for certified copies of answer book through RTI?
FAQ 11. Does the Institute impart classroom teaching for CS Executive/Professional Programmes?
The Institute imparts classroom teaching through interactive learning at its Regional Councils, Chapters. Also it conducts refresher classes for students. Further, libraries for students are located at Regional Offices and Chapters.
Disclaimer: The content/information published on the website is only for general information of the user and shall not be construed as legal advice. While the Taxmann has exercised reasonable efforts to ensure the veracity of information/content published, Taxmann shall be under no liability in any manner whatsoever for incorrect information, if any.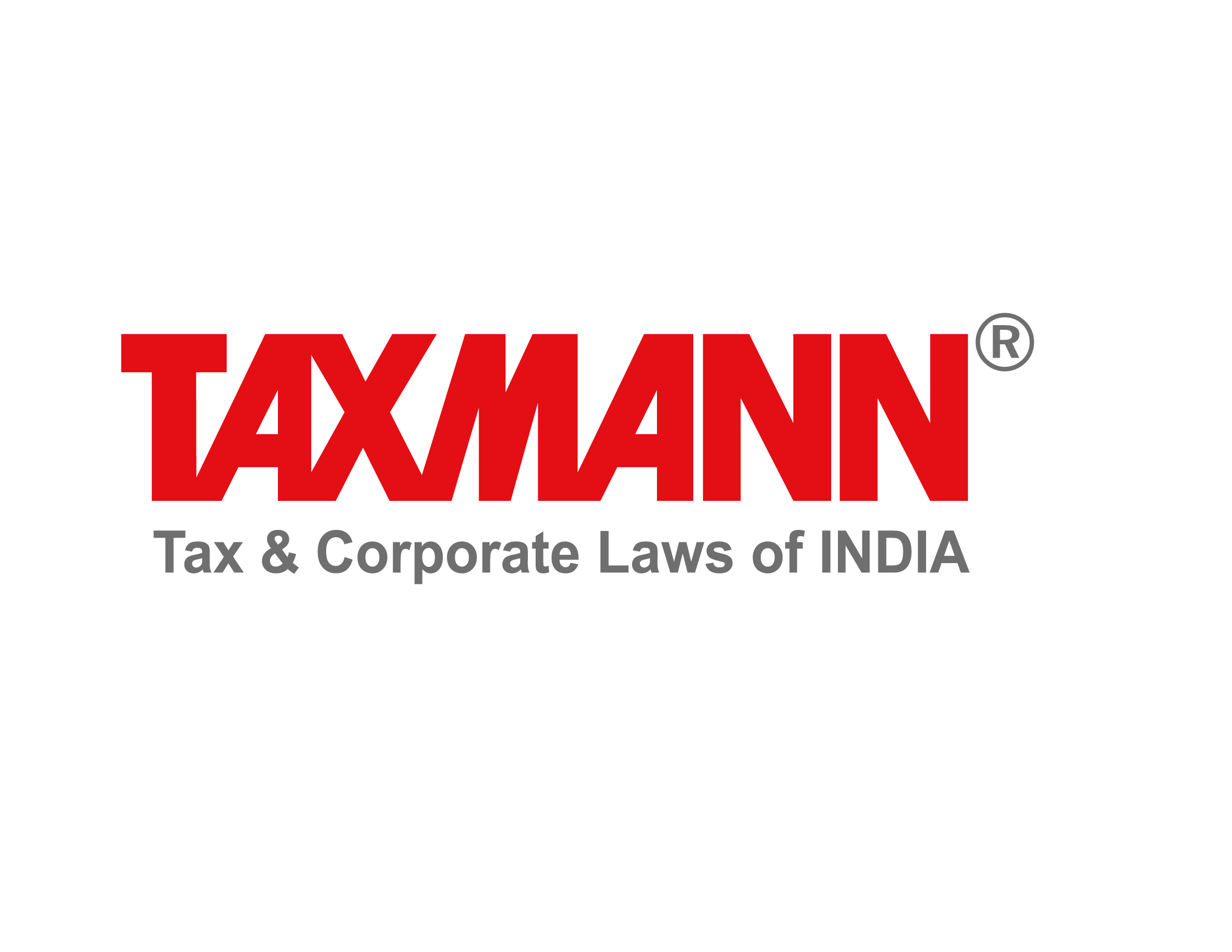 Taxmann Publications has a dedicated in-house Research & Editorial Team. This team consists of a team of Chartered Accountants, Company Secretaries, and Lawyers. This team works under the guidance and supervision of editor-in-chief Mr Rakesh Bhargava.
The Research and Editorial Team is responsible for developing reliable and accurate content for the readers. The team follows the six-sigma approach to achieve the benchmark of zero error in its publications and research platforms. The team ensures that the following publication guidelines are thoroughly followed while developing the content:
The statutory material is obtained only from the authorized and reliable sources
All the latest developments in the judicial and legislative fields are covered
Prepare the analytical write-ups on current, controversial, and important issues to help the readers to understand the concept and its implications
Every content published by Taxmann is complete, accurate and lucid
All evidence-based statements are supported with proper reference to Section, Circular No., Notification No. or citations
The golden rules of grammar, style and consistency are thoroughly followed
Font and size that's easy to read and remain consistent across all imprint and digital publications are applied
Everything on Tax and Corporate Laws of India
To subscribe to our weekly newsletter please log in/register on Taxmann.com