[Syllabus] Economics/Business Economics (309) CUET (UG) 2022
Blog

|

Other Laws

|

3

Min Read
By

Taxmann

|

Last Updated on 21 March, 2023
Economics/Business Economics (309)
Note: There will be one Question Paper which will have 50 questions out of which 40 questions need to be attempted.
Checkout Tan Print's Economics for NTA CUET (UG) 2022 which intends to cater to the principal needs of all the students preparing for the Common University Entrance Test (CUET) at the Undergraduate Level in the Economics Domain. This book contains the practice material in a highly student-friendly and thorough manner.
UNIT I: INTRODUCTION TO MICROECONOMICS
What is microeconomics?
Central problems
UNIT II: CONSUMER BEHAVIOUR AND DEMAND
Consumer's Equilibrium: meaning and attainment of equilibrium through Utility Approach: One and two commodity cases.
Demand: market demand, determinants of demand, demand schedule, demand curve, movement along and shifts in the demand curve, price elasticity of demand, measurement of price elasticity of demand – percentage, total expenditure, and geometric methods.
Introductory Macroeconomics
UNIT III: NATIONAL INCOME AND RELATED AGGREGATES — BASIC CONCEPTS AND MEASUREMENT
Macroeconomics: meaning.
Circular flow of income, concepts of GDP, GNP, NDP, NNP (at market price and factor cost).
Measurement of National Income –Value Added method, Income method, and Expenditure method.
UNIT IV: DETERMINATION OF INCOME AND EMPLOYMENT
Aggregate demand, aggregate supply, and their components
Propensity to consume and propensity to save (average and marginal)
Meaning of involuntary unemployment and full employment
Determination of income and employment: two-sector model
Concept of investment multiplier and its working
Problems of excess and deficient demand
Measures to correct excess and deficient demand – availability of credit, change in government spending
UNIT V: MONEY AND BANKING
Money: meaning, evolution, and functions
Central bank: meaning and functions
Commercial banks: meaning and functions
UNIT VI: GOVERNMENT BUDGET AND THE ECONOMY
Government budget – meaning and its components
Objectives of government budget
Classification of receipts – revenue and capital; classification of expenditure – revenue and capital, plan and non-plan, and developmental and non-developmental
Balanced budget, surplus budget, and deficit budget: meaning and implications
Revenue deficit, fiscal deficit, and primary deficit: meaning and implications; measures to contain different deficits.
UNIT VII: BALANCE OF PAYMENTS
Foreign exchange rate – meaning (fixed and flexible), merits and demerits; determination through demand and supply
Balance of payments accounts – meaning and components
A brief analysis of recent exchange rate issues
Indian Economic Development
UNIT VIII: DEVELOPMENT EXPERIENCE (1947-90) AND ECONOMIC REFORMS SINCE 1991
A brief introduction of the state of the Indian economy on the eve of independence. Indian economic system and common goals of Five year Plans.
Main features, problems and policies of agriculture (institutional aspects and new agricultural strategy), industry (IPR 1956; SSI – role & importance) and foreign trade.
UNIT IX: CURRENT CHALLENGES FACING THE INDIAN ECONOMY
Poverty – absolute and relative; Main programmes for poverty alleviation: A critical assessment;
Human Capital Formation – How many people become resource; Role of human capital in economic development;
Rural development: Key issues – credit and marketing – role of cooperatives; agricultural diversification;
Employment: Growth and changes in work force participation rate in formal and informal sectors; problems and policies
Infrastructure: Meaning and Types: Cases Studies: Health: Problems and Policies – A critical assessment;
Sustainable Economic Development: Meaning, Effects of Economic Development on Resources and Environment, including global warming
UNIT X: DEVELOPMENT EXPERIENCE OF INDIA
A comparison with neighbours
India and Pakistan
India and China
Issues: economic growth, population, sectoral development and other Human Development Indicators
About NTA
The National Testing Agency (NTA) is established by Ministry of Education, MoE (Earlier known as Ministry of Human Resource Development-MHRD) as an independent/ autonomous, self-reliant and self-sustained premier testing organization.
CUET – Common University Entrance Test
National Testing Agency (NTA) has been entrusted with the responsibility of conducting the Undergraduate entrance tests for all the Central Universities (CUs) for the academic session 2022-2023. CUET will provide a single window opportunity to students to seek admission in any of the Central Universities (CUs) across the country.
Mode of Examination
The CUET (UG) will be conducted in Computer Based Test (CBT) Mode. The aspirants who desire to appear for the test, may refer to the Information Bulletin for admission to Undergraduate programmes of the desired Central Universities (CUs) for admission into the Undergraduate Programmes.
Examination Structure for CUET (UG)
CUET (UG) – 2022 will consist of the following Sections:
Section IA – 13 Languages
Section IB – 20 Languages
Section II – 27 Domain-specific Subjects
Section III – General Test
CUET(UG) Domain Subject (Section II) Paper Pattern
Section II – Domain
There are 27 Domains specific subjects being offered under this Section. A candidate may choose a maximum of Six (06) Domains as desired by the applicable University/Universities.
40 Questions to be attempted out of 50

Input text can be used for MCQ based Questions
MCQs based on syllabus given on NTA website

45 Minutes for each Domain Specific Subjects
Disclaimer: The content/information published on the website is only for general information of the user and shall not be construed as legal advice. While the Taxmann has exercised reasonable efforts to ensure the veracity of information/content published, Taxmann shall be under no liability in any manner whatsoever for incorrect information, if any.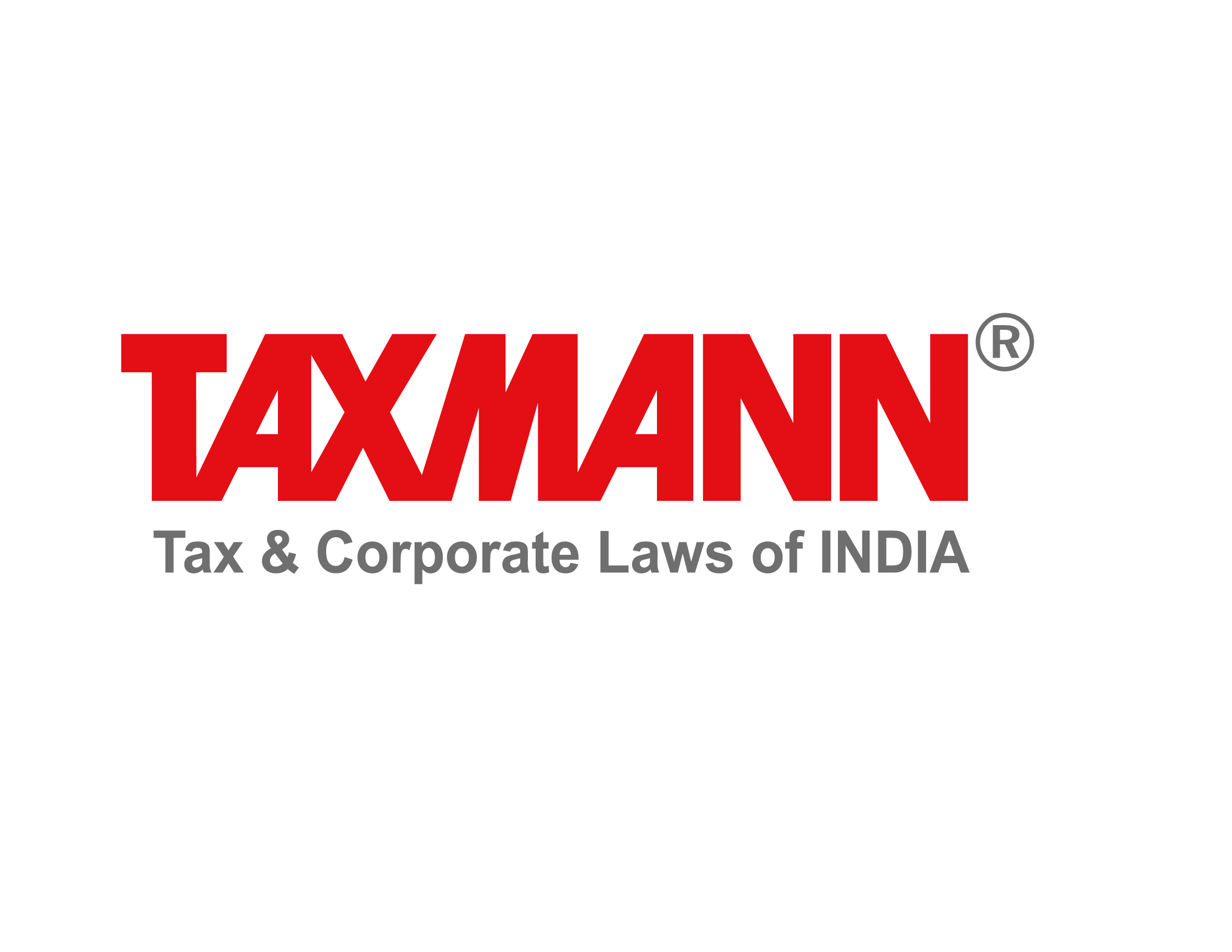 Taxmann Publications has a dedicated in-house Research & Editorial Team. This team consists of a team of Chartered Accountants, Company Secretaries, and Lawyers. This team works under the guidance and supervision of editor-in-chief Mr Rakesh Bhargava.
The Research and Editorial Team is responsible for developing reliable and accurate content for the readers. The team follows the six-sigma approach to achieve the benchmark of zero error in its publications and research platforms. The team ensures that the following publication guidelines are thoroughly followed while developing the content:
The statutory material is obtained only from the authorized and reliable sources
All the latest developments in the judicial and legislative fields are covered
Prepare the analytical write-ups on current, controversial, and important issues to help the readers to understand the concept and its implications
Every content published by Taxmann is complete, accurate and lucid
All evidence-based statements are supported with proper reference to Section, Circular No., Notification No. or citations
The golden rules of grammar, style and consistency are thoroughly followed
Font and size that's easy to read and remain consistent across all imprint and digital publications are applied
Everything on Tax and Corporate Laws of India
To subscribe to our weekly newsletter please log in/register on Taxmann.com