It can't be interpreted that assessee waived off hearing right if he submitted written submission before CIT(A): ITAT
Blog

|

Income Tax

|

News

|

90 Views

|

2

Min Read
By

Taxmann

|

Last Updated on

29 October, 2021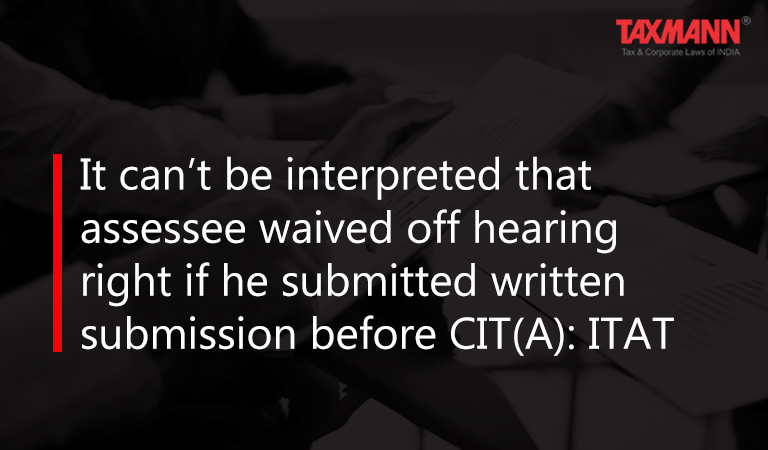 Case Details: Sukhvinder Pal Singh v. ITO - [2021] 131 taxmann.com 203 (Delhi - Trib.)
Judiciary and Counsel Details
Smt. Diva Singh

, Judicial Member
R.K. Gupta, Sr. DR for the Respondent.
Facts of the Case
In the instant case, the CIT(A) held that the submissions filed by the assessee were insufficient for warranting relief, and accordingly, the addition made by the AO was to be confirmed.
Aggrieved-assessee filed the appeal before the Delhi Tribunal, contending that the CIT(A) did not afford reasonable opportunity to furnish documentary evidence and other details as desired necessary by him.
ITAT Held
The Delhi Tribunal held that if an adjudicating authority finds the written submissions are not sufficient and complete, it should put this deficiency to the notice of the assessee. Without any specific communication to this effect, it cannot be said in all fairness that an adequate opportunity of being heard has been granted to the assessee.
Once it is seen that the submissions were without supporting documentary evidence, then in an adequate representation, such an opportunity necessarily needs to be provided.
In the instant case, no such effort appeared to have been made. It is well settled that the mere making available of the written submissions by an assessee cannot be unitedly so interpreted to mean that right to be heard has been waived off.
The onus to ensure that the waiver was made with full and conscious knowledge of the existence of this sacrosanct right rests on the shoulders of the adjudicating authority to ensure that the assessee stays informed of his rights and consequent duties. There is nothing on record to show that the First Appellate Authority can be justifiably held to form the view in the facts of the present case that the assessee was so informed of its rights and still chose to waive them.
Case Review
List of Cases Referred To
Disclaimer: The content/information published on the website is only for general information of the user and shall not be construed as legal advice. While the Taxmann has exercised reasonable efforts to ensure the veracity of information/content published, Taxmann shall be under no liability in any manner whatsoever for incorrect information, if any.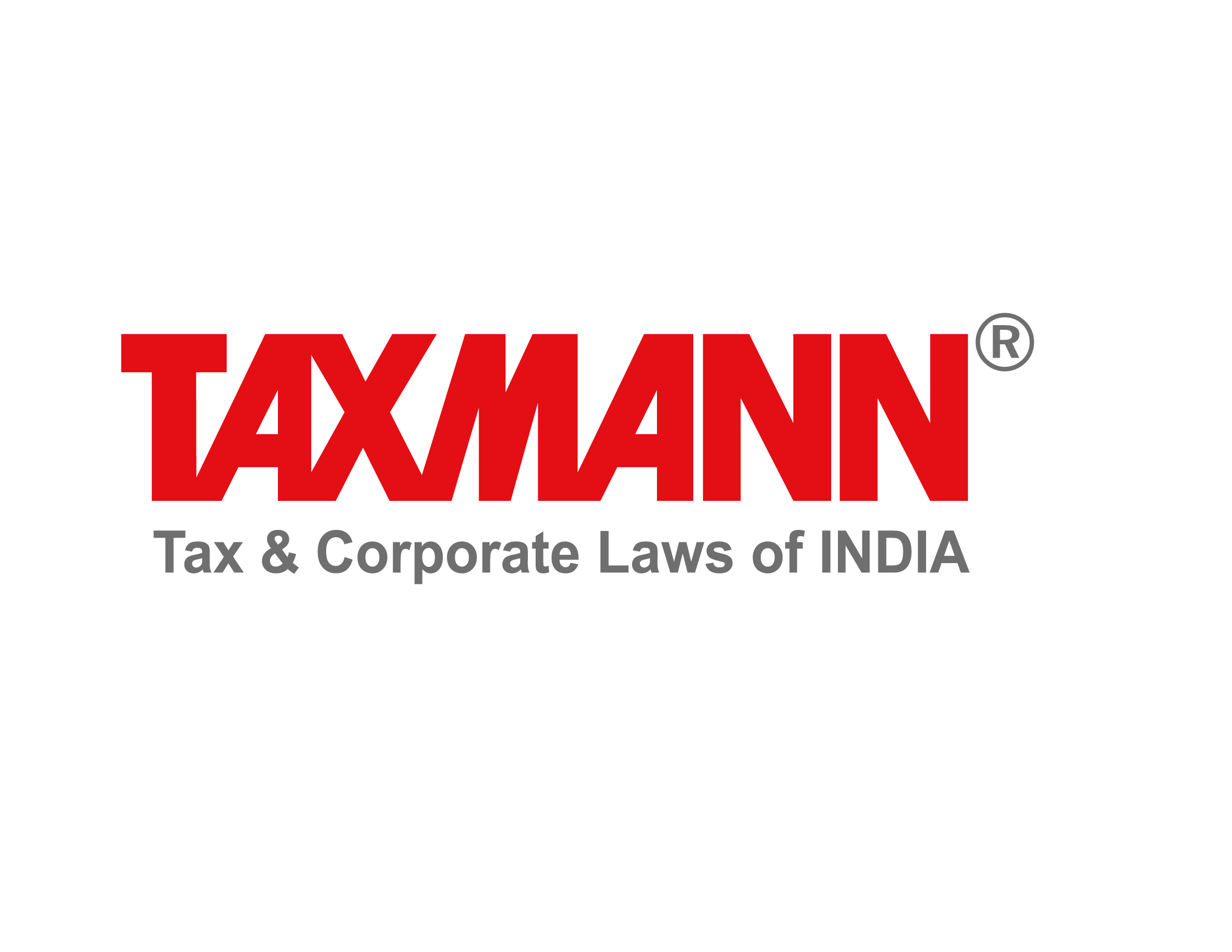 Taxmann Publications has a dedicated in-house Research & Editorial Team. This team consists of a team of Chartered Accountants, Company Secretaries, and Lawyers. This team works under the guidance and supervision of editor-in-chief Mr Rakesh Bhargava.
The Research and Editorial Team is responsible for developing reliable and accurate content for the readers. The team follows the six-sigma approach to achieve the benchmark of zero error in its publications and research platforms. The team ensures that the following publication guidelines are thoroughly followed while developing the content:
The statutory material is obtained only from the authorized and reliable sources
All the latest developments in the judicial and legislative fields are covered
Prepare the analytical write-ups on current, controversial, and important issues to help the readers to understand the concept and its implications
Every content published by Taxmann is complete, accurate and lucid
All evidence-based statements are supported with proper reference to Section, Circular No., Notification No. or citations
The golden rules of grammar, style and consistency are thoroughly followed
Font and size that's easy to read and remain consistent across all imprint and digital publications are applied
Everything on Tax and Corporate Laws of India
To subscribe to our weekly newsletter please log in/register on Taxmann.com