CA Final Books for November 2019 Exams
By

Taxmann

|

Last Updated on 1 November, 2022
CA Final Books New Syllabus 2019
Here are the list of CA Final new syllabus books for Nov. 2019 exams given below:
1. CA Final MCQ Nov. 2019 Book – MCQs on Advanced Auditing & Professional Ethics
2. CA Final Advanced Auditing & Professional Ethics for Nov. 2019 Exams:
This book is strictly as per New syllabus of ICAI, covers all past exam questions till May 2019 exams, questions from RTPs and MTPs of ICAI, revised SA 299 and SA 720, Amended Form 3CD and Form GSTR 9C etc.
3. Guide to Ind ASs [Converged IFRSs] – CA Final Nov. 2019 Exams
This book covers comparison of each Ind AS with IAS/IFRS, Ind AS-115, May 2019 & Nov. 2018 question papers with their suggested answers have also been incorporated in this edition, etc.
4. Indirect Taxes Law & Practice for CA/CS/CMA Nov./Dec. 2019 Exams
This book incorporates entire syllabus of CA-intermediate, CA-Final, CS-Executive, CS-Professional, CMA-Inter, CMA-Final, all amendments upto 30th April 2019, useful for university and management courses, etc.
5.CA Final Corporate & Economic Laws Book for Nov. 2019 Exams by CA Pankaj Garg – 3nd Edition
This book is Strictly as per Revised Syllabus as modified vide ICAI Notification dated 24-06-2019, Coverage of all Past Exam Questions till May 2019 Exam, Coverage of Questions from RTPs and MTPs of ICAI, Chapter-wise Marks Distribution for Past Exams for each Chapter etc. 
6. CA Final Direct Taxes Law & Practice Book for Nov. 2019 Exams
Direct Taxes Law & Practice with special reference to Tax Planning by Dr. V.K. Singhania & Dr. Kapil Singhania for CA Final November 2019 examination, CS(Professional) December 2019, CMA (Final)December 2019, M.Com/MBA/LL.B and other specialised examinations for academic year 2019-20.  
7. CA Final Financial Reporting for Nov.2019 Exams
This book covers all Ind AS, Ind AS-115 on "Revenue arising from Contract with Customers", solved CA-Final November 2019 exam paper, etc.
8. CA Final Students' Guide to Financial Reporting with Applicable Ind ASs
This book covers solved question papers of CA [May 2018 to 2019] exams, all Ind ASs, Ind AS-116 incorporated for May 2020 exam.
9. Students' Guide to Accounting Standards – CA Final (Old Syllabus) & CA Intermediate (New Syllabus)
This book covers AS comparisons with Ind AS, 367 problems with solutions, 265 unsolved problems with answers.
10. Corporate & Economic Laws CA Final Book
This book covers approx. 550 practical questions of past CA/CS exams & 180 landmark judgments, all past exam questions including November,2018.
11. ICAI CA Final MCQs on Corporate & Economic /Allied Laws Book for May 2019
This book covers 1500 MCQs – Knowledge Based & Application Based questions as per pattern prescribed by ICAI, 8 Mock test papers of old & new syllabus 0f 30 marks each.
12. CA Final Quick Revision Charts for Advanced Auditing & Professional Ethics As Per Old/New Syllabus
This book covers 142 quick revision charts, all amendments issued till 31-10-2018.
13. CA Final 100 MCQ Mock Tests for May 2019
This book covers MTPs based on exam pattern announced by ICAI covering questions of 1 and 2 marks, advanced auditing & professional ethics, direct & indirect tax laws, corporate & allied laws, etc.
Click here to buy latest CA final books for 2019 examination here.
Also Read: CA Foundation Books
Also Read: CA Intermediate Books for Nov. 2019 Exams
Also Read: CA IPCC Exam Books
Disclaimer: The content/information published on the website is only for general information of the user and shall not be construed as legal advice. While the Taxmann has exercised reasonable efforts to ensure the veracity of information/content published, Taxmann shall be under no liability in any manner whatsoever for incorrect information, if any.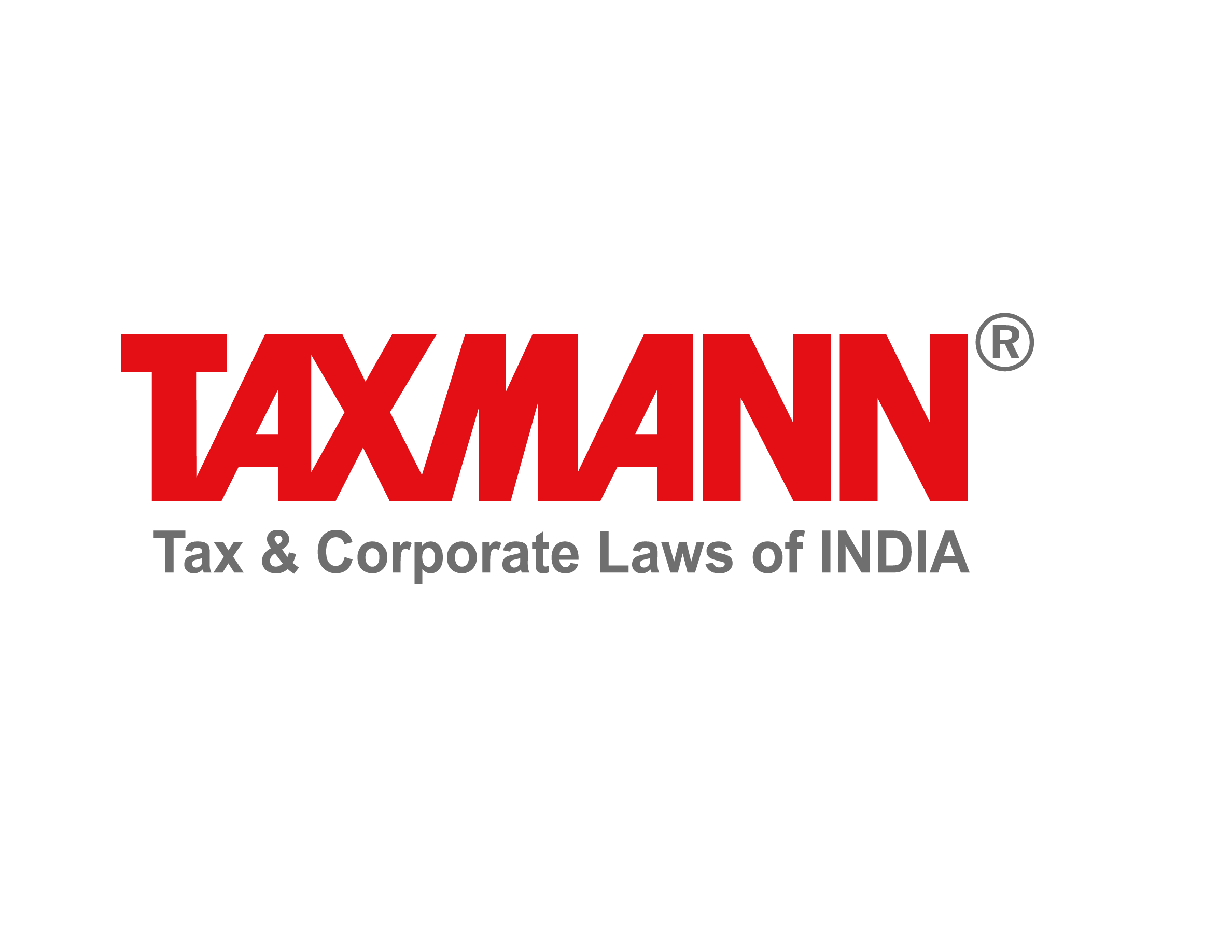 Taxmann Publications has a dedicated in-house Research & Editorial Team. This team consists of a team of Chartered Accountants, Company Secretaries, and Lawyers. This team works under the guidance and supervision of editor-in-chief Mr Rakesh Bhargava.
The Research and Editorial Team is responsible for developing reliable and accurate content for the readers. The team follows the six-sigma approach to achieve the benchmark of zero error in its publications and research platforms. The team ensures that the following publication guidelines are thoroughly followed while developing the content:
The statutory material is obtained only from the authorized and reliable sources
All the latest developments in the judicial and legislative fields are covered
Prepare the analytical write-ups on current, controversial, and important issues to help the readers to understand the concept and its implications
Every content published by Taxmann is complete, accurate and lucid
All evidence-based statements are supported with proper reference to Section, Circular No., Notification No. or citations
The golden rules of grammar, style and consistency are thoroughly followed
Font and size that's easy to read and remain consistent across all imprint and digital publications are applied
Everything on Tax and Corporate Laws of India
To subscribe to our weekly newsletter please log in/register on Taxmann.com