Tips to Prepare for CA Final Exam 2019
By

Taxmann

|

Last Updated on 18 January, 2022
Generally, students are not sure about their strategy to prepare for their CA final exam. Here we have interviewed various top rankers and other experts from the field and brought you the crux to make sure that you pass your ca final exam. Usually you need a thorough six months of preparation for ca exam to come out passing the cs exam. Most of the students tend to lose their focus to other areas of life and hence fail to pass this ca exam.
Identify and Remove all Time Wasters:
Yes, social media are integral part of our lives and often unknowingly we tend to spend hours browsing the sites and our social media contents. This needs to be stopped for cs exam preparation time before your ca final exam. Best is to remove your sim and place it inside a cupboard away from your eyes to not to bother you for next six months.  Then keep two or three of your best friends and mentors identified. You can alternatively talk to them every day for around ten to fifteen minutes. This will keep you fresh and will help you remove all your study toxin away from your mind. You will be able to relate to this more by remembering the say "All work and no joy makes John a dull person". You can talk to them about your progress, your hurdles in your ca final preparation and how to overcome them.   Rather you can indulge into reading the newspaper for one hour every day. This way you can keep up what's happening in the outside world and do not intend to waste lot of your time. You can also include a half an hour walk in your nearest park to keep you fresh and charged up for your ca final preparation.
Strategy to Prepare for your CA Final Exam:
When you tend to start your ca exam preparation six months in advance, you tend to think that you have a lot of time and you tend to waste much of it. Hence creating a time table is very necessary. This will keep you on track and will give you an alternative to know exactly how much time you have in hand to cover and revise at least three times your whole curriculum. You should be able to revise each subject at least three times and should be able to write two papers for each and yes this is the only way to go. Complete each subject in a time frame of fifteen days. In these fifteen days you need to cover all the concepts very carefully, practice manual tests while referring to your study material and class books. You can also keep noting down your doubts and keep solving them as you go through advance material or ask your mentor. In next phase, you must try to complete each subject within five days. Here you should be able to divide your subject in three parts. With part A being the toughest, part B being of modest level and part C being concept based.  You can even prepare hand written last and third phase you should give one day to each subject. Do not have to touch part C related questions or course material as this you are already covering with your part A and Part B material. Now start teaching yourself like a teacher each of your chapters. Go through your hand-written notes and try to memorize them completely to be built in your brain.en notes with formulas and important elements of your course which you tend to identify while you solve past year question papers.  
Also Read:
Disclaimer: The content/information published on the website is only for general information of the user and shall not be construed as legal advice. While the Taxmann has exercised reasonable efforts to ensure the veracity of information/content published, Taxmann shall be under no liability in any manner whatsoever for incorrect information, if any.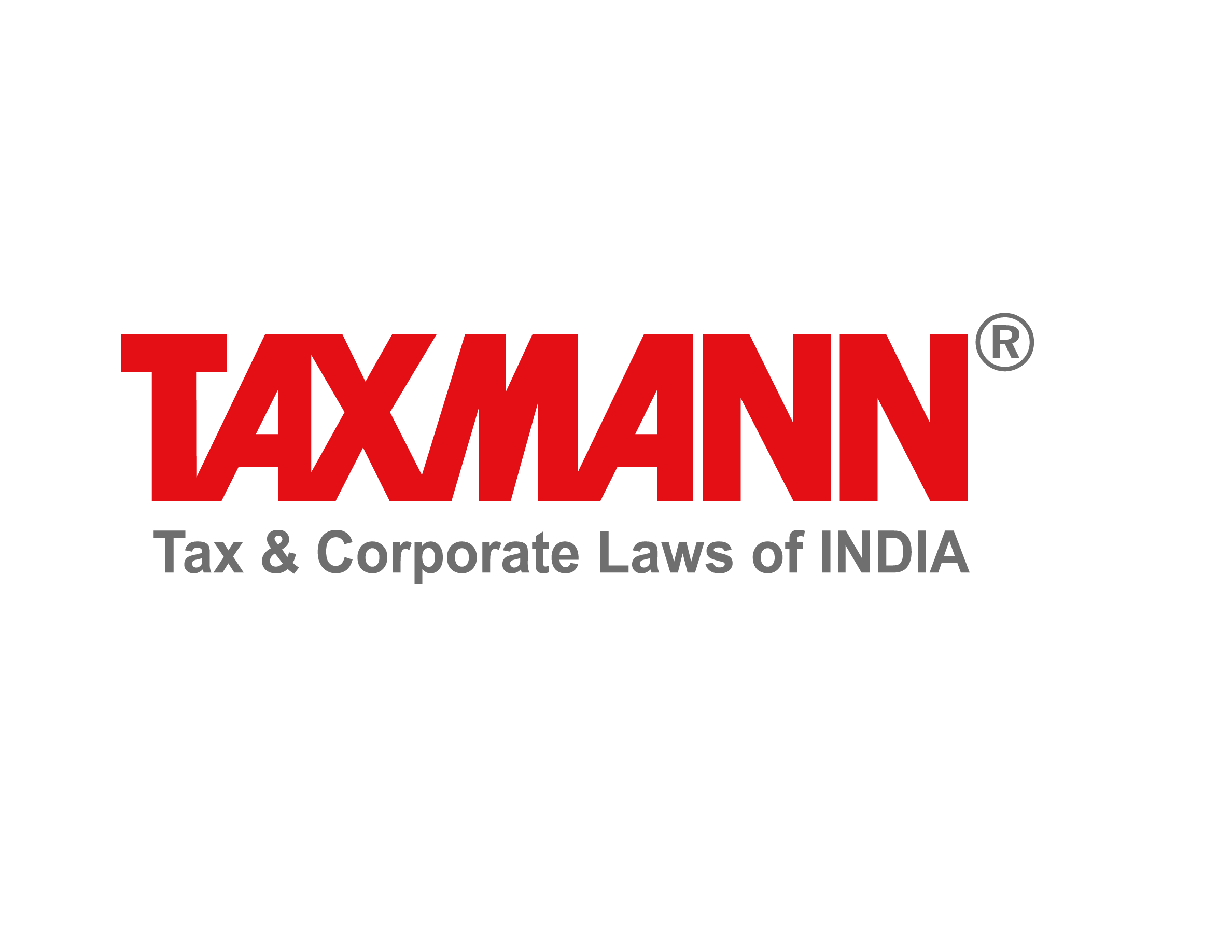 Taxmann Publications has a dedicated in-house Research & Editorial Team. This team consists of a team of Chartered Accountants, Company Secretaries, and Lawyers. This team works under the guidance and supervision of editor-in-chief Mr Rakesh Bhargava.
The Research and Editorial Team is responsible for developing reliable and accurate content for the readers. The team follows the six-sigma approach to achieve the benchmark of zero error in its publications and research platforms. The team ensures that the following publication guidelines are thoroughly followed while developing the content:
The statutory material is obtained only from the authorized and reliable sources
All the latest developments in the judicial and legislative fields are covered
Prepare the analytical write-ups on current, controversial, and important issues to help the readers to understand the concept and its implications
Every content published by Taxmann is complete, accurate and lucid
All evidence-based statements are supported with proper reference to Section, Circular No., Notification No. or citations
The golden rules of grammar, style and consistency are thoroughly followed
Font and size that's easy to read and remain consistent across all imprint and digital publications are applied
Everything on Tax and Corporate Laws of India
To subscribe to our weekly newsletter please log in/register on Taxmann.com