GST Basics 101: HSN & SAC Code Meaning
Blog

|

GST & Customs

|

2

Min Read
By

Taxmann

|

Last Updated on 23 December, 2020
As India rolls out Goods and Services Tax in July, 2017, it joined the group of 160 countries which have already implemented this destination-based taxation system. While some of these countries have been levying this indirect tax for over 2 decades, India joined the bandwagon recently with its dual GST module where there are three components to the GST levied on every transaction regarding to supply of services and goods. These are Central Goods & Service Tax (CGST), State Goods & Service Tax (SGST) & Inter-State Goods & Service Tax (IGST). 
All the goods and services have been covered through 5 GST Tax slabs, namely Nil rated, 5%, 12%, 18% and 28%. Post-implementation to the GST Law, one of the biggest concerns to the goods and service providers is to determine the rate applicable to their products. Government has tried to bring about over 1200 of goods and services in circulation under its ambit by releasing a scheduled list of details where tax rates are mentioned for specific products.
Understanding HSN Code & SAC Code Meaning:
The GST rate list is categorized as per the HSN and SAC Codes, allotted to each of the goods or services in supply. HSN code meaning is Harmonized System of Nomenclature, which is a 6-digit uniform code developed by World Customs Organization (WCO) for goods and is universally accepted. SAC code meaning can be easily understood as it stands for services. In India, we use 8-digit HSN and SAC codes, where the first 2 digits of the code stands for the chapter where the good or service is listed in the Code List. Next 2 digits are the Chapter, followed by 2 digits for the product. Last 2 digits are further classification of the product for greater ease in classification.   
Taxmann's GST Rate Finder Tool For Goods & Services:
In order to help businesses and traders determine the tax rates applicable on a particular good or service, Taxmann is offering a powerful GST Rate Finder tool, built with customized algorithm to show you the best possible matches for your queries. With each query entered in the GST Rate search engine, most relevant search result in boosted and reflected on the top. There are also suggestions for alternate search keywords in case of spelling errors. Users may search using goods or services name or can also go through pre-defined categories in order to analyze the entire chapter comprising the goods and services. The Taxmann Editorial team ensures that the rates are updated on a real-time basis, and the rates are accurately mapped with the relevant HSN or SAC Codes.
Disclaimer: The content/information published on the website is only for general information of the user and shall not be construed as legal advice. While the Taxmann has exercised reasonable efforts to ensure the veracity of information/content published, Taxmann shall be under no liability in any manner whatsoever for incorrect information, if any.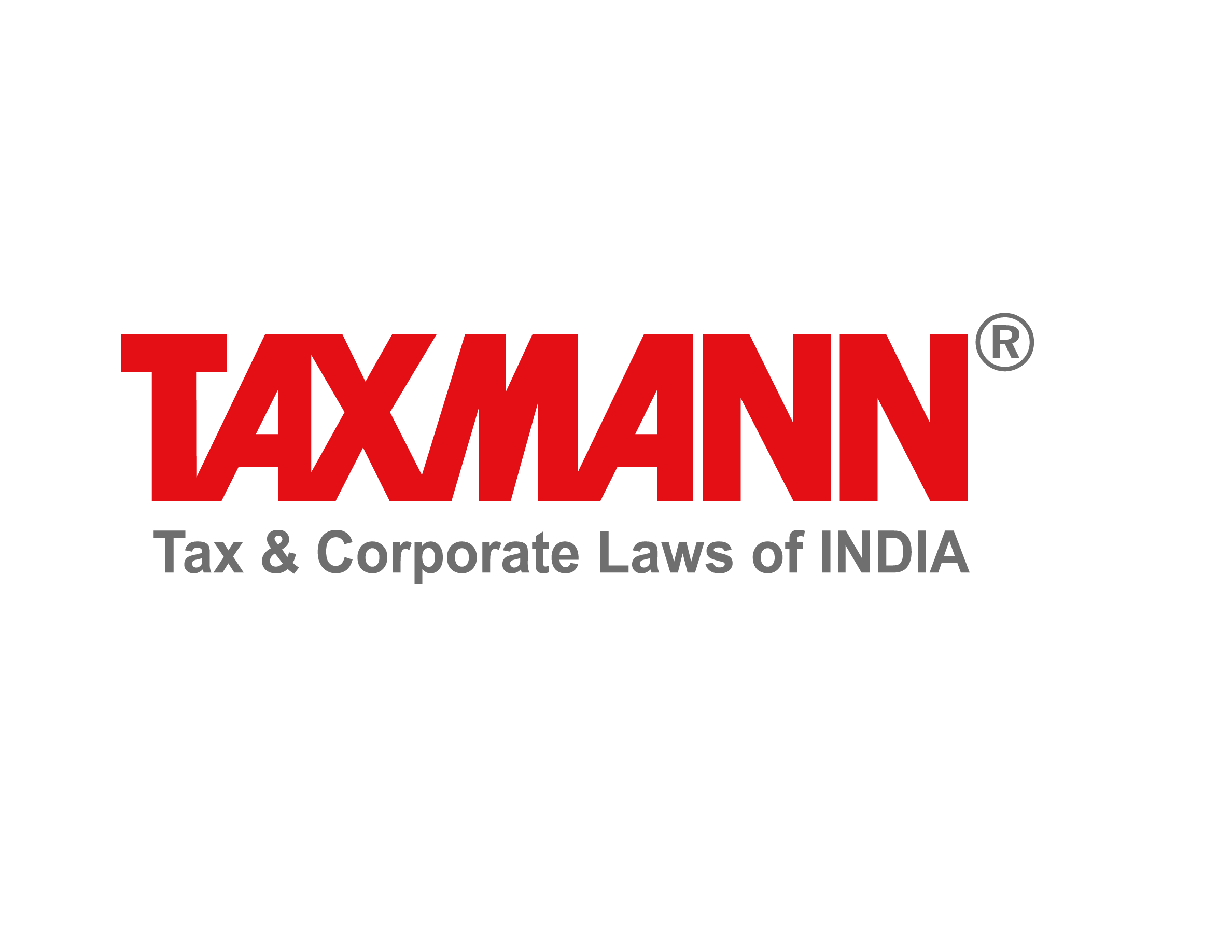 Taxmann Publications has a dedicated in-house Research & Editorial Team. This team consists of a team of Chartered Accountants, Company Secretaries, and Lawyers. This team works under the guidance and supervision of editor-in-chief Mr Rakesh Bhargava.
The Research and Editorial Team is responsible for developing reliable and accurate content for the readers. The team follows the six-sigma approach to achieve the benchmark of zero error in its publications and research platforms. The team ensures that the following publication guidelines are thoroughly followed while developing the content:
The statutory material is obtained only from the authorized and reliable sources
All the latest developments in the judicial and legislative fields are covered
Prepare the analytical write-ups on current, controversial, and important issues to help the readers to understand the concept and its implications
Every content published by Taxmann is complete, accurate and lucid
All evidence-based statements are supported with proper reference to Section, Circular No., Notification No. or citations
The golden rules of grammar, style and consistency are thoroughly followed
Font and size that's easy to read and remain consistent across all imprint and digital publications are applied
Everything on Tax and Corporate Laws of India
To subscribe to our weekly newsletter please log in/register on Taxmann.com