[World Tax News] No deduction of fees paid to an accountant to file ITR and more
Blog

|

International Tax

|

News

|

111 Views

|

2

Min Read
By

Taxmann

|

Last Updated on

26 November, 2022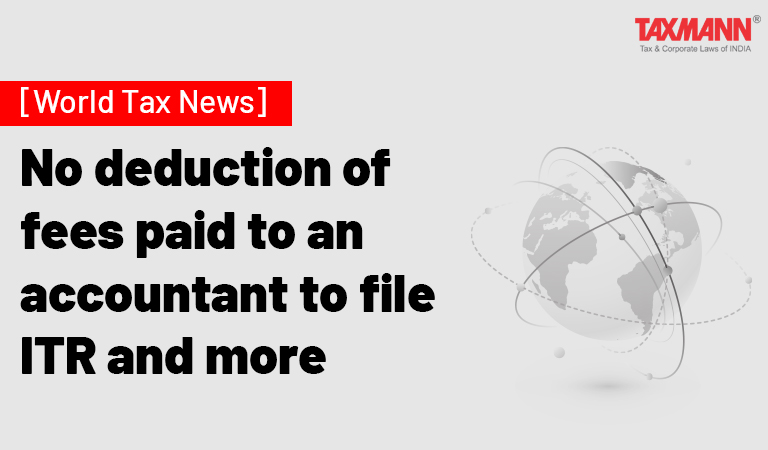 World Tax News provides a weekly snippet of tax news from around the globe. Here is a glimpse of the tax happening in the world this week.
1. South Africa announces plans to withdraw deduction of interest expense and remuneration paid for filing of tax return
On 15th November 2022, South African Revenue Services (SARS) announced its intention to withdraw the income-tax deduction allowed under Practice Note 31 of 1994 and Practice Note 37 of 1995.
The withdrawal is expected to apply to tax years commencing on or after 1st March 2023. SARS has proposed withdrawal for the following deductions:
(a) Interest paid on money borrowed
Practice Note 31 allows the deduction of interest expenditure in respect of interest income earned by carrying out a trade or venture. Interest paid on the amount borrowed, which is subsequently lent at a higher rate to make a profit, will qualify for the deduction.
This benefit is being abused, and transactions are being structured, so that non-qualified transaction are entitled to the deduction. The deduction was being claimed with no corresponding increase in income. Due to increased abuse of the provision, SARS plans to withdraw the exemption with effect from 1st March 2023.
(b) Fees paid to accountants, bookkeepers, and tax consultants for the completion of ITRs
Practice Note 37 allows the deduction of fees paid to accountants, bookkeepers, tax consultants, and other professionals for the completion of their tax returns. Taxpayers are entitled to the deduction if their income consists only of remuneration and/or interest and dividends.
However, due to the modernization of the e-filing system and the simplification of the process through which returns are filed, it is considered that such an exemption is no longer required. Thus, it is intended to withdraw this deduction.
Public comments are invited by the Revenue till 15th December 2022 on the above-proposed changes.
Sources:
Click Here To Read The Full Article
Disclaimer: The content/information published on the website is only for general information of the user and shall not be construed as legal advice. While the Taxmann has exercised reasonable efforts to ensure the veracity of information/content published, Taxmann shall be under no liability in any manner whatsoever for incorrect information, if any.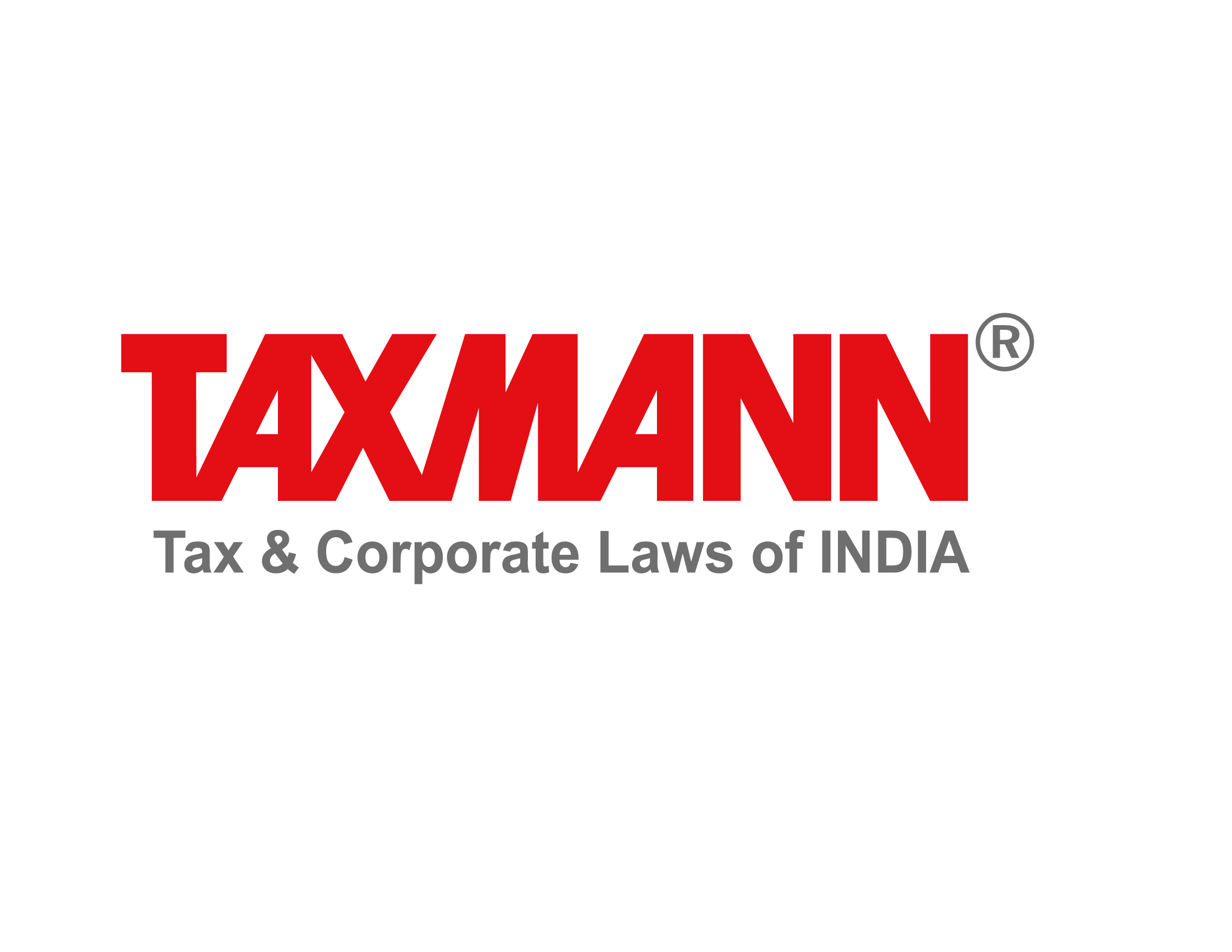 Taxmann Publications has a dedicated in-house Research & Editorial Team. This team consists of a team of Chartered Accountants, Company Secretaries, and Lawyers. This team works under the guidance and supervision of editor-in-chief Mr Rakesh Bhargava.
The Research and Editorial Team is responsible for developing reliable and accurate content for the readers. The team follows the six-sigma approach to achieve the benchmark of zero error in its publications and research platforms. The team ensures that the following publication guidelines are thoroughly followed while developing the content:
The statutory material is obtained only from the authorized and reliable sources
All the latest developments in the judicial and legislative fields are covered
Prepare the analytical write-ups on current, controversial, and important issues to help the readers to understand the concept and its implications
Every content published by Taxmann is complete, accurate and lucid
All evidence-based statements are supported with proper reference to Section, Circular No., Notification No. or citations
The golden rules of grammar, style and consistency are thoroughly followed
Font and size that's easy to read and remain consistent across all imprint and digital publications are applied
Everything on Tax and Corporate Laws of India
To subscribe to our weekly newsletter please log in/register on Taxmann.com