TRP Scam: CCI orders closure of information against BARC for alleged anti-competitive practices
Blog

|

Competition Law

|

News

|

254 Views

|

2

Min Read
By

Taxmann

|

Last Updated on

15 January, 2022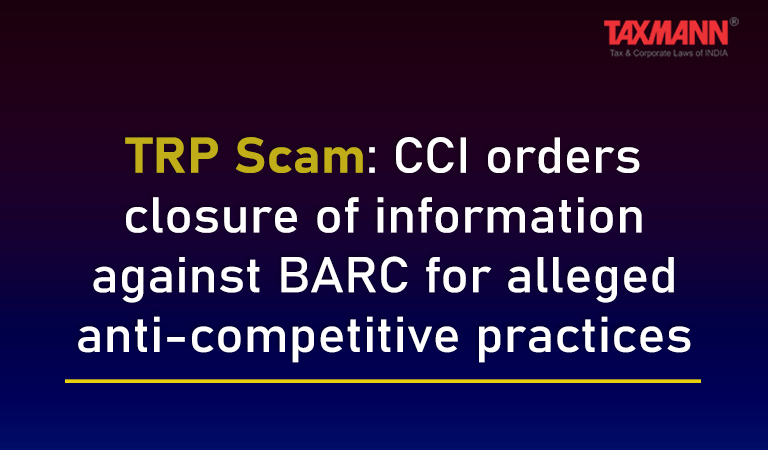 Case Details: R. Gunasekaran v. Broadcast Audience Research Council - [2022] 134 taxmann.com 30 (CCI)
Judiciary and Counsel Details
Ashok Kumar Gupta

, Chairperson

Ms. Sangeeta Verma

and

Bhagwant Singh Bishnoi

, Member
Facts of the Case
In the present case, Information has been filed under section 19(1)(a) of the Competition Act, 2002 by Informant against Broadcast Audience Research Council ("OP/'BARC") alleging contravention of the provisions of sections 3 and 4 of the Act.
The OP was stated to be a television audience measurement rating agency registered as a not-for-profit company under section 8 of the Companies Act, 2013. The OP was involved in the business of measurement, analysis, and provision of television viewership data to those who avail of its services, such as advertisers, broadcasters, and advertising agencies.
The Informant stated that the OP had suspended reporting of ratings for 8-12 weeks for news channels while continuing to publish ratings of other channels. The informant alleged that OP had colluded with a private news channel and a media outlet and manipulated TRP ratings of the said news channel and media outlet such that they were perceived as the highest-grossing television channels which would, in turn, invite more advertisements, and therefore, the OP has entered into an anti-competitive agreement which is prohibited under section 3 of the Act.
Concerning the dominance of the OP, the Informant had averred that there are no recognizable or significant competitors within the relevant market, and the OP is unaffected by the market forces, being the sole supplier of such TRP ratings. Therefore, it occupies a dominant position in the relevant market.
CCI Held
Based on the above averments and allegations, the Informant prayed the Commission to regulate the operations of the OP and also direct the OP, from releasing weekly ratings for television channels.
However, from the reply of OP, it appeared that OP got a criminal complaint registered with Mumbai Police concerning 'TRP Scam'. OP further claimed to have assisted several law enforcement agencies in their investigations surrounding 'rating manipulation' and the informant had not contested said submissions and assertions of OP.
The commission observed that it was unnecessary to dwell any further on the issues projected in the Information, and accordingly, the Information was ordered to be closed.
List of Cases Referred to
Disclaimer: The content/information published on the website is only for general information of the user and shall not be construed as legal advice. While the Taxmann has exercised reasonable efforts to ensure the veracity of information/content published, Taxmann shall be under no liability in any manner whatsoever for incorrect information, if any.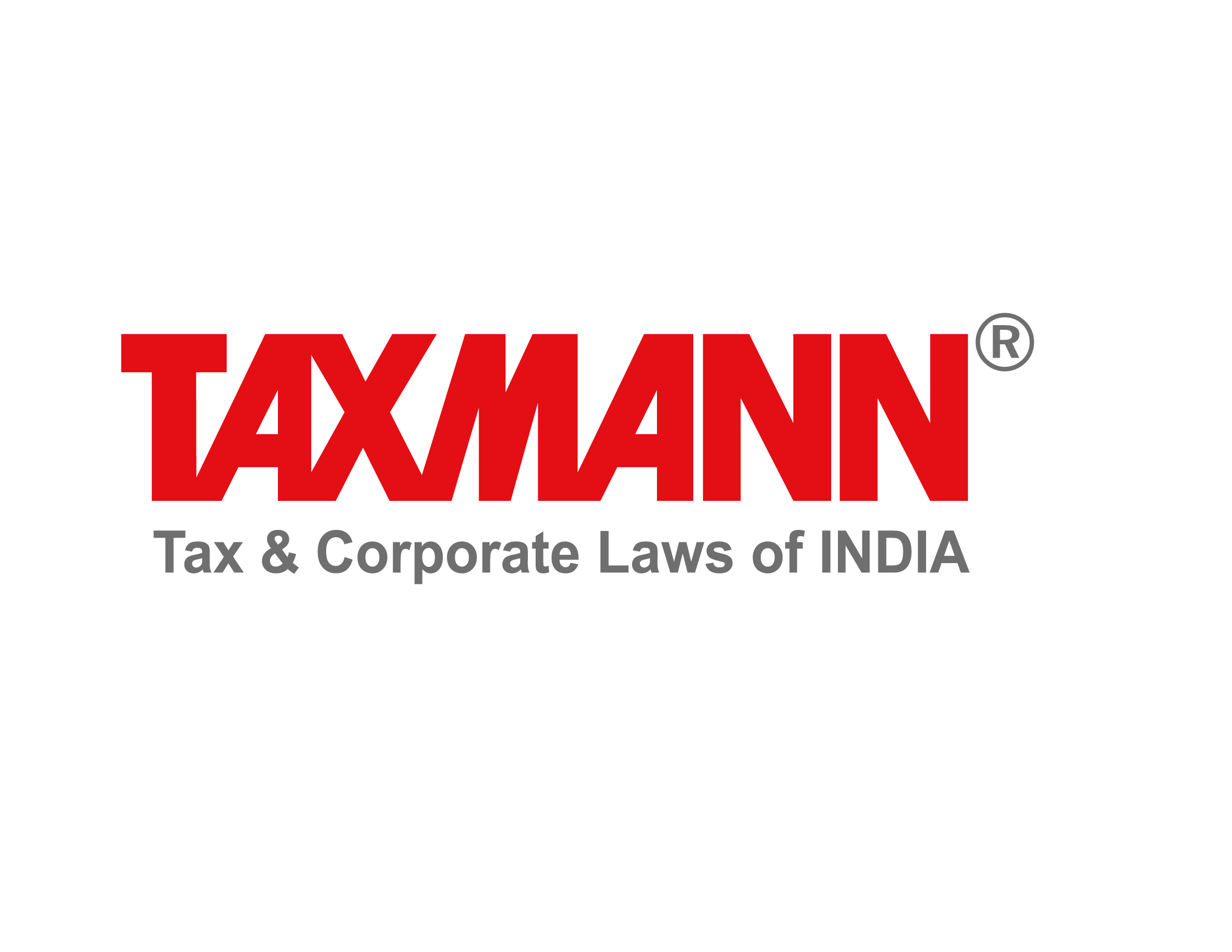 Taxmann Publications has a dedicated in-house Research & Editorial Team. This team consists of a team of Chartered Accountants, Company Secretaries, and Lawyers. This team works under the guidance and supervision of editor-in-chief Mr Rakesh Bhargava.
The Research and Editorial Team is responsible for developing reliable and accurate content for the readers. The team follows the six-sigma approach to achieve the benchmark of zero error in its publications and research platforms. The team ensures that the following publication guidelines are thoroughly followed while developing the content:
The statutory material is obtained only from the authorized and reliable sources
All the latest developments in the judicial and legislative fields are covered
Prepare the analytical write-ups on current, controversial, and important issues to help the readers to understand the concept and its implications
Every content published by Taxmann is complete, accurate and lucid
All evidence-based statements are supported with proper reference to Section, Circular No., Notification No. or citations
The golden rules of grammar, style and consistency are thoroughly followed
Font and size that's easy to read and remain consistent across all imprint and digital publications are applied
Everything on Tax and Corporate Laws of India
To subscribe to our weekly newsletter please log in/register on Taxmann.com