Suo-motu inquiry by CCI initiated against Amazon dropped
Blog

|

Competition Law

|

News

|

143 Views

|

2

Min Read
By

Taxmann

|

Last Updated on

17 March, 2022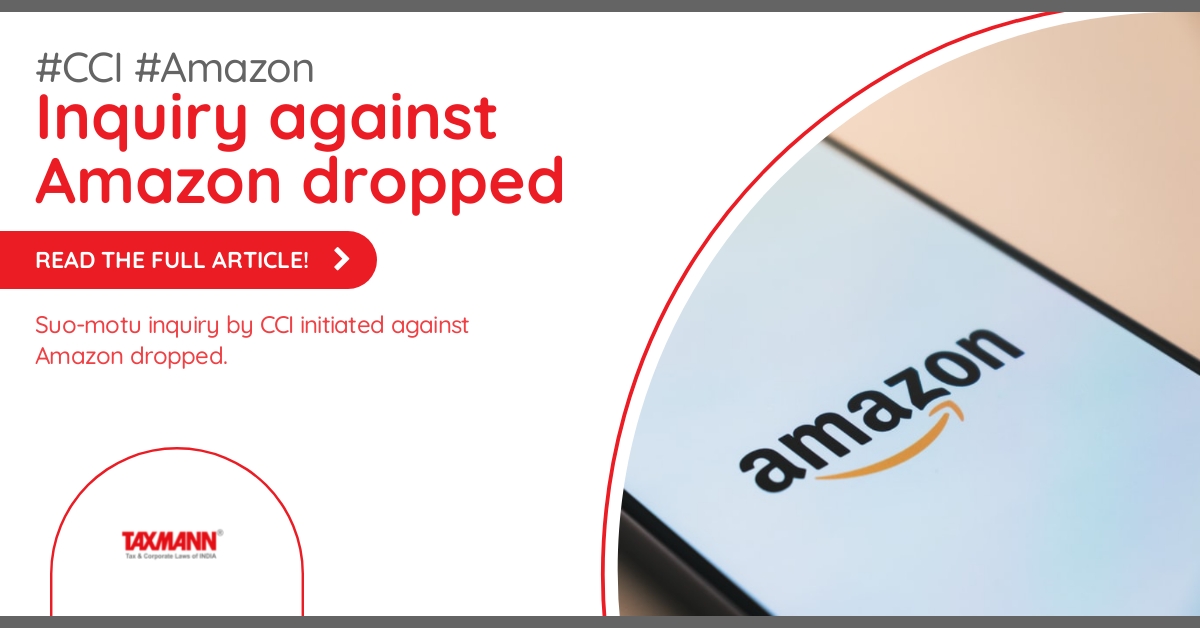 Case Details: Allegations about private label brands related to Amazon sold on Amazon India marketplace, In re - [2022] 136 taxmann.com 198 (CCI)
Judiciary and Counsel Details
Ashok Kumar Gupta, Chairperson
Ms. Sangeeta Verma and Bhagwant Singh Bishnoi, Member
Facts of the Case
In the instant case, the regulator (CCI) had taken suo moto cognizance of the matter after a report stated that "Amazon copied products and rigged search results to promote its brands, documents show" and directed Amazon Seller Services Pvt. Ltd. (ASSPL) to file certain information as sought, duly supported by an affidavit within four weeks of receipt of the order and subsequently, on the request of ASSPL, the time for submission was extended.
Accordingly, ASSPL filed confidential and non-confidential versions of the information. However, the same was not supported by an affidavit, as was directed. Subsequently, ASSPL filed the supporting affidavit. ASSPL has submitted that the Reuters Report, relied upon by the Commission to initiate suo motu action, contained fundamental factual errors and inaccurate conclusions, which are based on a misplaced understanding of ASSPL's business.
ASSPL further contended that it neither owns nor sells any product, including products of Amazon brands, on amazon. in and it is the sellers that offer all products including Amazon brands to customers for sale on amazon.in. They further stated that as of FY 2020-21, the gross merchandise sales arising from the sale of Amazon-branded products was 1.26% of total sales on amazon.in which is miniscule.
ASSPL stated that two wholly-owned subsidiaries of ACI own intellectual property rights in relation to Amazon brands. They license these brands through other group entities to third-party sellers in India (i.e., licensees)
CCI Held
The Commission, based on the submissions received by ASSPL on affidavit, wherein it had categorically denied the allegations contained in the Reuters Report, had decided not to pursue this inquiry at this stage. The Commission abundantly cleared that should the conduct of ASSPL or any of its related entities be found not to align with the provisions of the Competition Act, 2002 or should the submissions made by ASSPL in its affidavit be found to be incorrect, this order shall not come in the way, in any manner, in examining the conduct of ASSPL or any of its related entities either past, present or future, as may be warranted, under law.
The Commission further emphasized that the observations made in this order may not be construed as expressing any opinion on the merits of the case, in any manner, in respect of any other ongoing proceedings against ASSPL or any other entity, before the Commission or in any other Forum/Tribunal/Court.
Disclaimer: The content/information published on the website is only for general information of the user and shall not be construed as legal advice. While the Taxmann has exercised reasonable efforts to ensure the veracity of information/content published, Taxmann shall be under no liability in any manner whatsoever for incorrect information, if any.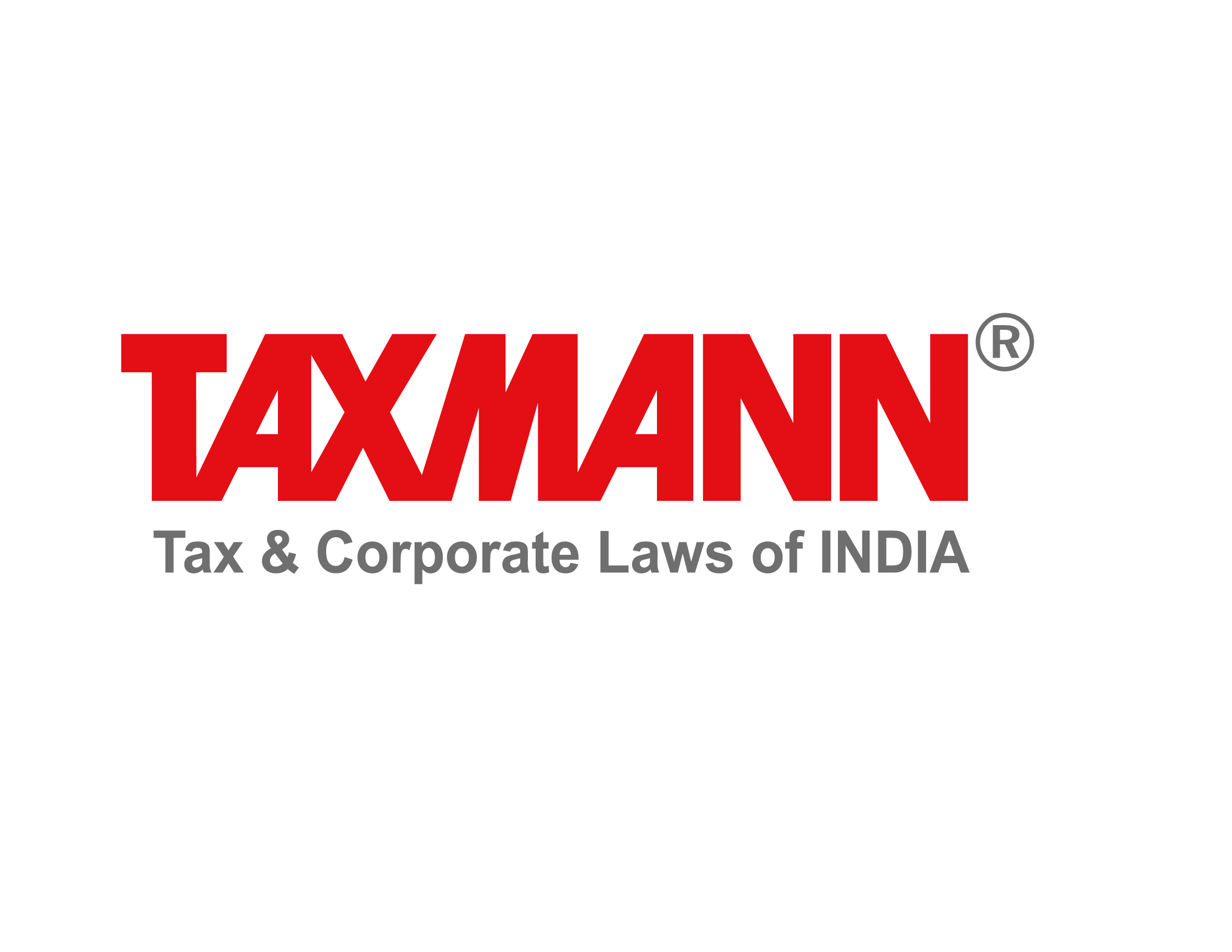 Taxmann Publications has a dedicated in-house Research & Editorial Team. This team consists of a team of Chartered Accountants, Company Secretaries, and Lawyers. This team works under the guidance and supervision of editor-in-chief Mr Rakesh Bhargava.
The Research and Editorial Team is responsible for developing reliable and accurate content for the readers. The team follows the six-sigma approach to achieve the benchmark of zero error in its publications and research platforms. The team ensures that the following publication guidelines are thoroughly followed while developing the content:
The statutory material is obtained only from the authorized and reliable sources
All the latest developments in the judicial and legislative fields are covered
Prepare the analytical write-ups on current, controversial, and important issues to help the readers to understand the concept and its implications
Every content published by Taxmann is complete, accurate and lucid
All evidence-based statements are supported with proper reference to Section, Circular No., Notification No. or citations
The golden rules of grammar, style and consistency are thoroughly followed
Font and size that's easy to read and remain consistent across all imprint and digital publications are applied
Everything on Tax and Corporate Laws of India
To subscribe to our weekly newsletter please log in/register on Taxmann.com