[Opinion] Avail One-time Opportunity to claim the missed out Transitional Credit in GST
Blog

|

GST & Customs

|

News

|

72 Views

|

2

Min Read
By

Taxmann

|

Last Updated on

26 November, 2022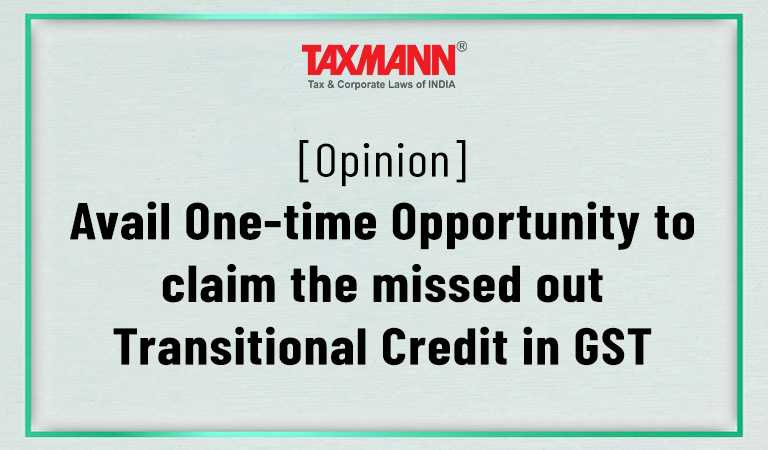 Introduction
GST Law contains detailed provisions to carry forward the input tax credit earned by the GST Registered Persons ["Registered Person"] before 1st of July, 2017. Such credit [left out credit] was to be carried forward/claimed in GST Forms Tran-1 and Tran-2 [T1 and T2] to be filed on GST portal 'before 27.12.2017'. For the GST Registered Persons who could not carry forward/claim left out credit or who could not correctly carry forward/claim left out credits have been granted a one-time opportunity under the orders of honorable Supreme Court of India.
Details are:
"In accordance with the above referred directions of Hon'ble Supreme Court, vide order dated 22.07.2022 in the matter of Union of India vs. Filco Trade Centre Pvt. Ltd. , SLP(C) No. 32709-32710/2018 read with their order in in Miscellaneous Application No.1545-1546/2022 in SLP(C) No. 32709-32710/2018 the facility for filing TRAN-1/ TRAN-2 or revising the earlier filed TRAN-1/TRAN-2 on the common portal by an aggrieved registered assessee will be made available by GSTN during the period from 01.10.2022 to 30.11.2022."
"Registered Persons' might not have carried forward/claimed 'left out credit/'correct left out credit before 27.12.2017. Now they may claim left out credit which is a one-time opportunity and should not be missed; otherwise it will have financial impact. Once "Registered Persons' files T1/T2 or revises the T1/T2 filed earlier on the common portal, no further opportunity to again file or revise T1/T2, subsequently, will be available to them.
Guidelines for Registered Persons for filing TRAN-1/TRAN-2 or revising earlier filed TRAN-1/TRAN-2
1. There may be a situation that Registered Persons did not file declaration in FORM GST TRAN-1/TRAN-2 [T1/T2], now they may file T1/ T2.
2. There may also be a situation that they had earlier filed TRAN-1/TRAN-2, but due to any left out credit in those forms, there is a need to revise earlier filed TRAN-1/TRAN-2. In such a case "Registered Person' will be able to download previously filed T1/T2 from the GST Portal, facility to revise T1/T2 is made available by GST portal.
3. GST portal is presently open for filling new T1/T2 and revising old T1/T2 w.e.f. 01.10.2022 and will remain open up to 30.11.2022.
Click Here To Read The Full Article
Disclaimer: The content/information published on the website is only for general information of the user and shall not be construed as legal advice. While the Taxmann has exercised reasonable efforts to ensure the veracity of information/content published, Taxmann shall be under no liability in any manner whatsoever for incorrect information, if any.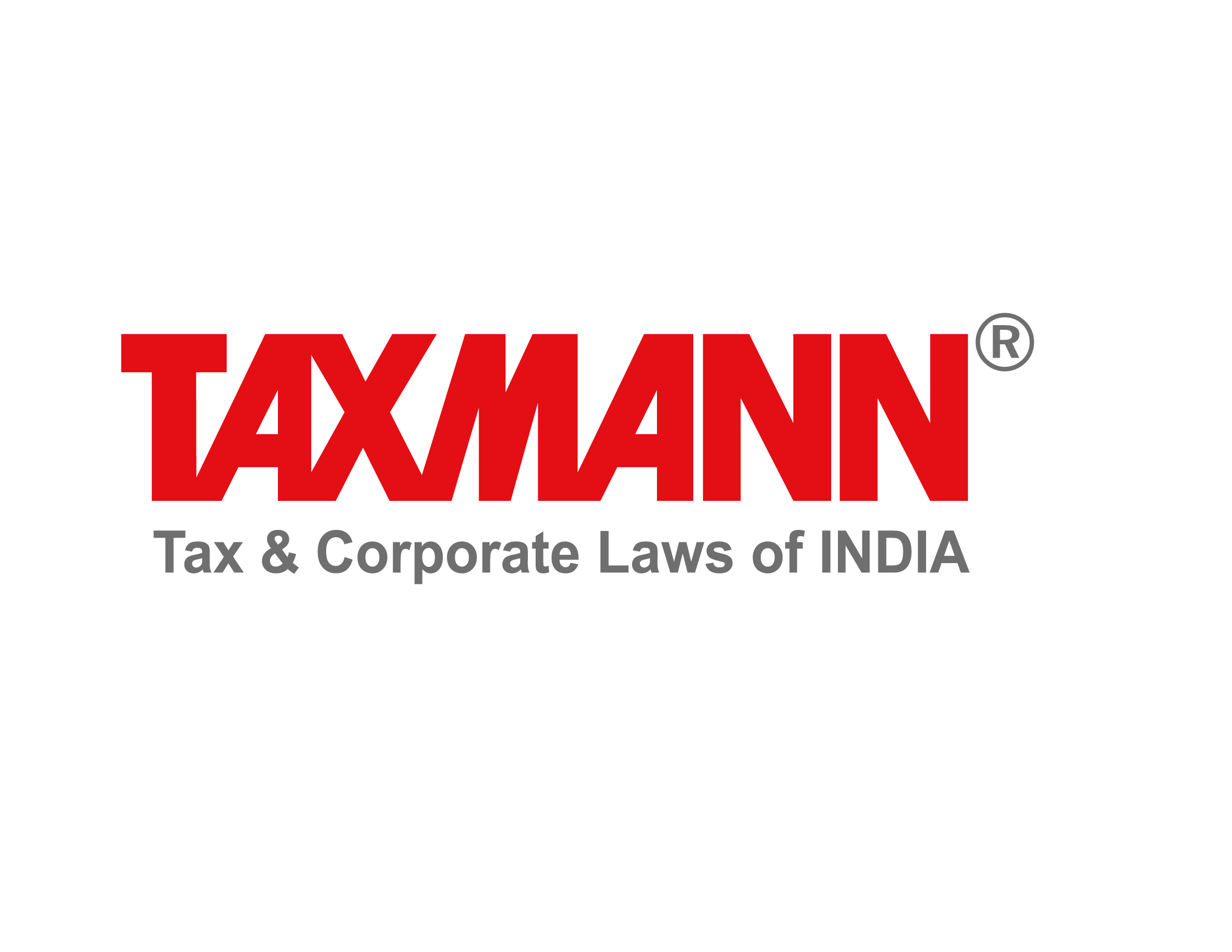 Taxmann Publications has a dedicated in-house Research & Editorial Team. This team consists of a team of Chartered Accountants, Company Secretaries, and Lawyers. This team works under the guidance and supervision of editor-in-chief Mr Rakesh Bhargava.
The Research and Editorial Team is responsible for developing reliable and accurate content for the readers. The team follows the six-sigma approach to achieve the benchmark of zero error in its publications and research platforms. The team ensures that the following publication guidelines are thoroughly followed while developing the content:
The statutory material is obtained only from the authorized and reliable sources
All the latest developments in the judicial and legislative fields are covered
Prepare the analytical write-ups on current, controversial, and important issues to help the readers to understand the concept and its implications
Every content published by Taxmann is complete, accurate and lucid
All evidence-based statements are supported with proper reference to Section, Circular No., Notification No. or citations
The golden rules of grammar, style and consistency are thoroughly followed
Font and size that's easy to read and remain consistent across all imprint and digital publications are applied
Everything on Tax and Corporate Laws of India
To subscribe to our weekly newsletter please log in/register on Taxmann.com