NCLT rightly dismissed CIRP u/s 9 because of dispute regarding progress & quality of work: NCLAT
Blog

|

Insolvency and Bankruptcy Code

|

News

|

86 Views

|

2

Min Read
By

Taxmann

|

Last Updated on

3 May, 2022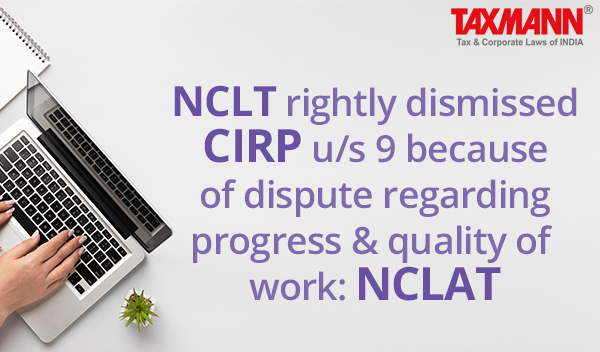 Case Details: ABC India Ltd. v. Oriental EPC (P.) Ltd. - [2022] 137 taxmann.com 322 (NCLAT)
Judiciary and Counsel Details
Justice

Ashok Bhushan

, Chairperson

Dr. Ashok Kumar Mishra

and

Dr. Alok Srivastava

, Technical Member
Tritharkar Das, Ms. Rituparna Saha, Kaushik Chatterjee and Samridhi Solanki, Advs. for the Appellant. 
Pinaki Reddy and Sharda Garg, Advs. for the Respondent.
Facts of the Case
In the instant case, the Appellant-operational creditor was awarded three work orders against the Letter of Intent (LOI) by the respondent-corporate debtor. The Appellant raised bills and despite repeated reminders, the outstanding amount was not cleared by the corporate debtor.
The Appellant issued a demand notice under section 8 of the Code to the Respondent. The Respondent disputed the dues on various counts such as Liquidated Damage (LD) issue, performance bank guarantee issue etc. The Appellant filed an application under section 9 for initiation of CIRP against the corporate debtor.
The NCLT by impugned order rejected said application holding that various correspondence between parties reflected slow progress of work, dispute in quality of work, issue of submission of Performance Bank Guarantee, levy of Liquidated Damages (LD) as per contract terms, etc., and that in its reply to demand notice, respondent-corporate debtor had disputed claim
The NCLT further observed that in case of dispute, the NCLT was not a forum to examine and adjudicate the claim and determine the due recoverable amount.
NCLAT Held
The NCLAT referred to the case law Transmission Corpn. of Andhra Pradesh Ltd. v. Equipment Conductors & Cables Ltd. [2018] 98 taxmann.com 375/150 SCL 447 (SC) wherein it was held that IBC is not intended to be a substitute to a recovery forum and also laid down that whenever there is the existence of a real dispute, the IBC provisions cannot be invoked.
Considering the facts and circumstances of the case and the law laid down on the subject, the NCLAT stated that it was not in a position to set aside the order of the NCLT and, accordingly, upheld the order.
Case Review
List of Cases Referred to
Disclaimer: The content/information published on the website is only for general information of the user and shall not be construed as legal advice. While the Taxmann has exercised reasonable efforts to ensure the veracity of information/content published, Taxmann shall be under no liability in any manner whatsoever for incorrect information, if any.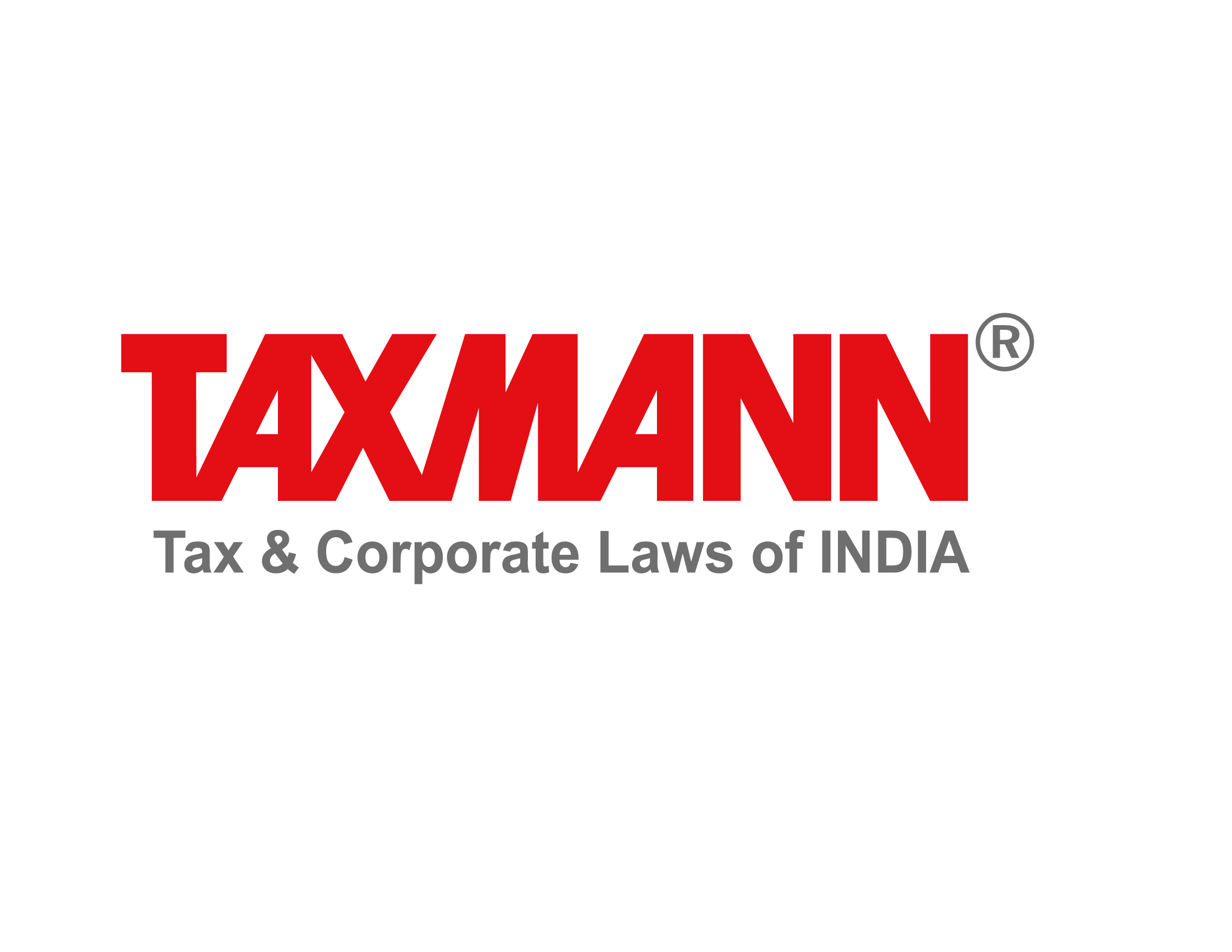 Taxmann Publications has a dedicated in-house Research & Editorial Team. This team consists of a team of Chartered Accountants, Company Secretaries, and Lawyers. This team works under the guidance and supervision of editor-in-chief Mr Rakesh Bhargava.
The Research and Editorial Team is responsible for developing reliable and accurate content for the readers. The team follows the six-sigma approach to achieve the benchmark of zero error in its publications and research platforms. The team ensures that the following publication guidelines are thoroughly followed while developing the content:
The statutory material is obtained only from the authorized and reliable sources
All the latest developments in the judicial and legislative fields are covered
Prepare the analytical write-ups on current, controversial, and important issues to help the readers to understand the concept and its implications
Every content published by Taxmann is complete, accurate and lucid
All evidence-based statements are supported with proper reference to Section, Circular No., Notification No. or citations
The golden rules of grammar, style and consistency are thoroughly followed
Font and size that's easy to read and remain consistent across all imprint and digital publications are applied
Everything on Tax and Corporate Laws of India
To subscribe to our weekly newsletter please log in/register on Taxmann.com