NCLT Justified in Allowing Replacement of Existing RP for Smooth Liquidation of CD: NCLAT
Blog

|

Insolvency and Bankruptcy Code

|

News

|

2

Min Read
By

Taxmann

|

Last Updated on

29 April, 2023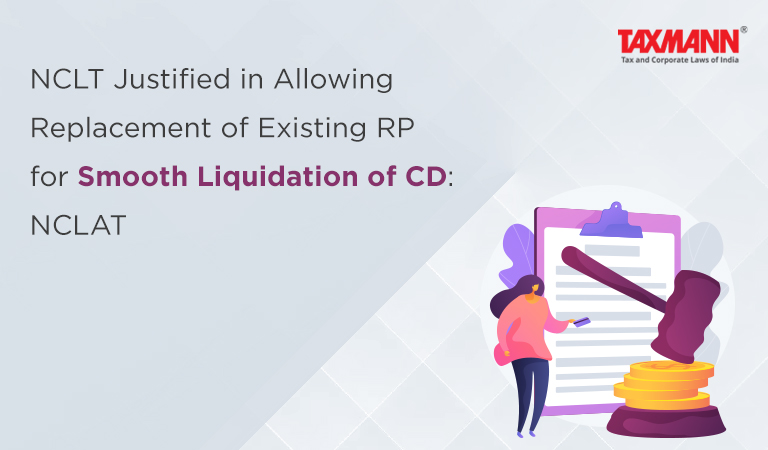 Case Details: Dr. K.V. Srinivas, Resolution Professional of Sainath Estates (P.) Ltd. - [2023] 149 taxmann.com 254 (NCLAT-Chennai)
Judiciary and Counsel Details
M. Venugopal, Judicial Member & Naresh Salecha, Technical Member

Y. Suryanarayana, Adv. for the Appellant.
Facts of the Case
In the instant case, the CIRP was initiated against the corporate debtor and the appellant was appointed as the Interim Resolution Professional (IRP). Later, the Committee of Creditors (CoC) was constituted and the appellant was confirmed as the Resolution Professional (RP).
Subsequently, a resolution plan was presented before the CoC and the same was approved with a majority voting share. The Adjudicating Authority also approved the same.
However, due to non-adherence to the terms of the resolution plan, the corporate debtor was placed under liquidation. The National Company Law Tribunal (NCLT) passed the impugned order for liquidation of the corporate debtor and allowed the request of lenders to replace the appellant with another RP.
The appellant then filed an appeal before the National Company Law Appellant Tribunal (NCLAT), contending that the replacement of a liquidator was not permissible u/s 34(4) of the IBC.
It was noted that a memo was filed by a financial creditor before the NCLT, mentioning that a joint lenders meeting was held wherein lenders had expressed their opposition regarding the continuation of the appellant as RP.
NCLAT Held
The NCLAT observed that since there was no embargo in law for the replacement of the current RP as a liquidator by another RP, especially when the lenders had opted for such replacement, therefore the same could not be brushed aside.
The NCLAT held that since the NCLT had exercised its judicial discretion by making pertinent observations in the impugned order that the graceful exit of the appellant would have paved the way for a smooth liquidation process, the same was free from any legal infirmities. As a result, the appeal was to be dismissed.
List of Cases Reviewed
List of Cases Referred to
Syed Yousuf Ali v. Mohd. Yousuf [C.R.P. No. 4794 of 2015, dated 5-2-2016] (para 17)
B. Srinivasa Reddy v. Karnataka Urban Water Supply & Drainage Board Employees' Association [Civil Appeal No. 3719 of 2006 dated 28-8-2006] (para 18)
Re Keypak Homecare Ltd.' In re [1987] BCLC 409 (Ch D.) (para 33)
Edennote Ltd. [1996] EWCA 1359) (para 35)
Devendra Padamchand Jain v. State Bank of India [2018] 99 taxmann.com 194 (NCL – AT) (para 38)
Disclaimer: The content/information published on the website is only for general information of the user and shall not be construed as legal advice. While the Taxmann has exercised reasonable efforts to ensure the veracity of information/content published, Taxmann shall be under no liability in any manner whatsoever for incorrect information, if any.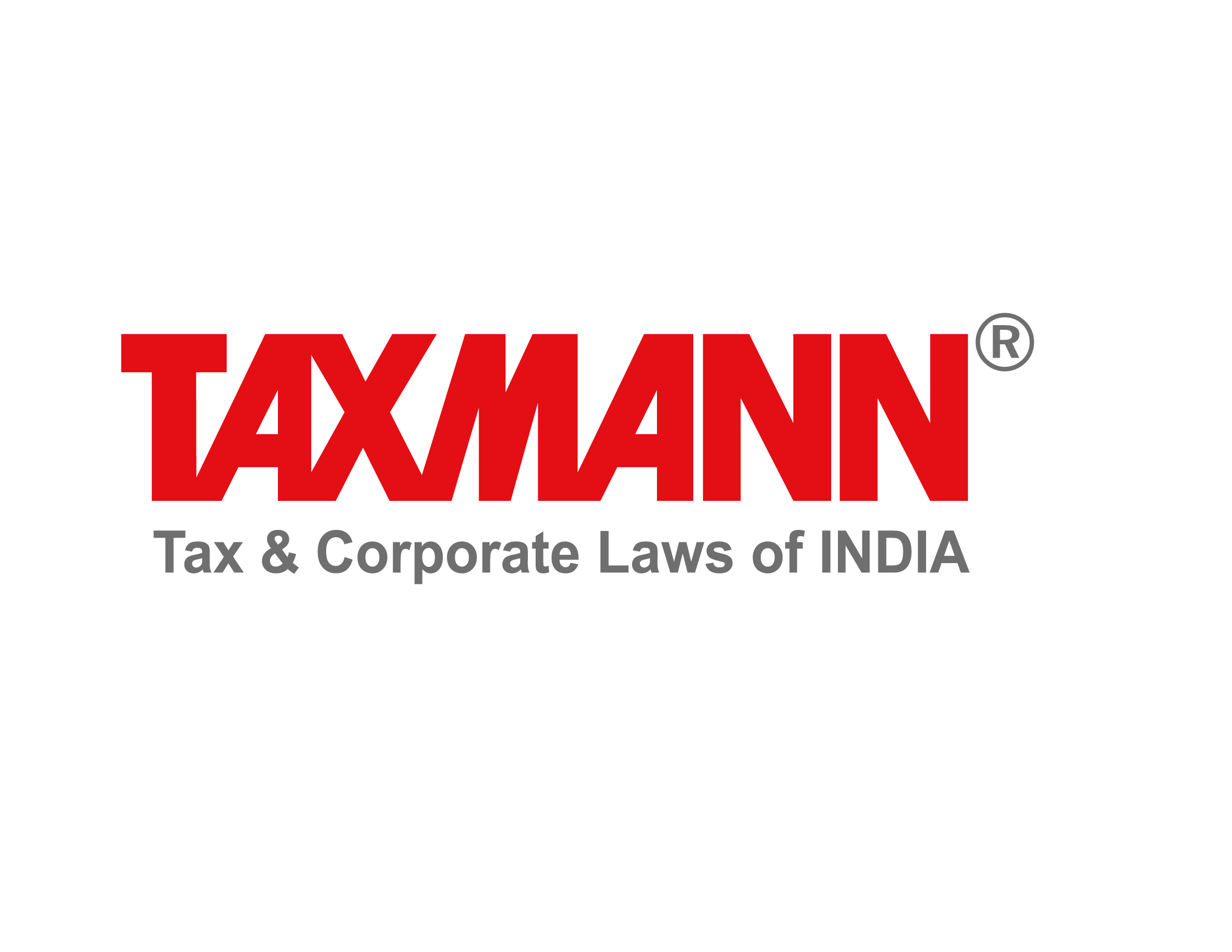 Taxmann Publications has a dedicated in-house Research & Editorial Team. This team consists of a team of Chartered Accountants, Company Secretaries, and Lawyers. This team works under the guidance and supervision of editor-in-chief Mr Rakesh Bhargava.
The Research and Editorial Team is responsible for developing reliable and accurate content for the readers. The team follows the six-sigma approach to achieve the benchmark of zero error in its publications and research platforms. The team ensures that the following publication guidelines are thoroughly followed while developing the content:
The statutory material is obtained only from the authorized and reliable sources
All the latest developments in the judicial and legislative fields are covered
Prepare the analytical write-ups on current, controversial, and important issues to help the readers to understand the concept and its implications
Every content published by Taxmann is complete, accurate and lucid
All evidence-based statements are supported with proper reference to Section, Circular No., Notification No. or citations
The golden rules of grammar, style and consistency are thoroughly followed
Font and size that's easy to read and remain consistent across all imprint and digital publications are applied
Everything on Tax and Corporate Laws of India
To subscribe to our weekly newsletter please log in/register on Taxmann.com