Lifting of provisional attachment without providing reasonable opportunity to revenue is not justified: HC
Blog

|

Income Tax

|

News

|

102 Views

|

2

Min Read
By

Taxmann

|

Last Updated on

26 October, 2021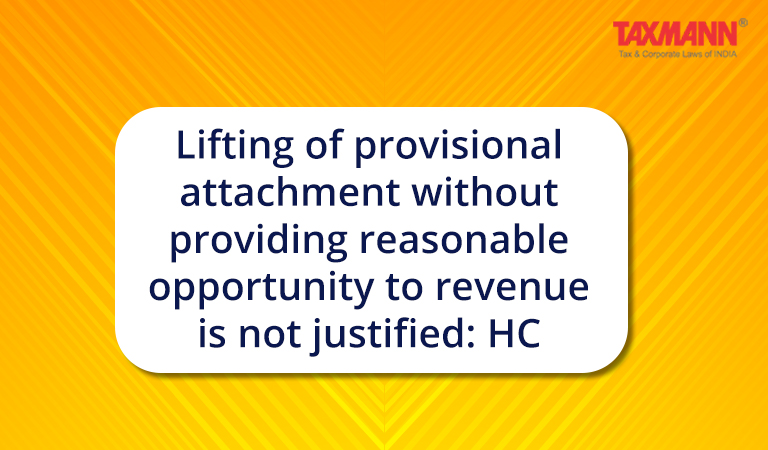 Case Details: DDIT v. Ms. Sigapi Muthiah - [2021] 131 taxmann.com 173 (Madras)
Judiciary and Counsel Details
T.S. Sivagnanam

and

Sathi Kumar Sukumara Kurup

, JJ.
R. Sankara Narayanan, Addl. Solicitor General and A.P. Srinivas, Sr. Standing Counsel for the Appellant. A.L. Somiyaji, Sr. Counsel and R. Sivaraman for the Respondent.
Facts of the Case
A search action under section 132 was conducted upon a group case to which the assessee belonged. During search, evidence indicating generation of unaccounted income to the tune of certain amount was found. The Department proceeded to provisionally attach assets of huge amounts, including bank deposits of the assessee.
The assessee filed a writ petition before the High Court seeking lifting attachment of her bank deposits, contending that the assessee had not been subjected to search. Therefore, there was no justification for the provisional attachment of her assets. The court granted permission to the assessee to operate her bank accounts.
Aggrieved-revenue filed the instant writ petition before the Madras High Court, contending that it was not granted a reasonable opportunity to put forth the facts in the form of a counter affidavit.
High Court Held
The Madras High Court held that in the Memorandum of Grounds of Writ Appeal, it was stated that the scope of provisional attachment under section 132(9B) is broad and should not be construed to be limited to the searched persons alone.
Several other grounds had also been raised touching upon the merits of the matter, pointing out that search was conducted under section 132 in the group case and evidence indicating generation of unaccounted income to the tune of Rs. 650 Crores had been found. The Department had proceeded to attach assets worth nearly Rs. 260 Crores which was to the extent of the likely tax liability only. The investigation in the group case was still in progress, and the order of attachment was only a provisional order of attachment, which is temporary.
The above-ground and the other grounds raised in the Writ Appeals were touching upon the merits of the matter, which need to be agitated in the writ petitions, for which a counter affidavit of the Department is essential. Thus, a reasonable opportunity was not afforded to the Department to place their submissions on record in the form of a counter affidavit.
Disclaimer: The content/information published on the website is only for general information of the user and shall not be construed as legal advice. While the Taxmann has exercised reasonable efforts to ensure the veracity of information/content published, Taxmann shall be under no liability in any manner whatsoever for incorrect information, if any.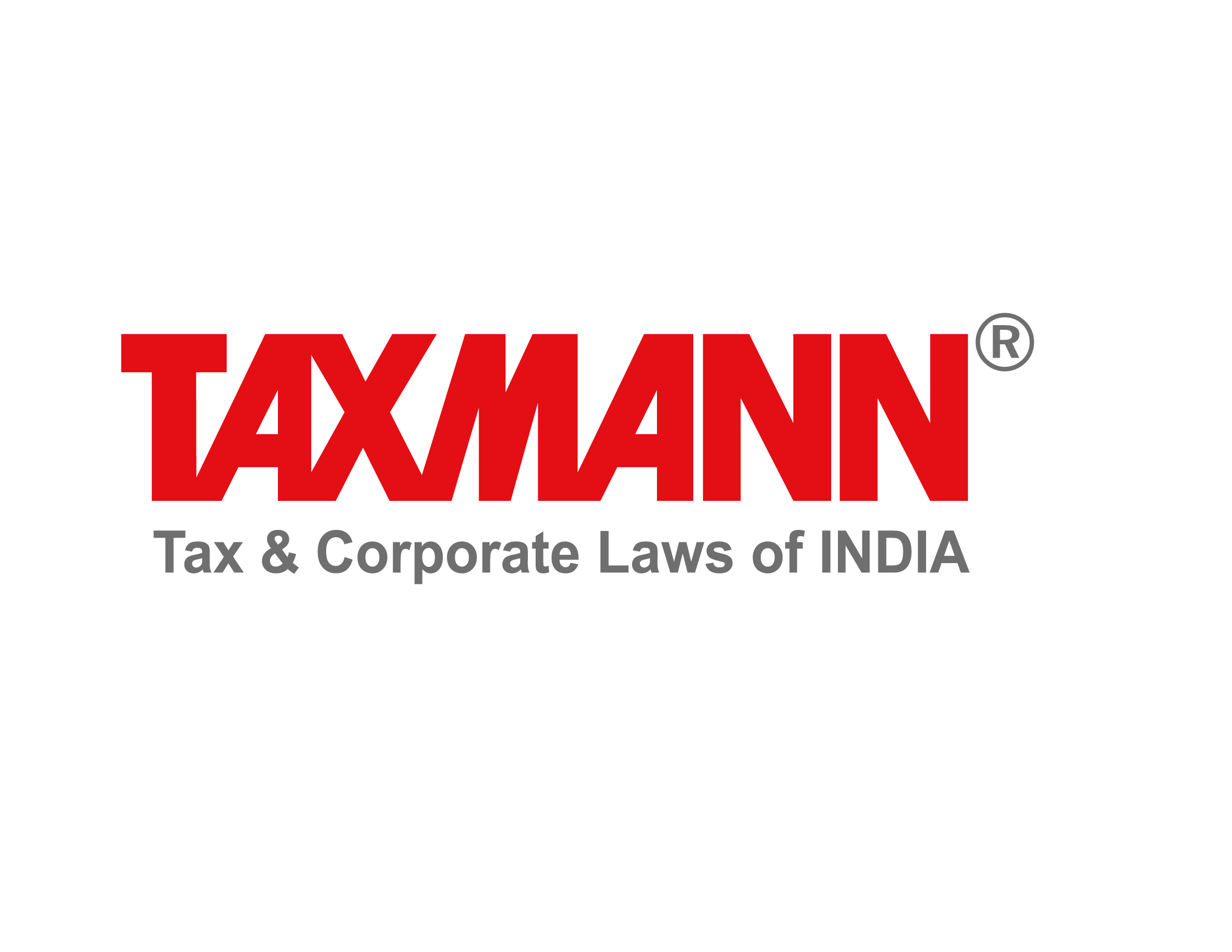 Taxmann Publications has a dedicated in-house Research & Editorial Team. This team consists of a team of Chartered Accountants, Company Secretaries, and Lawyers. This team works under the guidance and supervision of editor-in-chief Mr Rakesh Bhargava.
The Research and Editorial Team is responsible for developing reliable and accurate content for the readers. The team follows the six-sigma approach to achieve the benchmark of zero error in its publications and research platforms. The team ensures that the following publication guidelines are thoroughly followed while developing the content:
The statutory material is obtained only from the authorized and reliable sources
All the latest developments in the judicial and legislative fields are covered
Prepare the analytical write-ups on current, controversial, and important issues to help the readers to understand the concept and its implications
Every content published by Taxmann is complete, accurate and lucid
All evidence-based statements are supported with proper reference to Section, Circular No., Notification No. or citations
The golden rules of grammar, style and consistency are thoroughly followed
Font and size that's easy to read and remain consistent across all imprint and digital publications are applied
Everything on Tax and Corporate Laws of India
To subscribe to our weekly newsletter please log in/register on Taxmann.com