Highlights of the Finance Bill 2023
Blog

|

Budget

|

Finance Act

|

9

Min Read
By

Taxmann

|

Last Updated on 21 March, 2023
Table of Contents
1. Tax Rates
6. Charitable & Religious Trusts
8. Set-off and Carry Forward of Losses
9. TDS & TCS
10. Penalties
11. Miscellaneous
The Finance Minister, Smt. Nirmala Sitharaman has presented her fifth Union Budget in Parliament. Various key amendments have been proposed in the Finance Bill 2023 such as a change in the new tax regime, increase in threshold limit for the presumptive taxation scheme, change in TCS provisions under section 206C, etc.
All key proposals made by the Finance Bill, 2023 have been summarized below: 
1. Tax Rates
No change has been proposed in the tax rates under the existing tax regime.
The maximum exemption limit and number of slabs in the alternate tax regime of Section 115BAC are proposed to be revised. The new maximum exemption limit shall be Rs. 3,00,000, and for every additional Rs. 3,00,000 of income, the next slab rate will apply. The highest slab rate of 30% will continue on income above Rs. 15,00,000.
The threshold limit of total income for rebate under Section 87A is increased from Rs. 5 lakhs to Rs. 7 lakhs for assessee's opting for the new tax regime.
In new tax regime, the highest rate of surcharge of 37% on income above Rs. 5 crores is reduced to 25%.
New tax regime of Section 115BAC shall apply to AOP, BOI and Artificial Juridical Persons (AJP).
Employees opting for the new tax regime of Section 115BAC will be allowed a standard deduction from salary income.
The new tax regime of Section 115BAC will be a default regime unless the existing regime is opted.
Manufacturing co-operative societies established on or after 01-04-2023 and beginning production on or before 31-03-2024 may pay tax at a reduced rate of 15% (plus 10% surcharge and cess) under the new tax regime of Section 115BAE, provided specified incentives or deductions are not claimed.
Winning from any online game shall be taxable at a rate of 30% (plus applicable surcharge and cess) under a new Section 115BBJ.

2. Deductions and Exemptions
Receipts from life insurance policies issued on or after 01-04-2023 shall be taxed as income from other sources, if the premium paid is above Rs. 5,00,000 in a year. Exemption shall continue in the case of receipt on the death of the insured person.
To claim a deduction under Section 10AA, a return of income will have to be filed on or before the due date prescribed under Section 139(1).
Deduction under Section 10AA shall be allowed only when proceeds from the sale of goods or provision of service are received within 6 months from the end of the previous year.
Any income distributed on the offshore derivative instruments (ODI) entered into with an offshore banking unit of an IFSC shall be exempt from tax under Section 10(4E).
Exemption under Section 10(22B) to news agencies is abolished.
Tax exemption under Section 10(46A) shall be allowed to the non-corporate entities (such as a body, authority, board, trust, or commission) established by a Central or State Act to provide housing, plan urban development, and regulate activities for public benefit.
3. Tax Benefits to Agniveers
Individuals enrolled in the Agnipath Scheme and subscribing to the Agniveer Corpus Fund shall get a deduction of the Government contribution to their Seva Nidhi under the new tax regime.
Sum received from the Agniveer Corpus Fund by a person enrolled under the Agnipath Scheme 2022 shall be exempt from tax under Section 10(12C).
Deductions for contributions made to the Agniveer Corpus Fund shall be allowed under Section 80CCH in both existing and new tax regimes.
Contribution by the Central Government to the Agniveer Corpus Fund account of an individual enrolled in the Agnipath Scheme shall be considered as a salary under Section 17.
4. Business or Profession
Deduction for sum payable to MSMEs shall be allowed only on a payment basis under Section 43B.
Amount paid to purchase sugarcane by the sugar manufacturing co-operative societies at a price equal to or less than the price fixed by the Government shall be allowed as a deduction under Section 36(1)(xvii).
A new category of NBFCs is notified for the purpose of Sections 43B and 43D.
Section 28(iv) also applies where the benefit or perquisite provided to the recipient is partly in cash and partly in kind.
Restrictions imposed on setting off of unabsorbed depreciation and brought forward loss by assessees opting for presumptive tax schemes under Sections 44BB and 44BBB.
Threshold limit for presumptive taxation scheme Section 44AD and Section 44ADA is increased to Rs. 3 crores and Rs. 75 lakh, respectively. The increased threshold limit shall apply where at least 95% of receipts and payments be made through non-cash methods.
The process for claiming amortization of preliminary expenses is being streamlined by amending Section 35D. The requirement that the work to be carried out by a concern approved by the CBDT has been removed. The assessee will now only need to submit a statement with details of the expenditure to the prescribed income-tax authority.

5. Capital Gains
Conversion of physical gold into Electronic Gold Receipts and vice-versaby a SEBI-registered Vault manager shall not be considered a transfer for capital gains.
The cost of acquisition of select intangible assets and rights shall be nil.
Gains arising on transfer, redemption, or maturity of Market Linked Debentures are to be taxed as short-term capital gains under Section 50AA.
Maximum exemption of Rs. 10 crores can be claimed under Sections 54 and 54F.
No tax is levied on transferring capital assets due to the relocation of an offshore fund to IFSC. The deadline for this relocation has been extended by two years to 31-03-2025.
6. Charitable & Religious Trusts
Application by a charitable or religious trust before 01-04-2021 out of corpus, loans or borrowings shall not be allowed when such amount is deposited back or invested in the corpus, or the loan or borrowing is repaid.
Repayment of loan or investment/depositing back into corpus shall be considered an application for charitable or religious purposes only within 5 years of application from the corpus or loan.
The donations by a trust or institution to another trust or institution shall be treated as the application of up to 85% of such donations.
Three name-based funds (Jawaharlal Nehru Memorial Fund, Indira Gandhi Memorial Trust, and Rajiv Gandhi Foundation) have been removed from the list of eligible funds for a deduction under Section 80G.
The trusts and institutions that have commenced the activities shall make the application directly for regular registration instead of provisional registration.
The submission of an application for registration containing false or incorrect information, or if it is incomplete, shall be considered a specified violation and result in the cancellation of the registration of trusts or institutions by PCIT/CIT.
The provisions of accreted tax under Section 115TD are extended to trusts or institutions if they fail to apply for re-registration.
To claim accumulation of income, the trusts or institutions shall file Form 9A and Form 10 at least 2 months before the due date of filing of return of income.
The trusts or institutions cannot claim the benefit of exemption provisions by filing an updated return of income.
7. Assessment & Appeals
An appeal can be filed against penalty orders imposed by the Commissioner (Appeals) under Sections 271AAB, 271AAC, and 271AAD and revision orders passed by the Principal Chief Commissioner or Chief Commissioner under Section 263. The amendment also enables the filing the memorandum of cross-objections in all cases appealable to the Appellate Tribunal.
The amendment is proposed to Section 132 to allow the authorized officer to seek assistance from approved professionals, such as digital forensic experts and registered valuers, during the search and seizure process.
The completion of assessment in search cases will be linked to the execution of the last authorization during the search.
A new appellate authority of the Joint Commissioner (Appeal) is introduced for select categories of assessees, such as individuals and HUFs, to expedite resolution in appeal proceedings.
The time available with the "Interim Board for Settlement" for disposal of pending rectification applications is extended to provide sufficient opportunity.
An enabling provision is proposed to direct a cost audit for the valuation of inventory before an assessing officer does an assessment.
The time available for completion of the assessment is increased from 9 months to 12 months with effect from Assessment Year 2022-23.
If an assessment or reassessment is pending in search cases, the deadline for completion of the assessment or reassessment shall be extended by 12 months for the assessee for whom the search was initiated or the requisition was made and the assessee to whom any seized or requisitioned money, bullion, jewellery, or other valuable items belong or to whom any seized or requisitioned books of account or documents pertain or contain relevant information.

8. Set-off and Carry Forward of Losses
The definition of 'strategic disinvestment' in Section 72A is amended to provide that it shall mean the sale of shareholding by the Central or State Governments, by a public sector company in another public sector company or a company which results in the reduction of its shareholding below 51%, and transfer of control to the buyer.
Section 72AA is amended to allow the carry forward of accumulated losses and unabsorbed depreciation in the event of the merger of a banking company with another banking company within 5 years of the strategic disinvestment.
Eligible start-ups can set off and carry forward the losses incurred during the 7 years of incorporation even in case of a change in shareholding, provided 100% of shareholders continue during the relevant period. The time limit of 7 years is increased to 10 years.

9. TDS & TCS
The threshold limit for TDS under Section 194N is increased from Rs. 1 crore to Rs. 3 crore where the recipient is a co-operative society.
The rate of TCS on overseas tour packages and select other cases increased from 5% to 20%, without any threshold benefit.
No benefit of the threshold for deduction of tax on winnings from online gaming. The tax shall be deducted on withdrawal or on the balance in the account at the year-end.
Exemption from TDS on payment of interest on listed debentures to a resident is removed.
The rate of TDS on EPF withdrawal shall be 20% instead of the maximum marginal rate if the recipient does not furnish his PAN.
The TDS shall be deducted at a rate lower of 20% or the rate provided in a tax treaty for certain income paid to non-residents or foreign companies. The relief will be provided if the payee furnishes a tax residency certificate.
A new provision is introduced to resolve the TDS mismatch and allow the assessee to claim TDS credit in the relevant assessment year. This can be done by applying to the Assessing Officer within two years of TDS.
Sections 206AB and 206CCA require higher TDS/TCS for those specified persons who have not filed their income tax returns and have a TDS/TCS aggregate of at least 50,000 in the previous year. An amendment is proposed to exclude persons who are not required to file a return of income and are notified by the Government from being considered as specified persons.
Payments made under the JDA agreements in the form of a cheque, draft, or another electronic mode shall be covered under the TDS net of Section 194-IC.

10. Penalties
A penalty of Rs. 5,000 is to be levied on financial institutions furnishing SFTs for inaccuracies due to false information submitted by account holders. The institution may recover the penalty from the account holder.
Penalty under Section 271C and prosecution under Section 276B to be launched for failing to deduct tax under Section 194R or Section 194S on the benefits passed in kind.
11. Miscellaneous
Central Govt. will prescribe a uniform method for the valuation of rent-free or concessional accommodation provided by an employer to an employee.
Distributions by the business trust to its unit holders, shown as debt repayment, are made taxable in the hands of unit holders.
Income tax refund can be adjusted against any sum payable under the Income-tax only after giving an intimation in writing. Further, in case of assessment/reassessment, reasons in writing are needed to withhold the refund. However, additional interest on such refund is not payable from the date refund is withheld till the date of assessment is made.
Primary Agricultural Credit Societies (PACS) and Primary Co-Operative Agricultural and Rural Development Banks (PCARD) are allowed to accept deposits or grant loans to their members in cash up Rs. 2 lakhs. This increased limit of Rs. 2 lakh also applies to the repayment of such loans or deposits.
Thin-capitalisation provisions under Section 94B shall not apply to notified NBFCs
On filing an updated return, the interest will be computed on the difference between the assessed tax and the advance tax claimed in the earlier return.
No more double deductions by claiming interest on house property under Section 24 and considering the same as a part of the cost of acquisition.
Section 80-IAC is proposed to be amended to extend the period of incorporation of eligible start-ups by another year. Start-ups incorporated before 01-04-2024 shall be eligible for deduction.
Amendment is proposed to Section 92D to reduce the time frame for submitting information or documents related to international or specified domestic transactions in tax proceedings from 30 days to 10 days, with an option to extend by another 30 days.
Dive Deeper
Income Tax Slab Rates for A.Y. 2024-25 | F.Y. 2023-24
Disclaimer: The content/information published on the website is only for general information of the user and shall not be construed as legal advice. While the Taxmann has exercised reasonable efforts to ensure the veracity of information/content published, Taxmann shall be under no liability in any manner whatsoever for incorrect information, if any.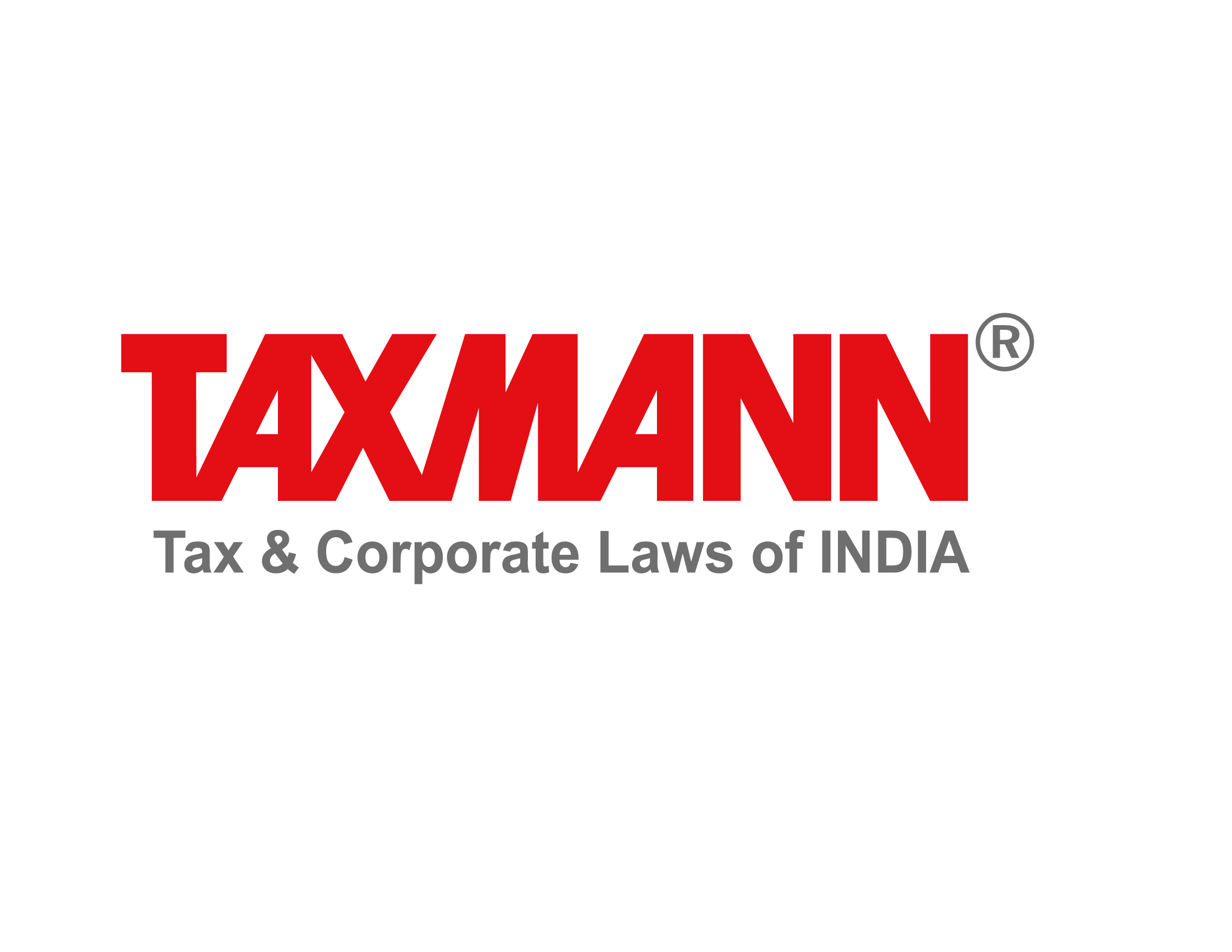 Taxmann Publications has a dedicated in-house Research & Editorial Team. This team consists of a team of Chartered Accountants, Company Secretaries, and Lawyers. This team works under the guidance and supervision of editor-in-chief Mr Rakesh Bhargava.
The Research and Editorial Team is responsible for developing reliable and accurate content for the readers. The team follows the six-sigma approach to achieve the benchmark of zero error in its publications and research platforms. The team ensures that the following publication guidelines are thoroughly followed while developing the content:
The statutory material is obtained only from the authorized and reliable sources
All the latest developments in the judicial and legislative fields are covered
Prepare the analytical write-ups on current, controversial, and important issues to help the readers to understand the concept and its implications
Every content published by Taxmann is complete, accurate and lucid
All evidence-based statements are supported with proper reference to Section, Circular No., Notification No. or citations
The golden rules of grammar, style and consistency are thoroughly followed
Font and size that's easy to read and remain consistent across all imprint and digital publications are applied
Everything on Tax and Corporate Laws of India
To subscribe to our weekly newsletter please log in/register on Taxmann.com