HC rejected application for registration under GST for failure to disclose principal place
Blog

|

GST & Customs

|

News

|

45 Views

|

2

Min Read
By

Taxmann

|

Last Updated on

9 December, 2022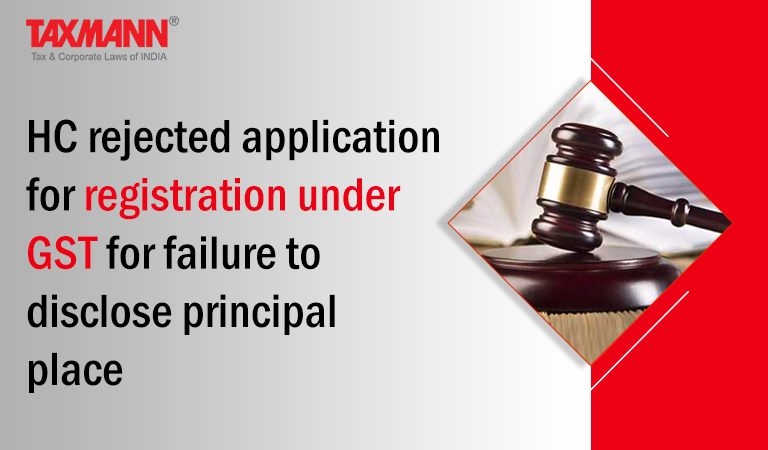 Case Details: B.C.Mohankumar Sole Proprietor of BCVM Traders v. Superintendent of Central Goods & Service Tax - [2022] 145 taxmann.com 324 (Madras)
Judiciary and Counsel Details
Dr. Anita Sumanth, J.
Adithya Reddy for the Petitioner.
Prakash & Rajendran Raghavan, Sr. Standing Counsel for the Respondent.
Facts of the Case
The petitioner had made an application seeking new GST registration. A notice was issued by the department seeking a clarification with respect to the application for registration. The clarification sought was that the application did not enclose the details of principal place of business of the petitioner. The petitioner duly responded by uploading a copy of the rental/lease deed duly registered in the office of the Sub-Registrar as proof of principal place of business. However, the application was rejected and it filed writ petition against the order contending that order was cryptic and entirely non-speaking.
High Court Held
The Honorable High Court noted that the petitioner responded to objection raised by department and uploaded copy of rental/lease deed duly registered in office of Sub-Registrar as a proof of principal place of business, but the rejection of application simply by a monosyllabic order i.e. 'rejected' was indefensible and not sustainable inasmuch as such order of this nature was non-speaking, arbitrary and failed to take into account explanation furnished by petitioner.
The Court also held that the contention of department that word 'may' occurring in Rule 9(4) of Central Goods and Services Tax Rules, 2017 grants discretion to authority to assign reasons, would not be acceptable as said word only refers to discretion to reject and not to blatantly violate principles of natural justice. Therefore, the Court directed department to pass reasoned order after hearing petitioner on objections raised by it.
Disclaimer: The content/information published on the website is only for general information of the user and shall not be construed as legal advice. While the Taxmann has exercised reasonable efforts to ensure the veracity of information/content published, Taxmann shall be under no liability in any manner whatsoever for incorrect information, if any.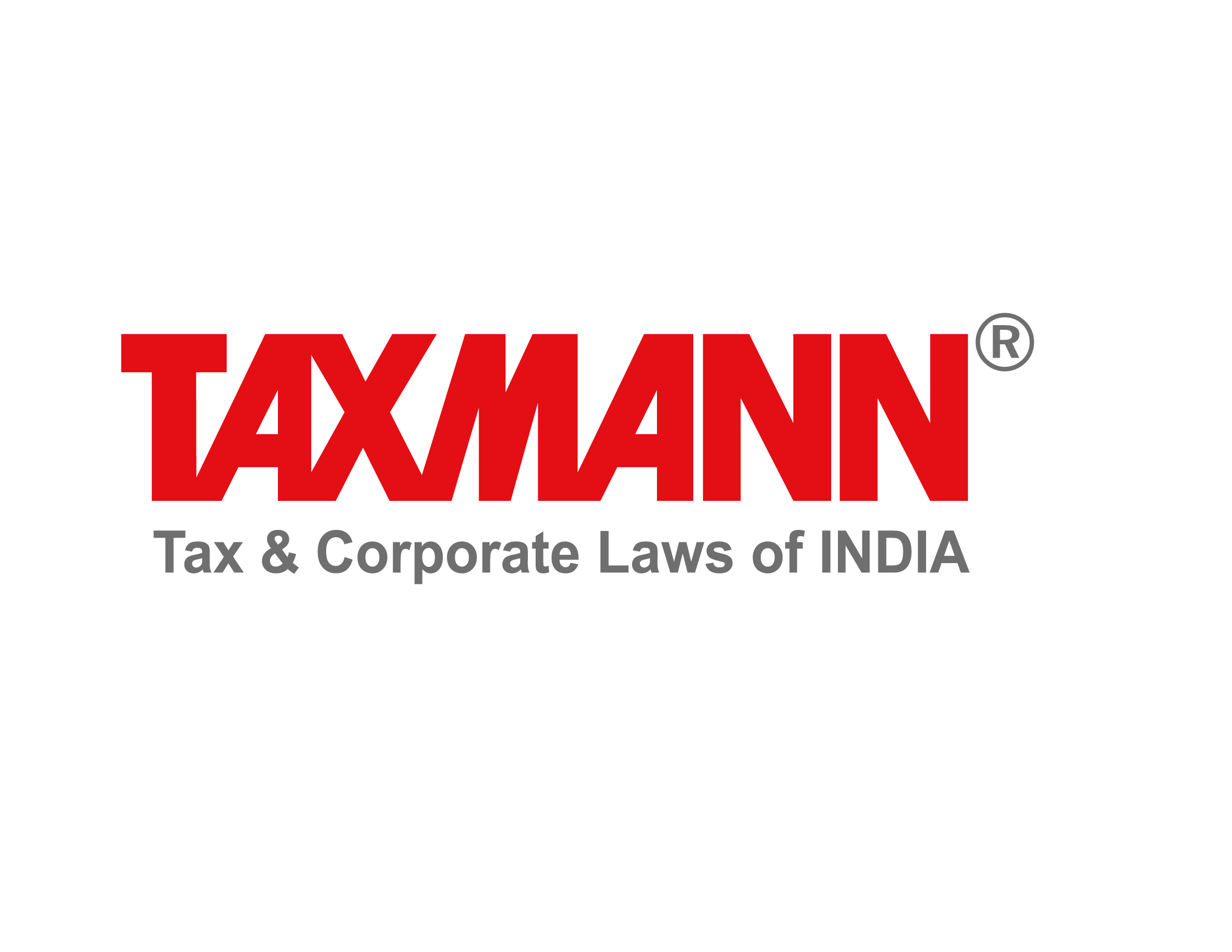 Taxmann Publications has a dedicated in-house Research & Editorial Team. This team consists of a team of Chartered Accountants, Company Secretaries, and Lawyers. This team works under the guidance and supervision of editor-in-chief Mr Rakesh Bhargava.
The Research and Editorial Team is responsible for developing reliable and accurate content for the readers. The team follows the six-sigma approach to achieve the benchmark of zero error in its publications and research platforms. The team ensures that the following publication guidelines are thoroughly followed while developing the content:
The statutory material is obtained only from the authorized and reliable sources
All the latest developments in the judicial and legislative fields are covered
Prepare the analytical write-ups on current, controversial, and important issues to help the readers to understand the concept and its implications
Every content published by Taxmann is complete, accurate and lucid
All evidence-based statements are supported with proper reference to Section, Circular No., Notification No. or citations
The golden rules of grammar, style and consistency are thoroughly followed
Font and size that's easy to read and remain consistent across all imprint and digital publications are applied
Everything on Tax and Corporate Laws of India
To subscribe to our weekly newsletter please log in/register on Taxmann.com