Compliance requirement of Limited Liability Partnership and Consequences of non-compliance
Blog

|

Company Law

|

News

|

103 Views

|

1

minute
By

Taxmann

|

Last Updated on

26 November, 2021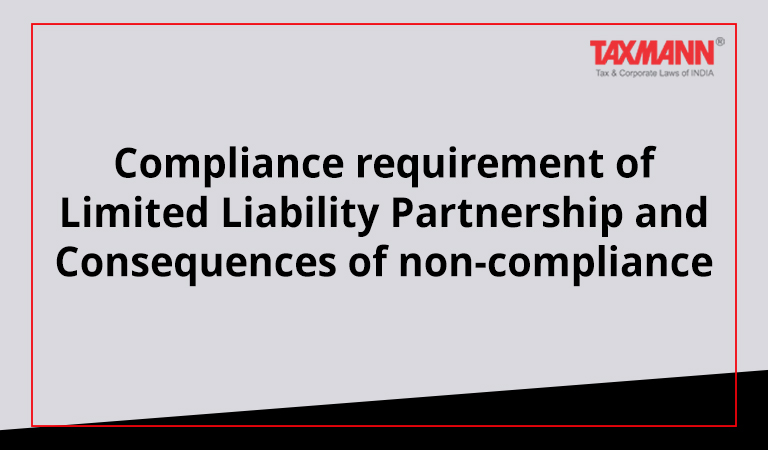 [2021] 132 taxmann.com 233 (Article), Dated 24-11-2021
Limited Liability Partnership
1. Limited liability partnership (LLP) registration is administered by the Ministry of Corporate Affairs, Government of India, through the office of the Registrar of Companies. The incorporation/registration process is fully electronic, similar to the limited liability partnership registration process, i.e. applications and documents are filed online and the Registrar of Companies issues a digitally signed Certificate of Incorporation.
The limited liability partnership is governed by Limited Liability Partnership Act, 2008 and Limited Liability Partnership Rules, 2009. Limited Liability Partnership Rules, 2009 contains administrative provisions for formation, management, reconstruction and winding up of limited liability partnerships. Central Government has the authority to make applicable any provision of Companies Act 2013 to limited liability partnerships with suitable medications by issuing a notification.
Compliance Requirements
2. Compared to a company, the legal compliance requirements are much lesser for a limited liability partnership. For a company, it is mandatory to maintain various registers, minutes, etc., but there is no such requirement for a limited liability partnership. Nevertheless, there are compliances which are of annual nature, even based nature and these compliances are to be complied with by the limited liability partnership. We would like to examine the compliance requirements in the forthcoming paragraphs.
Click Here To Read The Full Article

Check out Taxmann's LLP Ready Reckoner | Subject-wise Practical Guide to LLP Act (as amended by LLP (Amdt.) Act 2021) and the LLP Rules.
Disclaimer: The content/information published on the website is only for general information of the user and shall not be construed as legal advice. While the Taxmann has exercised reasonable efforts to ensure the veracity of information/content published, Taxmann shall be under no liability in any manner whatsoever for incorrect information, if any.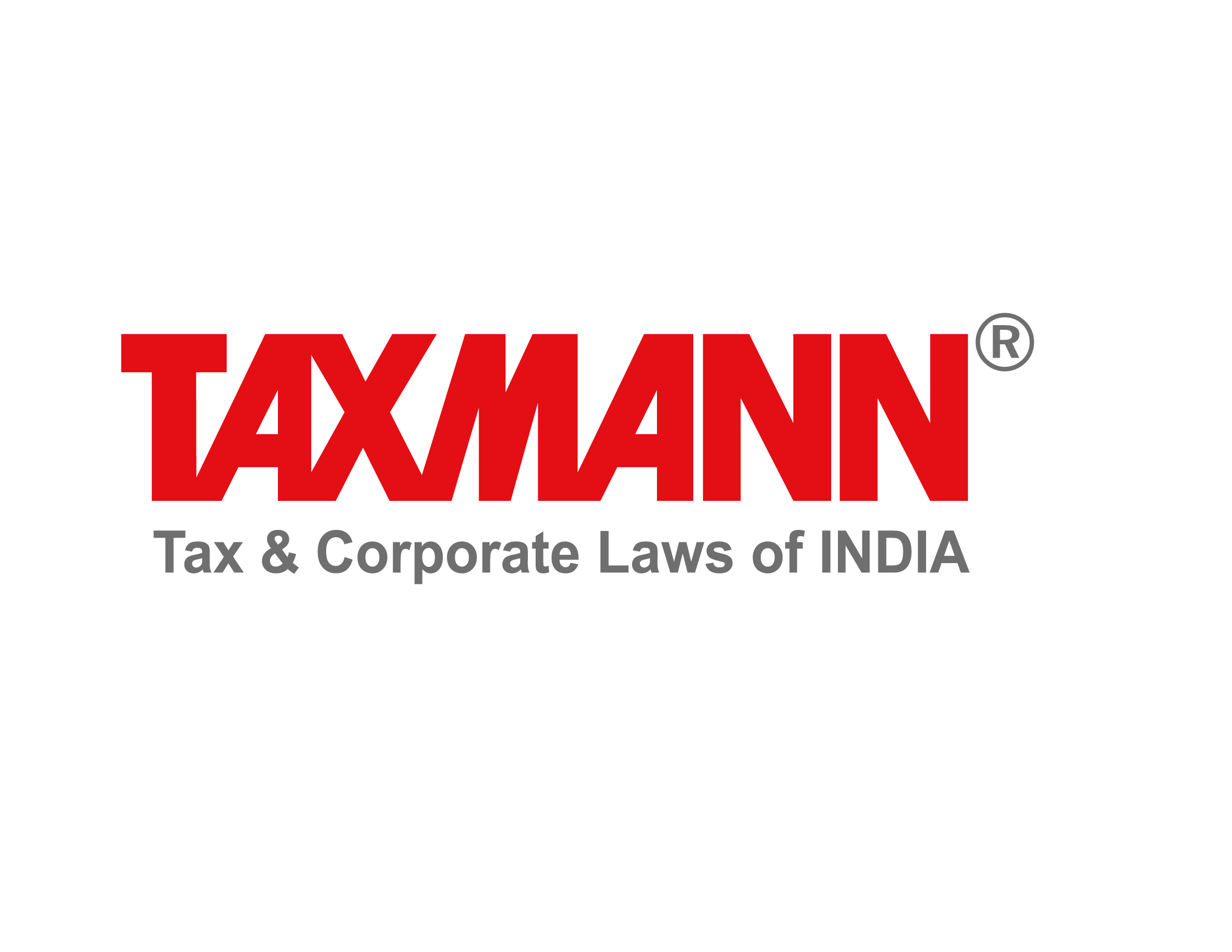 Taxmann Publications has a dedicated in-house Research & Editorial Team. This team consists of a team of Chartered Accountants, Company Secretaries, and Lawyers. This team works under the guidance and supervision of editor-in-chief Mr Rakesh Bhargava.
The Research and Editorial Team is responsible for developing reliable and accurate content for the readers. The team follows the six-sigma approach to achieve the benchmark of zero error in its publications and research platforms. The team ensures that the following publication guidelines are thoroughly followed while developing the content:
The statutory material is obtained only from the authorized and reliable sources
All the latest developments in the judicial and legislative fields are covered
Prepare the analytical write-ups on current, controversial, and important issues to help the readers to understand the concept and its implications
Every content published by Taxmann is complete, accurate and lucid
All evidence-based statements are supported with proper reference to Section, Circular No., Notification No. or citations
The golden rules of grammar, style and consistency are thoroughly followed
Font and size that's easy to read and remain consistent across all imprint and digital publications are applied
Everything on Tax and Corporate Laws of India
To subscribe to our weekly newsletter please log in/register on Taxmann.com