CIT can't deny sec. 12AA registration on grounds not related to object & genuineness of trust's activities: ITAT
Blog

|

Income Tax

|

News

|

104 Views

|

2

Min Read
By

Taxmann

|

Last Updated on

23 October, 2021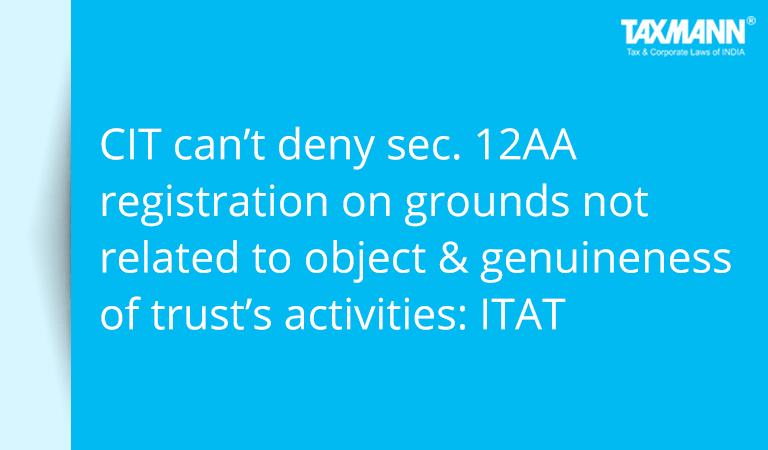 Case details: Har Nihal Charitable Trust v. CIT - [2021] 131 taxmann.com 155 (Chandigarh - Trib.)
Judiciary and Counsel Details
N.K. Saini

, Vice-President and

R.L. Negi

, Judicial Member
Sudhir Sehgal, Adv. for the Appellant. 
Smt. C. Chandrakanta, CIT for the Respondent.
Facts of the Case
Assessee-Trust was carrying on charitable activities and applied for registration under section 12AA in Form 10A. However, the Commissioner (Exemptions) rejected the application and denied registration inter alia on the grounds that the assessee had failed to establish that it had been carrying out charitable acts as per the stated object.
On appeal, Tribunal held that assessee had adduced evidence of having carried out charitable activities and restored issue back to file of Commissioner (Exemptions) to reconsider submissions of assessee vis-a-vis charitable activities carried out by it. In the second round of proceeding, Commissioner (Exemptions) had again denied registration under section 12AA, holding that assessee had not paid due taxes on the amount received from a charitable trust.
ITAT Held
On further appeal, the Tribunal held that after examining the issue as per the order of the ITAT, the Ld. CIT (E) had not recorded any adverse observations in the impugned order in respect of the charitable activities carried out by the appellant Trust.
So far as the Tax liability in respect of the corpus donation was concerned, the same was not the issue for determination before the Ld. CIT (E) as the same had already been dealt with by the co-ordinate Bench in the first round of appeal, and no direction was issued to look into the said issue.
Since the Ld. CIT (E) had not given any adverse finding in respect of the charitable activities carried out by the assessee-Trust, the Ld. CIT (E) ought to have granted registration to the assessee-Trust.
List of Cases Referred to
Disclaimer: The content/information published on the website is only for general information of the user and shall not be construed as legal advice. While the Taxmann has exercised reasonable efforts to ensure the veracity of information/content published, Taxmann shall be under no liability in any manner whatsoever for incorrect information, if any.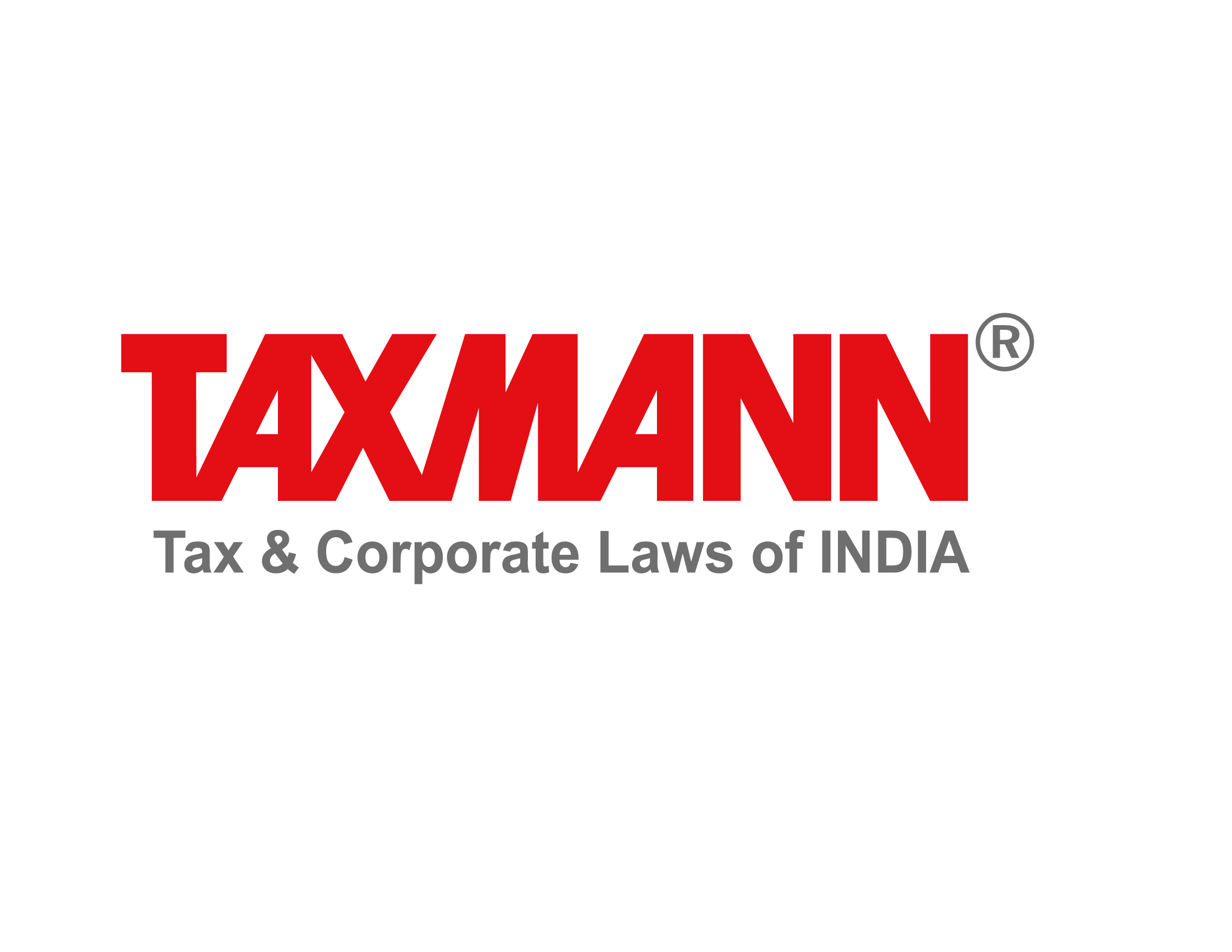 Taxmann Publications has a dedicated in-house Research & Editorial Team. This team consists of a team of Chartered Accountants, Company Secretaries, and Lawyers. This team works under the guidance and supervision of editor-in-chief Mr Rakesh Bhargava.
The Research and Editorial Team is responsible for developing reliable and accurate content for the readers. The team follows the six-sigma approach to achieve the benchmark of zero error in its publications and research platforms. The team ensures that the following publication guidelines are thoroughly followed while developing the content:
The statutory material is obtained only from the authorized and reliable sources
All the latest developments in the judicial and legislative fields are covered
Prepare the analytical write-ups on current, controversial, and important issues to help the readers to understand the concept and its implications
Every content published by Taxmann is complete, accurate and lucid
All evidence-based statements are supported with proper reference to Section, Circular No., Notification No. or citations
The golden rules of grammar, style and consistency are thoroughly followed
Font and size that's easy to read and remain consistent across all imprint and digital publications are applied
Everything on Tax and Corporate Laws of India
To subscribe to our weekly newsletter please log in/register on Taxmann.com