CCI orders probe against Apple for forcing 'app developers' to use its in-app payment solution
Blog

|

Competition Law

|

News

|

186 Views

|

3

Min Read
By

Taxmann

|

Last Updated on 28 February, 2022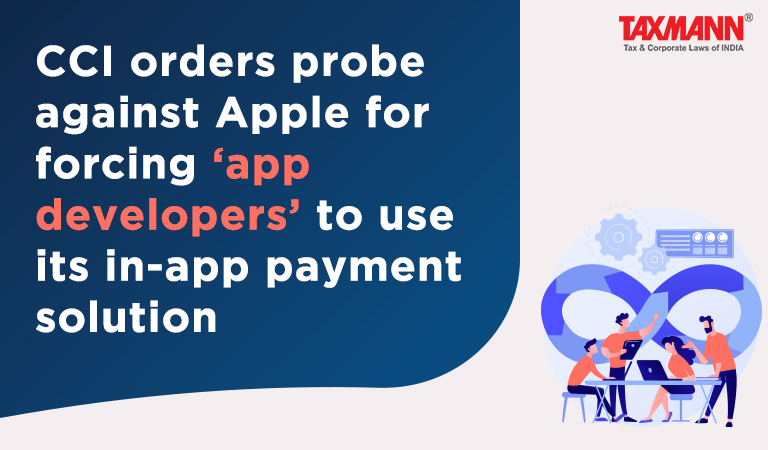 Case Details: Together We Fight Society v. Apple Inc. - [2022] 135 taxmann.com 194 (CCI)
Judiciary and Counsel Details
Ashok Kumar Gupta

, Chairperson
Ms.

Sangeeta Verma

and

Bhagwant Singh Bishnoi

, Member
Facts of the Case
In the instant case, the informant (an NGO called 'Together We Fight Society') alleged that Apple uses a barrage of anti-competitive restraints and abuse of dominant practices in markets for distribution of applications ('apps') to users of smartphones, tablets and processing of consumers' payments for digital content used within iOS mobile apps ('in-app content').
The Informant averred that Apple imposes unreasonable and unlawful restraints on app developers from reaching users of its mobile devices (e.g., iPhone and iPad) unless they go through the 'App Store' which was stated to be controlled by Apple.
Further, Apple requires app developers who wish to sell digital in-app content to their consumers to use Apple's in-app payment solution i.e. In-App Purchase (IAP) which carries a 30 per cent commission which is 10 times higher than as compared to open market rates.
The informant alleged that such restrictive practice and charge of exorbitant price amounts to abuse of dominant position under section 4 of the Act.
The Informant further asserted that Apple enjoys a dominant position in the market for non-licensable mobile OS for smart mobile devices as well as in the relevant market for app store for Apple smart mobile OS in India.
Apple's App Store was the only approved App store for iOS devices. App developers have no other alternative except Apple's App Store through which they could reach users of iOS. Thus, Apple was stated to have a monopoly in the iOS app distribution market.
The informant had alleged that Apple prevents iOS users from downloading app stores or apps directly from websites; pre-installs its own App Store on every iOS device it sells; disables iOS users' ability to remove the App Store from their devices; and conditions all app developers' access to iOS on the developers' agreement to distribute their apps solely through the App Store and not to distribute third-party app stores.
CCI Held
The Competition Commission of India observed that in a relevant market i.e., market for app stores for iOS in India, Apple's App Store is only means for developers to distribute their apps to consumers using Apple's smart mobile devices running on Apple's smart mobile operating system iOS, Apple holds a monopoly position in relevant market.
Then Apple requires app developers, who wish to sell digital in-app content to their consumers to use Apple's in-app payment solution i.e., In-App Purchase ('IAP'), and thus, restrict choice available to app developers to select a payment processing system of their choice especially considering when Apple charges a commission of 30 per cent however, other payment processing solutions charge significantly lower fee for processing payments; Apple also prohibits app developers to include a button/link in their apps which take user to third party payment processing solution other than Apple's IAP, these restrictions imposed by Apple forecloses market for app stores for iOS for potential app distributors in violation of section 4(2)(c).
The Commission prima facie viewed that Apple has violated the provisions of section 4(2)(a), 4(2)(b), 4(2)(c), 4(2)(d) and 4(2)(e) of the Act, and therefore, it warrants detailed investigation. Accordingly, CCI directed the Director-General to cause an investigation to be made into the matter under the provisions of section 26(1).
List of Cases Referred to
Epic Games Inc. v. Apple Inc. [Case No. 4 : 20 -CV-05640-YGR, dated 10-9-2021] (para 10.9)
Umar Javeed v. Google LLC [Case No. 39 of 2018, dated 16-4-2019] (para 18)
XYZ v. Alphabet Inc. [Case No. 7 of 2020, dated 9-11-2020] (para 18)
CCI v. Steel Authority of India Ltd. [2010] 7 taxmann.com 23/103 SCL 269 (SC) (para 37).
Disclaimer: The content/information published on the website is only for general information of the user and shall not be construed as legal advice. While the Taxmann has exercised reasonable efforts to ensure the veracity of information/content published, Taxmann shall be under no liability in any manner whatsoever for incorrect information, if any.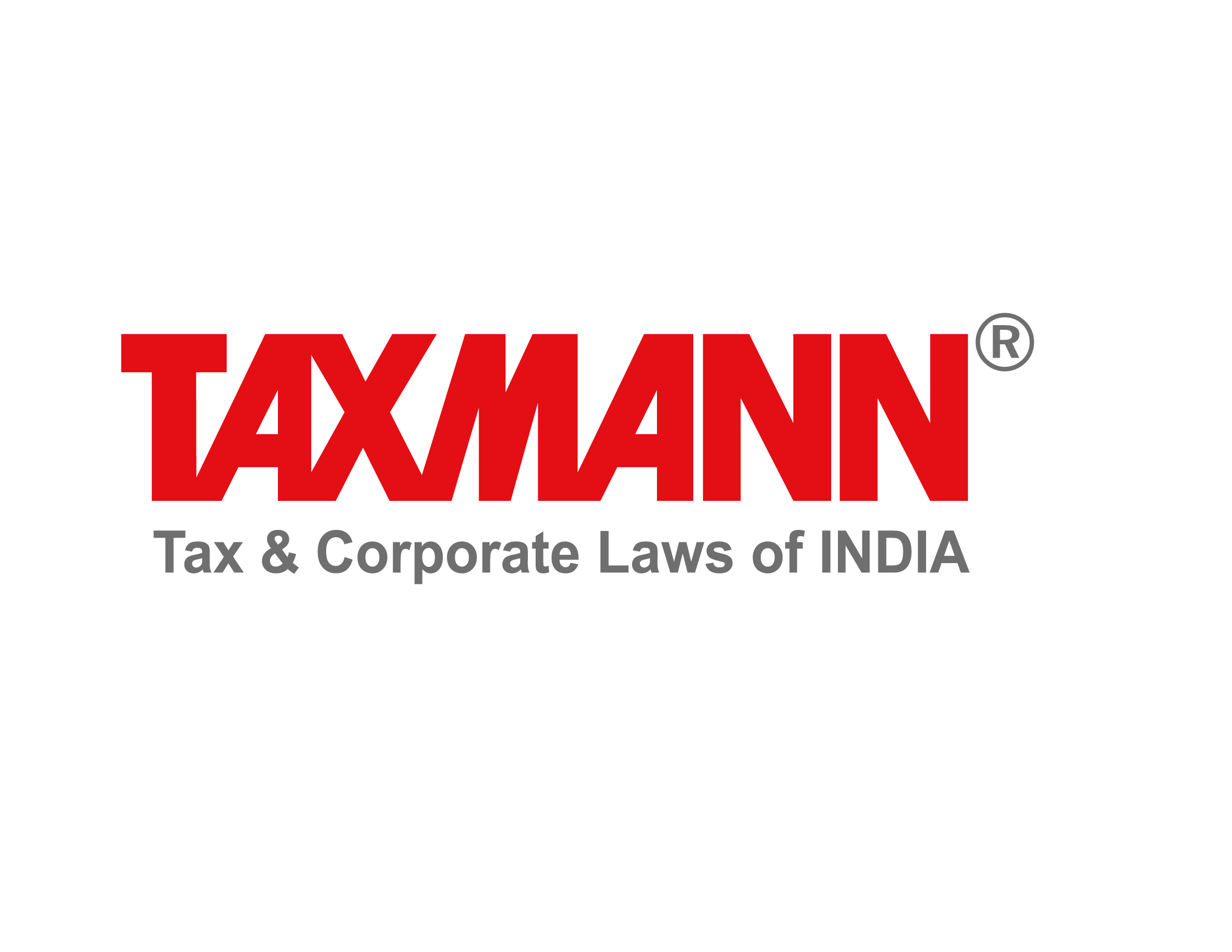 Taxmann Publications has a dedicated in-house Research & Editorial Team. This team consists of a team of Chartered Accountants, Company Secretaries, and Lawyers. This team works under the guidance and supervision of editor-in-chief Mr Rakesh Bhargava.
The Research and Editorial Team is responsible for developing reliable and accurate content for the readers. The team follows the six-sigma approach to achieve the benchmark of zero error in its publications and research platforms. The team ensures that the following publication guidelines are thoroughly followed while developing the content:
The statutory material is obtained only from the authorized and reliable sources
All the latest developments in the judicial and legislative fields are covered
Prepare the analytical write-ups on current, controversial, and important issues to help the readers to understand the concept and its implications
Every content published by Taxmann is complete, accurate and lucid
All evidence-based statements are supported with proper reference to Section, Circular No., Notification No. or citations
The golden rules of grammar, style and consistency are thoroughly followed
Font and size that's easy to read and remain consistent across all imprint and digital publications are applied
Everything on Tax and Corporate Laws of India
To subscribe to our weekly newsletter please log in/register on Taxmann.com