International Financial Reporting Standards in Accounting
Account & Audit

|

Blog

|

2

Min Read
By

Taxmann

|

Last Updated on 28 May, 2022
All About IFRS:

IFRS or International Financial Reporting Standards is a set of accounting standards which are developed by IASB (International Accounting Standards Board and is slowly becoming a global standard for the preparation of various public company's financial statements.
IASB is an independent body which sets the standards for accounting and is based out of London. It has fifteen members who are from nine different countries and began its operations in the year 2001 succeeding the International Accounting Standards Committee. IASB is funded by major accounting firms and some private financial institutes. 
How much adoption is there for IFRS around the world?
Now around 120 nations require IFRS for their domestic listed companies. There are more 90 countries which have fully confirmed with IFRS as promulgated by the IASB and include the statement with acknowledgement for conformity in their audit reports. And many more countries have plans to transition to converge their national accounting standards with IFRS.
IFRS vs GAAP:
If you don't know then you must know that United States is also one of the nation's participating in adopting towards IFRS while they still have GAAP standards. The major difference between IFRS and GAAP is that IFRS is principle based however GAAP is rule based which is more rigid and have very less room for interpretation. While IFRS being principle based leaves rooms for differences of interpretation which makes it easier to adapt. The major difference lies in how they are being used.
IFRS is not strict on defining the revenue and allow companies to report revenue sooner and balance sheet under this system might show a higher stream of revenue than GAAP's. IFRS also have different requirements for expenses like if a company is spending money on development and is investing into it's future then it don't have to necessarily report it as an expense. Another difference between IFRS and GAAP is the way inventory is accounted for. They have two ways to keep a track of its inventory that is first in first out and last in last out.
IFRS Conceptual Framework Includes–
The objective of general purpose of financial reporting.
The qualitative characteristics of useful financial information.
A description of reporting entity and its boundary.
Definition of an asset, liability, equity, income, and various expenses and guidance to support these definitions.
The criteria for including assets and liabilities in financial statements (recognition) and guidance on when to remove them (de-recognition).
The measurement bases and guidance on when to use them.
Concepts and guidance on presentation and disclosure.
Concepts relating to capital and capital maintenance.
IFRS tends to influence the ways the components of balance sheet are reported to report the financial position of a company. Then there is statement about comprehensive Income of an entity, this can be on single form for statement or it can be separate profit and loss statements and another income statement which may also include the property and equipment's. 
Then comes the statement of Changes in Equity which is also known as statement of retained earnings and this statement could be a document of the company's change in its earnings and profits for a given financial period. Then comes the statement of cash flow which is a report that summarizes the company's financial transactions in the given period and may separate the cash flow into its operations, investments, and other financial statements.
Related Articles:
Disclaimer: The content/information published on the website is only for general information of the user and shall not be construed as legal advice. While the Taxmann has exercised reasonable efforts to ensure the veracity of information/content published, Taxmann shall be under no liability in any manner whatsoever for incorrect information, if any.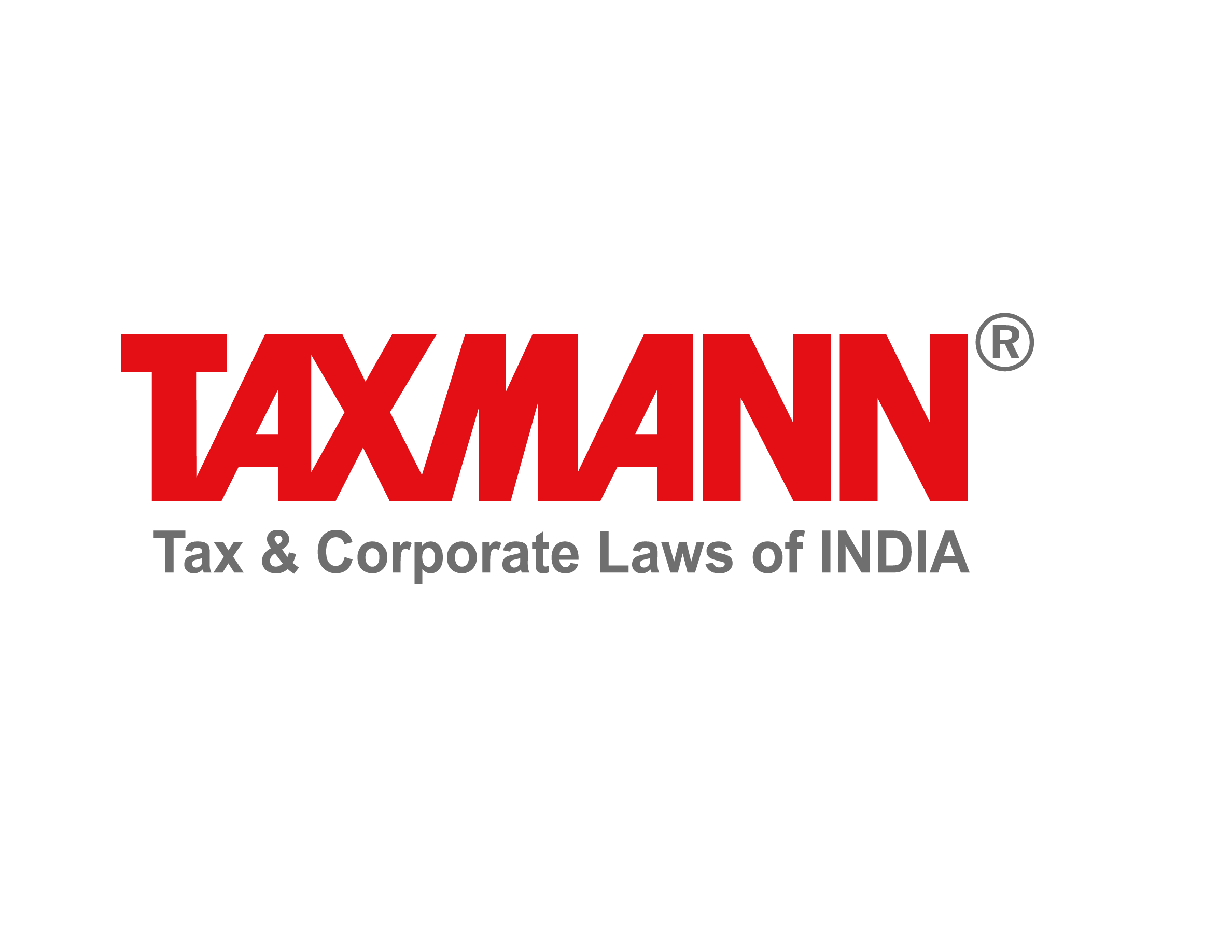 Taxmann Publications has a dedicated in-house Research & Editorial Team. This team consists of a team of Chartered Accountants, Company Secretaries, and Lawyers. This team works under the guidance and supervision of editor-in-chief Mr Rakesh Bhargava.
The Research and Editorial Team is responsible for developing reliable and accurate content for the readers. The team follows the six-sigma approach to achieve the benchmark of zero error in its publications and research platforms. The team ensures that the following publication guidelines are thoroughly followed while developing the content:
The statutory material is obtained only from the authorized and reliable sources
All the latest developments in the judicial and legislative fields are covered
Prepare the analytical write-ups on current, controversial, and important issues to help the readers to understand the concept and its implications
Every content published by Taxmann is complete, accurate and lucid
All evidence-based statements are supported with proper reference to Section, Circular No., Notification No. or citations
The golden rules of grammar, style and consistency are thoroughly followed
Font and size that's easy to read and remain consistent across all imprint and digital publications are applied
Everything on Tax and Corporate Laws of India
To subscribe to our weekly newsletter please log in/register on Taxmann.com