Some Interesting Cases Resolved Through RTI
Blog

|

Indian Acts

|

3

Min Read
By

Taxmann

|

Last Updated on 25 June, 2021
Right to Information Act, 2005 is a powerful tool which helps various activists to held government and elected responsible for their work. Usually it was seen that since years many government schemes were floated for the welfare of the commoners however ended up filling the pockets of the then ministers and bureaucrats. There was no stream to question them however everybody knew the truth lying under these frauds. Either one had to be powerful or backed by someone who is in power to rescue the commoners from these frauds. Still it would be almost impossible as it's a long channel of babu's and bureaucratsthat one must follow to surface the truth. Right to Information Act, 2005 made this simple and provided the commoners with a tool to question any service rendered by the government. It just takes ten rupees to make a wrong into a right and what makes it efficient is the time bound service under this act which used to be the real blocker in all previous efforts made in this direction. For how fierce the law maybe, the related officials would take years and years to process them and when the result would come out, it would be have lost its effectiveness.
RTI Successful Cases:
Let's consider some of the big frauds that were resolved through the power on Right to Information Act, 2005.
The Adarsh Housing Society Scam:
With help activists Simpreet Singh and Yogacharya, this scam was exposed. The Adarsh Housing society was originally planned to be a six storey building which was structured for the war widows of 1999 Kargil war and it was astounding to see that how this converted into a 31-storey building and how various ministers and army officials created a bee line to get these houses way below the market price. It also became evident that no environmental clearance was taken before building this high rise building in a Coastal Regulation Zone.  Some of the most prominent names which came forward during this scam were the then Union Minister Suresh Prabhu, Former Army Chief Deepak Kapoor, diplomat Devyani Khobragade and Congress Party Leader Kanhaiyalal Gidwani.
The very famous 2G Scam:
This was the one of the top examples of misuse of Power by Indian officials which involved none other than Telecom Ministry which was led by Andimuthu Raja. This scam caused a loss of nearly two million to Indian Government. The Right to Information Act, 2005 application against this scam was file by Subhash Chandra Agarwal. This is an ultimate example of how Right to Information Act, 2005 helps re-enforce transparency and fairness working of Government officials. Another Right to Information activist Vivek Garg received a document on his response to his application submitted under Right to Information Act, 2005 which revealed the 2G spectrum was auctions at way lower prices that it could have been.
2010 Common Wealth Games:
This was multi-faceted scam which included many humiliations for Indian Government for below par arrangements for athletes participating in Common Wealth Games in India from all around the globe. Just a weak ahead of the commencement of the games, the accommodation at CWG village near Yamuna River was observed to be filthy and full of human waste thus making them not fit for use by Athletes. Also, it came into light, that under "beautification" of Delhi for the Common Wealth games by creating "no-tolerance zones" leaded to send back many beggars and homeless citizens back to their original states. This also came into light under the Right to Information Act, 2005 Application submitted by Housing and Land Rights Network, that almost INR 744 crore was diverted from the funds that was meant for their welfare projects towards Commonwealth Games.
Disclaimer: The content/information published on the website is only for general information of the user and shall not be construed as legal advice. While the Taxmann has exercised reasonable efforts to ensure the veracity of information/content published, Taxmann shall be under no liability in any manner whatsoever for incorrect information, if any.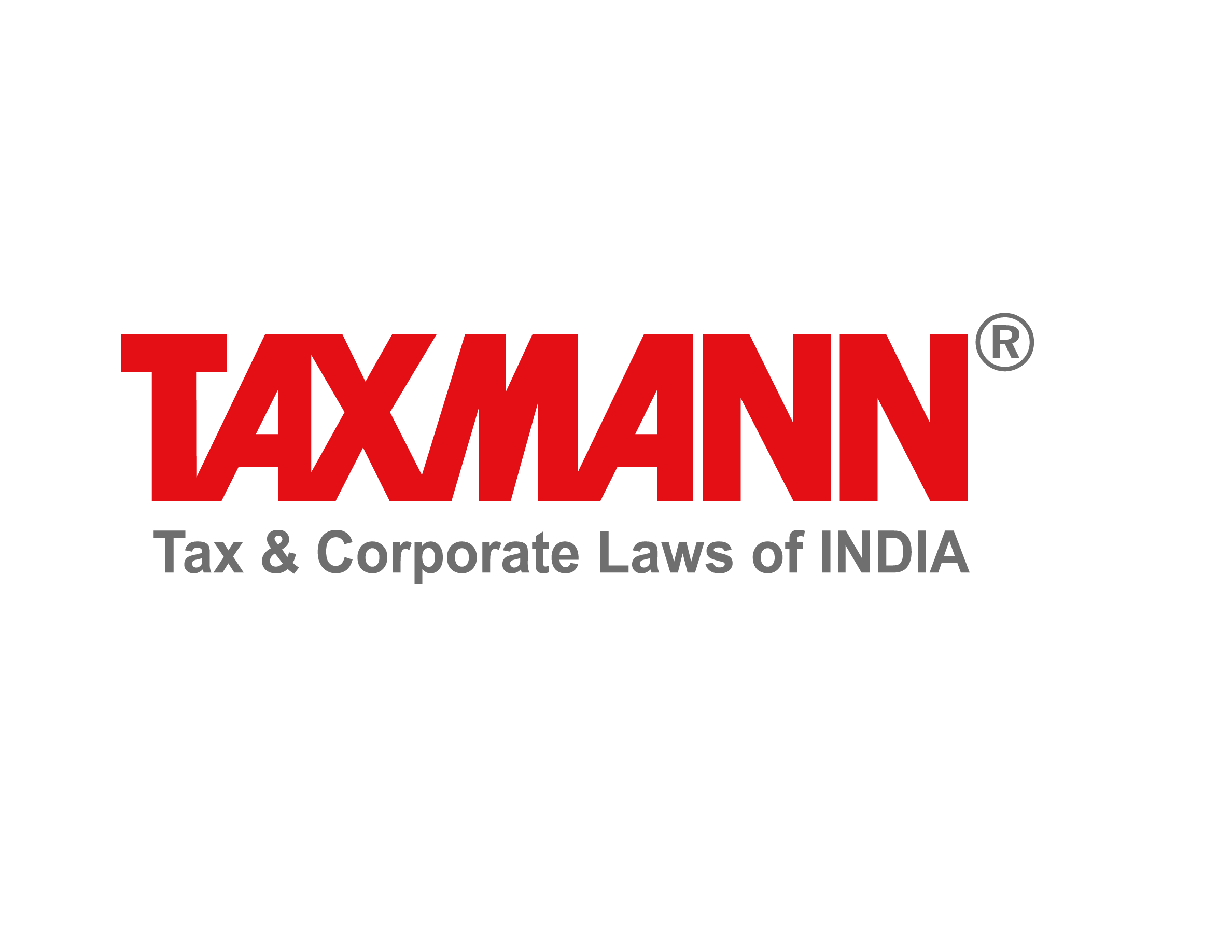 Taxmann Publications has a dedicated in-house Research & Editorial Team. This team consists of a team of Chartered Accountants, Company Secretaries, and Lawyers. This team works under the guidance and supervision of editor-in-chief Mr Rakesh Bhargava.
The Research and Editorial Team is responsible for developing reliable and accurate content for the readers. The team follows the six-sigma approach to achieve the benchmark of zero error in its publications and research platforms. The team ensures that the following publication guidelines are thoroughly followed while developing the content:
The statutory material is obtained only from the authorized and reliable sources
All the latest developments in the judicial and legislative fields are covered
Prepare the analytical write-ups on current, controversial, and important issues to help the readers to understand the concept and its implications
Every content published by Taxmann is complete, accurate and lucid
All evidence-based statements are supported with proper reference to Section, Circular No., Notification No. or citations
The golden rules of grammar, style and consistency are thoroughly followed
Font and size that's easy to read and remain consistent across all imprint and digital publications are applied
Everything on Tax and Corporate Laws of India
To subscribe to our weekly newsletter please log in/register on Taxmann.com