Step by Step Process to File An RTI Application
Blog

|

Indian Acts

|

3

Min Read
By

Taxmann

|

Last Updated on 11 January, 2021
Right to Information Act, 2005 empowers every citizen of India irrespective of his/her gender, caste, and creed, to have a right to question the performing government about any of its functionalities, services, and projects. Though there are certain restrictions however, it has fair reach to resolve common man's day to day issues. Right to Information Act, 2005 is applicable to whole of India except for Jammu and Kashmir. That state has its own form of RTI Act called Jammu and Kashmir RTI Act. One can gain access to information related to anything, any service, any project except for some matters that may cause security issues like personal details, and third party information. 
The Right to Information Act, 2005 is made effective by binding the official to respond within a set period. They cannot delay it further and cannot dispose of the application until they have provided some satisfactory resolution. Many a times Right to Information Act have acted as a very powerful tool to bring out various frauds and hidden issues in government's functionality. It can make the basic right of Indian Citizen a truth.
Now you can file a Right to Information application both online and offline. Though Online RTI application filing service is only available for Central Government Departments and related ministries which includes PMO, Comptroller and Auditor General of India, the Secretariat of the President and the Vice President and Lok Sabha and Rajya Sabha secretariat.
Steps to file an RTI online application–
• First, you must know which department you want to file your Right to Information Act, 2005 application. You can do a quick research about the same.  • Now visit their website http://rtionline.gov.in and click to register yourself. Once you are registered start your application process by clicking on "Submit Request" button on home page. • Before starting your application, you must go through and understand the guidelines related to Right to Information Act and acknowledge it by digitally signing the form. Once you are through with acknowledgement of the form, you can start filing your application on next page. • While filling the form, first of you must choose the department which must cater to your request, then you must fill in your personal details like email id and phone number. Then you must submit the subject line for your Right to Information Act application which must brief about the context for your RTI request you are raising. You can then elaborate your application within a limit of 3000 words. You must keep it clear and simple and mention what you are seeking from that department like dates and status. You should not use decorative words in your application which are difficult to understand.
• Then there is a section where you can submit all the supporting documents.
• There is a fee of INR 10 while summiting your RTI application which you can easily make through your debit or credit card through online transaction option available on their website. State Bank and Repays cards holder enjoy even simpler way to process their payments.
• Once you have done it all and have submitted your application then you get a Registration ID which you must secure for future reference.
• You can now track your application status through your login on their website with reference number provided to you while submission. There is a provision of department to inform you on your application within 30 days of submission or else then can be penalized with a penalty upto INR 25,000 and other legal obligations can be imposed on them.
• In case you wish to go through offline method for your Right to Information Act application then you can draft your application on a plain paper. You can either write it or get it printed. Be sure that the application is readable and clear. Then you can submit your application with "Public Information Officer" of department. This offline method is available for state governments and all departments of central government, plus you receive an acknowledgement of receipt of your application as you submit it or post it.
Disclaimer: The content/information published on the website is only for general information of the user and shall not be construed as legal advice. While the Taxmann has exercised reasonable efforts to ensure the veracity of information/content published, Taxmann shall be under no liability in any manner whatsoever for incorrect information, if any.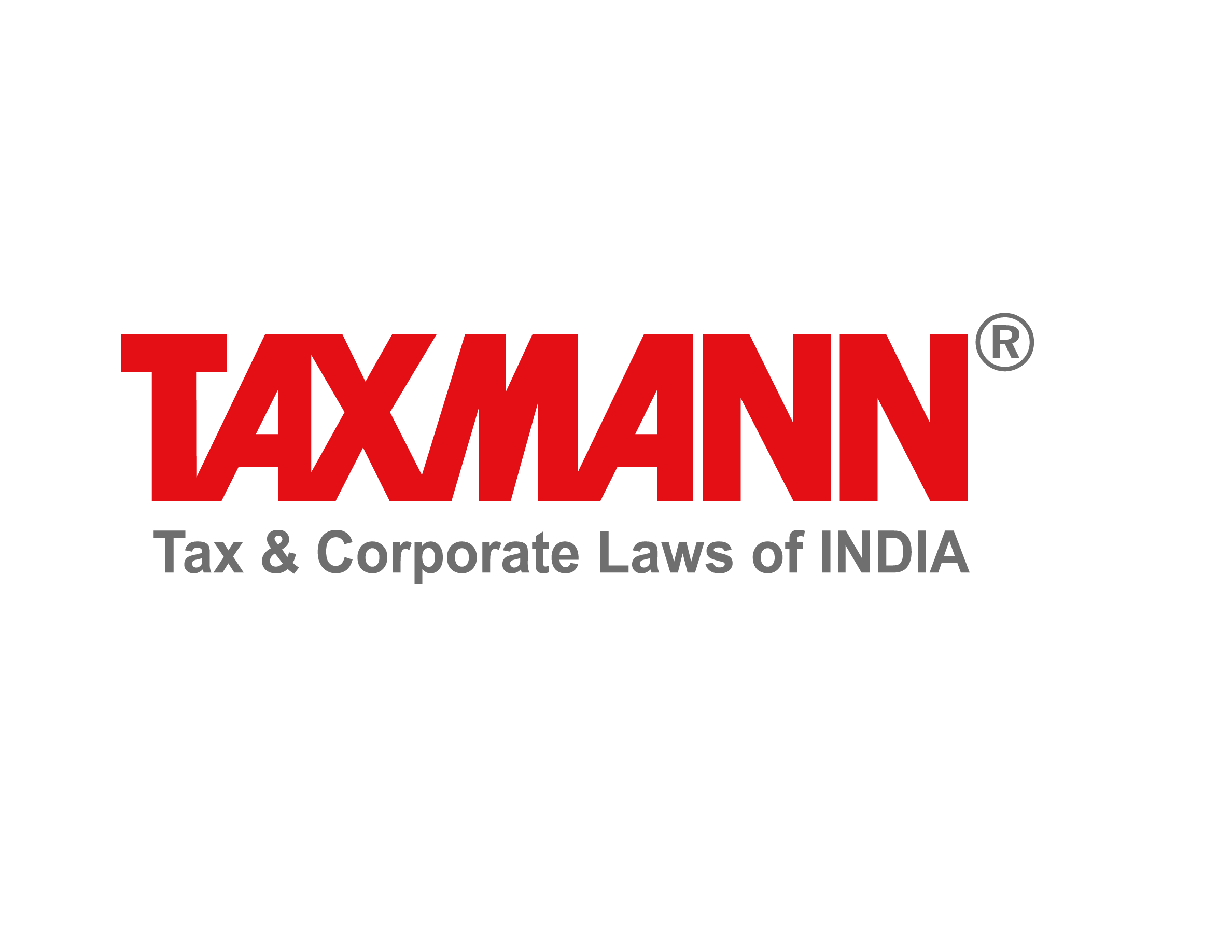 Taxmann Publications has a dedicated in-house Research & Editorial Team. This team consists of a team of Chartered Accountants, Company Secretaries, and Lawyers. This team works under the guidance and supervision of editor-in-chief Mr Rakesh Bhargava.
The Research and Editorial Team is responsible for developing reliable and accurate content for the readers. The team follows the six-sigma approach to achieve the benchmark of zero error in its publications and research platforms. The team ensures that the following publication guidelines are thoroughly followed while developing the content:
The statutory material is obtained only from the authorized and reliable sources
All the latest developments in the judicial and legislative fields are covered
Prepare the analytical write-ups on current, controversial, and important issues to help the readers to understand the concept and its implications
Every content published by Taxmann is complete, accurate and lucid
All evidence-based statements are supported with proper reference to Section, Circular No., Notification No. or citations
The golden rules of grammar, style and consistency are thoroughly followed
Font and size that's easy to read and remain consistent across all imprint and digital publications are applied
Everything on Tax and Corporate Laws of India
To subscribe to our weekly newsletter please log in/register on Taxmann.com