GST e-Invoicing – Concept, Process & Guidance
Blog

|

GST & Customs

|

935 Views

|

3

Min Read
By

Taxmann

|

Last Updated on 1 October, 2021
1. Background of GST e-Invoicing
GST E-invoicing is a rapidly expanding technology and today's business models are evolving gradually from conventional paper-based systems to digital processing. Electronic Invoicing is a best practice followed internationally by various tax administrations and several countries have adopted Electronic Invoicing as part of their national digitalization programs.
Since opting of the E-invoicing procedure by the business entities, it helps in cost savings, efficiency gains, many private businesses are turning themselves to E-Invoice. Thus, digital transformation is no longer just an option, but an eventuality.
2. India's GST E-Invoicing
Accordingly, Indian Government is also looking forward to align the compliance process with private business practices with this transformation requiring organizations to exchange and share copies of invoices electronically with effect from 1st October, 2020 for taxpayers whose aggregate turnover exceeds INR 500 crore in a FY for B2B (including exports) segment covering documents like tax invoice, debit note and credit note. The implementation has been planned in phased manner based on aggregate turnover limit and type of transaction.
Exemption has been given qua business and not qua taxpayer to SEZ Unit, insurer, banking company, financial institution including NBFC, GTA, passenger transport service and admission to exhibition of cinematograph films in multiplex screens. Currently, the option is not available for B2C supplies and in fact taxpayer cannot opt voluntarily for e-invoice.
3.GST E-Invoicing Process
E-invoicing mechanism is the process wherein details of the invoices has to be sent for registration on Invoice Reference Portal (IRP) i.e. a passthrough between seller and GST System, in a standard format for which e-schema has been notified, in return of which seller gets an Invoice Reference Number (IRN), a digitally signed invoice by IRP and a QR Code in JSON. QR code eliminates the need to carry physical invoice as a mobile application can scan QR Code which in result will display critical information of the invoice.
Amongst numerous advantages, it is very significant to note that GSTR 1 and GSTR 2A will get auto-populated along-with the facility to directly generate e-waybill thereby reducing duplication work. With the advent of e-invoicing, the transaction will get reported to the Government at the very initial stage of the transaction rather than at the end of the tax payer in the form of statement/return. Besides it will also act as a deterrent to fake invoicing.
Government, GSTN, NIC, Professional bodies and all other stakeholders are constantly taking efforts for making the implementation of e-invoicing successful in respect of which meeting with the relevant stakeholders, outreach programs, seminars, webinars, etc. are regularly held to understand the practical difficulty and concerns for which pragmatic steps are taken. The information in regard to the same is disseminated through the IRP portal, GST portal, e-invoicing API portal, etc.
4. Taxmann's Book on GST E-Invoicing
Taxmann's GST E-Invoicing Book Purchase Now
Taxmann's book on GST E-Invoicing, is a comprehensive guide in understanding the background, concepts, issues involved and smooth implementation of 'GST E-Invoicing', with effect from 1st October 2020. It explains everything about e-invoicing along with relevant illustrations, tables and diagrams.
The book serves as a ready referencer for all the professionals, technical experts and project-in-charge involved in handling execution of e-invoicing module in the existing accounting software. Explanation is in complete sync with the current features available at the GST e-invoicing portal, GST e-invoice API portal as well as the GST Common portal.
The present publication is the 2nd Edition, as amended up to 25th August 2020, with the following noteworthy features:
Tabular presentation has been made for ascertaining the responsibility of each stakeholder involved
Situations and their solutions have been given at appropriate places
Pictorial representations have been made for better understanding
Impact on other verticals of the business have been incorporated
Process flow along-with validations done at IRP portal is also given
The book incorporates the following:

Background and concept of electronic invoicing in the form of capsules
Need of E-Invoicing
Mechanism of E-Invoicing
E-Invoice creation and IT implementation
Amendment, cancellation & miscellaneous topics of E-Invoicing
E-Invoicing schema/API – Change in IT system
Time & manner of issuance – Invoice vis-à-vis E-Invoice
Tax Invoice vis-à-vis E-Invoice
Bill of supply vis-à-vis E-Bill of supply
Debit-credit note vis-à-vis E-Debit-credit note
Receipt, refund and payment voucher
ISD invoice and miscellaneous documents
Quick response (QR) code
Annexures

Relevant Sections & Rules
Relevant Notifications
Concept Note on E-Invoice Messaging Flow
FAQs on Signed QR Code
Signed QR Code in E-Invoicing System
Disclaimer: The content/information published on the website is only for general information of the user and shall not be construed as legal advice. While the Taxmann has exercised reasonable efforts to ensure the veracity of information/content published, Taxmann shall be under no liability in any manner whatsoever for incorrect information, if any.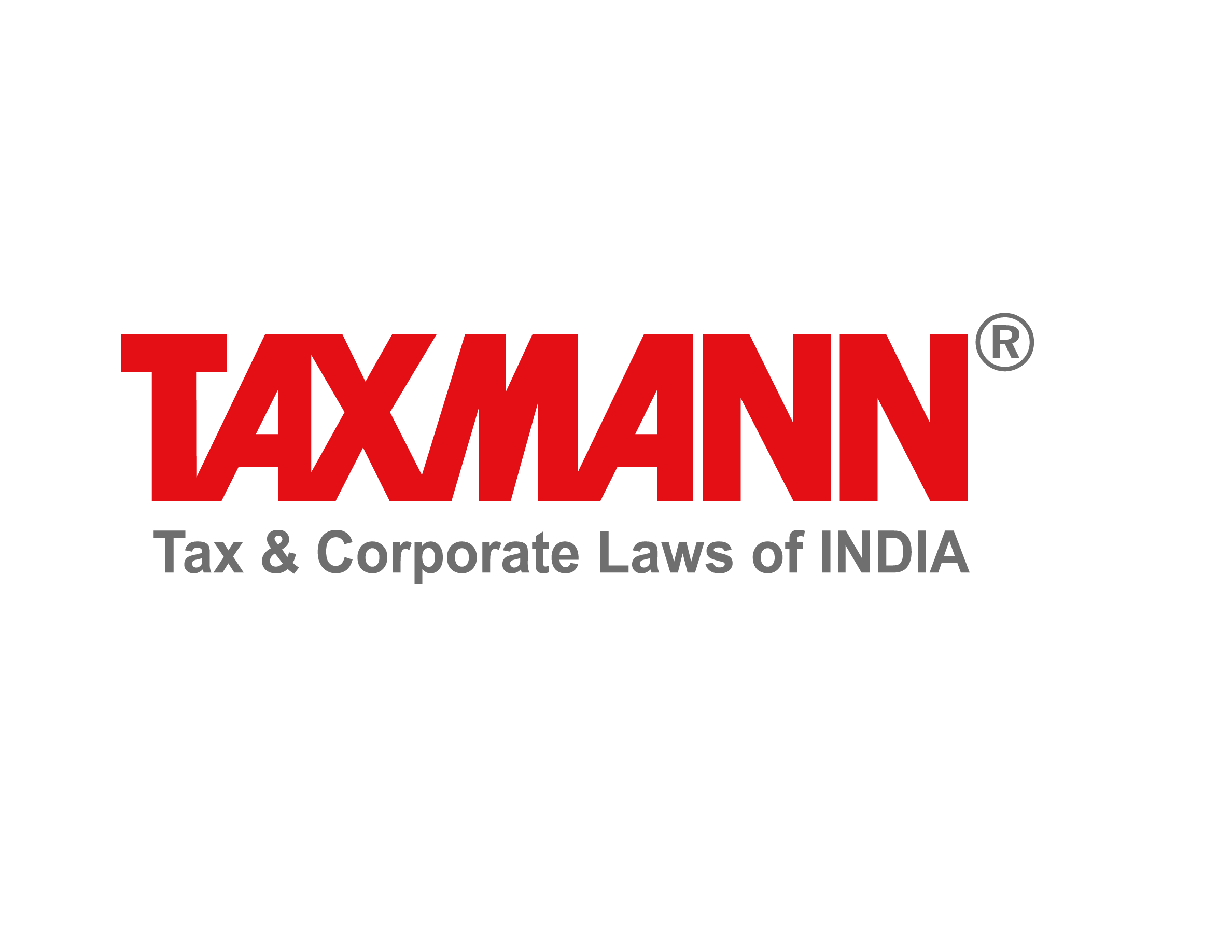 Taxmann Publications has a dedicated in-house Research & Editorial Team. This team consists of a team of Chartered Accountants, Company Secretaries, and Lawyers. This team works under the guidance and supervision of editor-in-chief Mr Rakesh Bhargava.
The Research and Editorial Team is responsible for developing reliable and accurate content for the readers. The team follows the six-sigma approach to achieve the benchmark of zero error in its publications and research platforms. The team ensures that the following publication guidelines are thoroughly followed while developing the content:
The statutory material is obtained only from the authorized and reliable sources
All the latest developments in the judicial and legislative fields are covered
Prepare the analytical write-ups on current, controversial, and important issues to help the readers to understand the concept and its implications
Every content published by Taxmann is complete, accurate and lucid
All evidence-based statements are supported with proper reference to Section, Circular No., Notification No. or citations
The golden rules of grammar, style and consistency are thoroughly followed
Font and size that's easy to read and remain consistent across all imprint and digital publications are applied
Everything on Tax and Corporate Laws of India
To subscribe to our weekly newsletter please log in/register on Taxmann.com