What is the Purpose of Filing GSTR-1, GSTR-2 And GSTR-3
Blog

|

GST & Customs

|

1397 Views

|

2

Min Read
By

Taxmann

|

Last Updated on 2 December, 2022
GSTR-1:
Say for e.g. If a person has entered into a transaction of supply of goods, then there must be someone who would be the recipient of the supply of goods. Supplier of the goods would be originating point of the transaction and he would specify, in his return, details of the supply along with the recipient to whom supply has been effected. The return for the inward supplies of the recipient of the supply would get auto-populated with the details provided by the supplier in his return for the outward supplies. Thus, GSTR-1 becomes the base document upon which the entire compliance structure in GST would be based. 
GSTR-2:
Once the supplier furnishes the details of the supply and recipient in GSTR-1, details would be auto-populated and communicated to the recipient in GSTR-2A. Recipient would confirm the details filled in by the supplier in GSTR-1 and reflected in GSTR-2A. If he agrees with the same, the transaction would be frozen and GSTR-2 would be prepared. However, if the recipient disagrees then recipient would communicate to the supplier about his disagreements which then would be reflected in GSTR-1A to the supplier. Supplier in turn would have the option to modify the details furnished in GSTR-1 as per the request of the recipient auto-populated before him in GSTR-1A or keep the details unchanged. 
GST Made Easy provides an Updated, Comprehensive & Simplified Analysis of each provision of the GST Law. The objective behind this book is that the understanding of GST should be as easy as ABC. This book provides answers to all your practical queries on GST.
GSTR-3:
GSTR-3 would be a consolidated monthly return and will contain details of tax liability along with the tax collected on outward supplies and tax paid on inward supplies by registered person. It would be auto-populated through GSTR-1 and GSTR-2 of the registered person. There would be minimal manual intervention and system itself would be updating records.
Related Articles:
Disclaimer: The content/information published on the website is only for general information of the user and shall not be construed as legal advice. While the Taxmann has exercised reasonable efforts to ensure the veracity of information/content published, Taxmann shall be under no liability in any manner whatsoever for incorrect information, if any.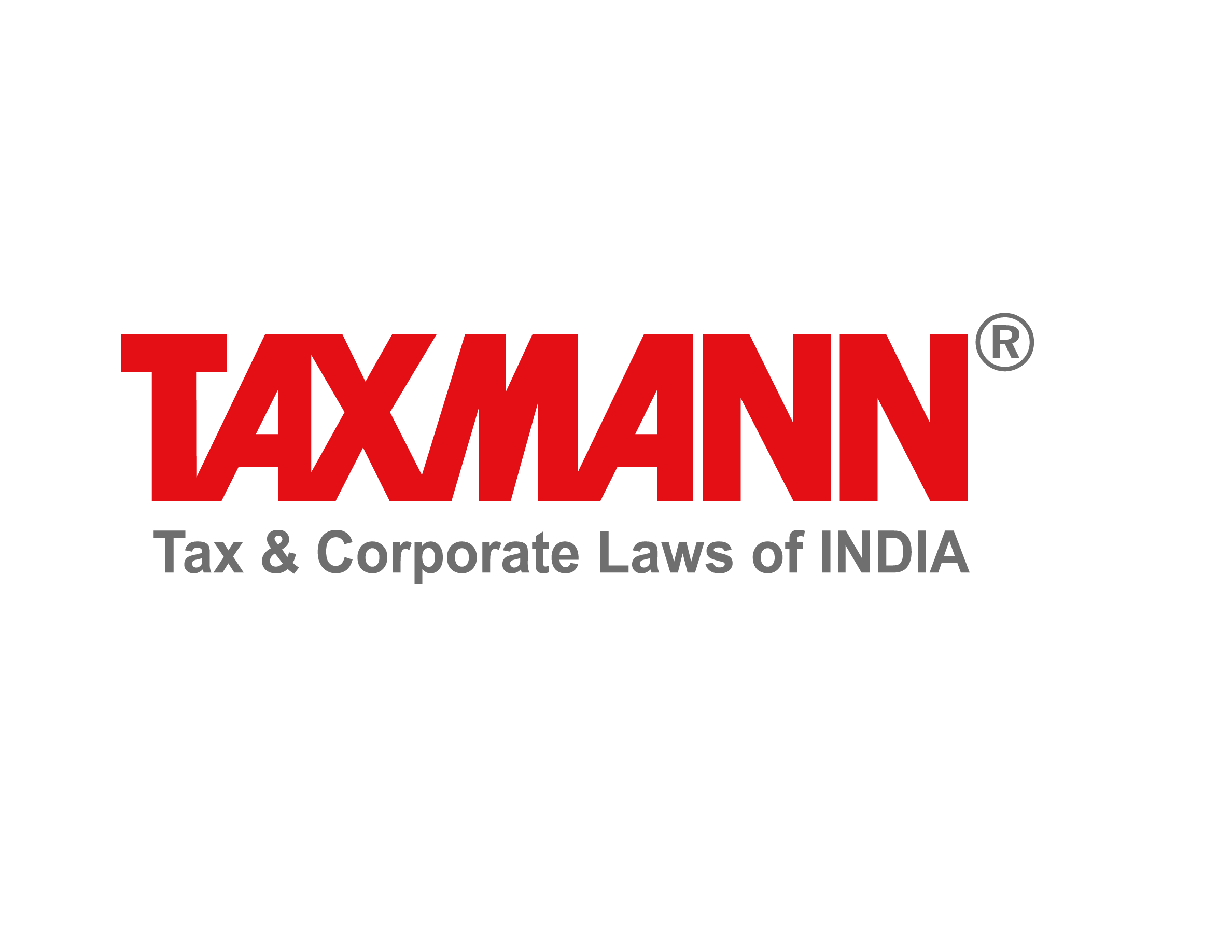 Taxmann Publications has a dedicated in-house Research & Editorial Team. This team consists of a team of Chartered Accountants, Company Secretaries, and Lawyers. This team works under the guidance and supervision of editor-in-chief Mr Rakesh Bhargava.
The Research and Editorial Team is responsible for developing reliable and accurate content for the readers. The team follows the six-sigma approach to achieve the benchmark of zero error in its publications and research platforms. The team ensures that the following publication guidelines are thoroughly followed while developing the content:
The statutory material is obtained only from the authorized and reliable sources
All the latest developments in the judicial and legislative fields are covered
Prepare the analytical write-ups on current, controversial, and important issues to help the readers to understand the concept and its implications
Every content published by Taxmann is complete, accurate and lucid
All evidence-based statements are supported with proper reference to Section, Circular No., Notification No. or citations
The golden rules of grammar, style and consistency are thoroughly followed
Font and size that's easy to read and remain consistent across all imprint and digital publications are applied
Everything on Tax and Corporate Laws of India
To subscribe to our weekly newsletter please log in/register on Taxmann.com