Why India is not yet a member of OECD?
Blog

|

International Tax

|

3

Min Read
By

Taxmann

|

Last Updated on 22 January, 2021
The primary goal of OECD and its members is to support sustainable economic growth, boost employment in their member countries for its citizens, raise their overall living standards, maintain their financial stability and assist other member countries to boost their economic environment and contribute towards overall growth in world trade.
In addition to above OECD is also a great and reliable source for comparable statistics of economic and social data about countries across the world and tends to analyze various parameters related to patterns in world trade, its environment, agriculture, technology and other areas like taxation and economic development.
India's take on OECD membership:
Though all flourishing countries are members of OECD, India is still refraining itself from becoming its member in order to expand its sectoral engagement. As of now India is only member of various committees of OECD. OECD have completed its 50 glorious years while providing as a forum for various democratic governments across the globe to work together and help progress the world trade and economic progress in its member countries. Majorly all developed countries are part of this forum. However, though India is also an emerging country, it still doesn't feel appropriate to be part of this forum. It is so because India is being cautious about what kind of signal its membership in OECD would give to other emerging countries located in South Asian Continent. However, OECD is pretty much keen on India being its member. India is still on feasibility stage to have a crux on what would be the consequences on becoming its member. It would be more like a strategic collaboration and India still need to judge how helpful it will be for it and its citizens. OECD has been keen on inviting emerging countries like India and Russia to become its members to provide it much more strength. It has also extended its invitation to other such emerging countries like Brazil, China, and Indonesia. Not only developed but few developing nations like Chile, Hungary and Mexico are also already its members. One more thing that is keeping away India to accept its membership is the kind of commitments that come with its membership. It requires the country to have good number of human resources and need to follow very many procedures to remain its member. However, some time they have relaxed these terms to give membership to certain countries like, for India its per capita income is much lower than the threshold OECD has set for its member countries, but OECD is ready to relax on these terms for accepting India as its member. Currently India is member of about 30 committees of OECD like taxation, transport research, chemicals, pesticides, consumer policies, fiscal policies, private pension etc. Also, OECD and India have enhanced their co-operation in dealing with issues related to transfer pricing and to promote better tax compliance in order to improve the prevention of cross border disputes. India is also actively involved in various OECD fiscal management initiatives and has led its way in areas like Transparency and Exchange of Information for Tax Purpose.
Disclaimer: The content/information published on the website is only for general information of the user and shall not be construed as legal advice. While the Taxmann has exercised reasonable efforts to ensure the veracity of information/content published, Taxmann shall be under no liability in any manner whatsoever for incorrect information, if any.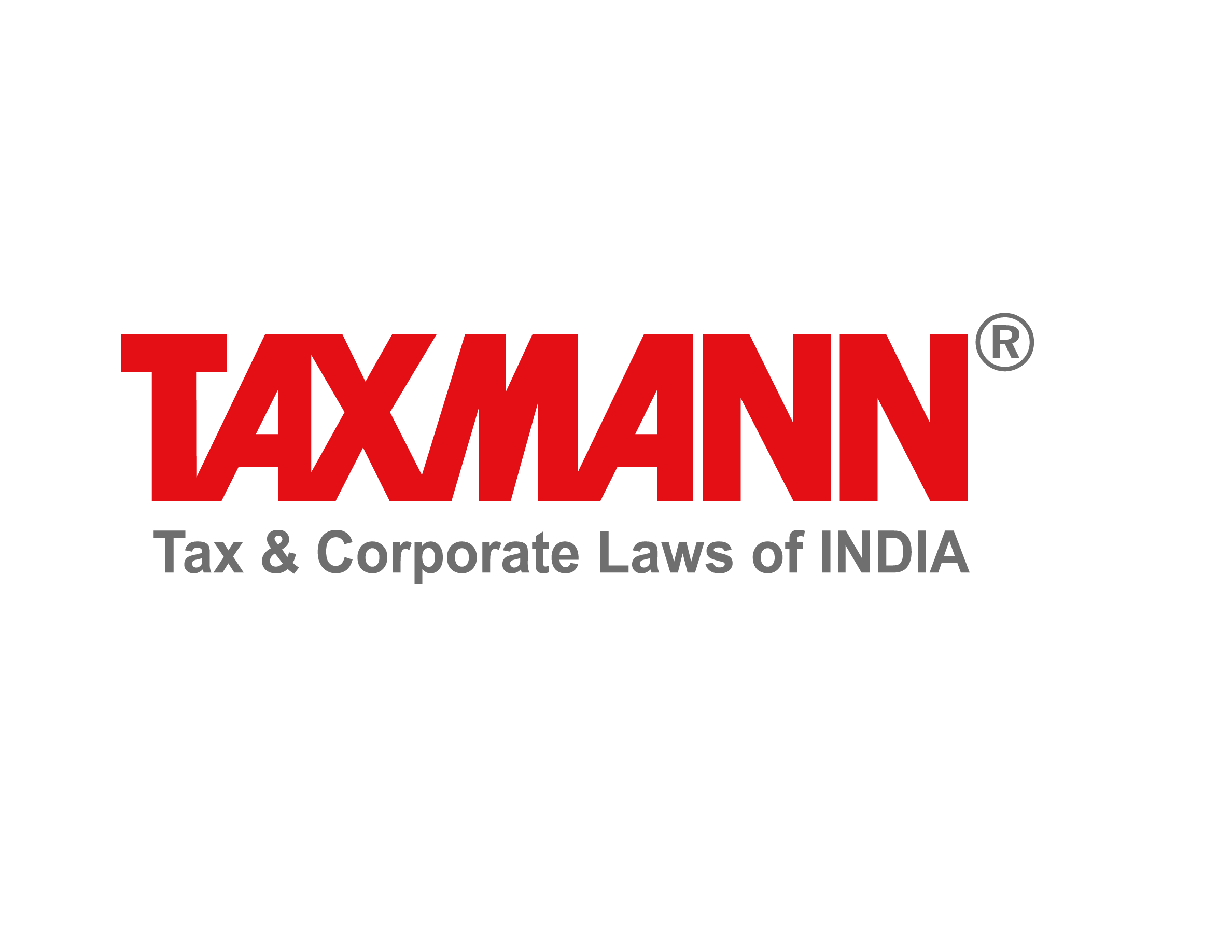 Taxmann Publications has a dedicated in-house Research & Editorial Team. This team consists of a team of Chartered Accountants, Company Secretaries, and Lawyers. This team works under the guidance and supervision of editor-in-chief Mr Rakesh Bhargava.
The Research and Editorial Team is responsible for developing reliable and accurate content for the readers. The team follows the six-sigma approach to achieve the benchmark of zero error in its publications and research platforms. The team ensures that the following publication guidelines are thoroughly followed while developing the content:
The statutory material is obtained only from the authorized and reliable sources
All the latest developments in the judicial and legislative fields are covered
Prepare the analytical write-ups on current, controversial, and important issues to help the readers to understand the concept and its implications
Every content published by Taxmann is complete, accurate and lucid
All evidence-based statements are supported with proper reference to Section, Circular No., Notification No. or citations
The golden rules of grammar, style and consistency are thoroughly followed
Font and size that's easy to read and remain consistent across all imprint and digital publications are applied
Everything on Tax and Corporate Laws of India
To subscribe to our weekly newsletter please log in/register on Taxmann.com