Accounting – Meaning and its Basic Concepts
Account & Audit

|

Blog

|

2797 Views

|

5

Min Read
By

Taxmann

|

Last Updated on 20 May, 2022
Taxmann Academy presents the Tax and Accounts Professional (TAP) Course!

Enrol in the Foundation Level of TAP course and get practical training in book-keeping, Income-tax returns, GST returns, TDS returns, Payroll, MS-Office, Labour Laws, and much more.

Join Taxmann Academy Now! https://taxmann.social/aPDM

Don't feel Trapped; Enrol in TAP!
Batch Begins April 2022
1. Meaning of Accounting
In simple words, accounting can be defined as keeping records of all financial transactions related to an individual or an entity. And then there are pre-defined rules and procedures in the way a transaction should be accounted for. This is what we call debit or credit, income or expenditure, asset or liability. There are then rules on whether it would be an asset or an expenditure and so on.
A proper definition of accounting is that it is the process of recording, summarizing, analyzing, and reporting the financial transactions related to a business. It explains how a business organization records, organizes and reports these transactions to regulators and other parties. It helps to translate the working of business intangible reports for the process of tracking assets, liabilities, expenses, income, and equity. Basic knowledge of accounting is important to understand the financial terms and to participate in the business world.
Everyone uses accounting in their own way like individuals may use accounting to maintain their personal budget, reconcile their monthly credits, and balance their checkbooks for future consistency. Whereas, a business entity may use accounting methodologies to analyze its income and expense items and to determine its financial position and performance throughout the period/s. Although the scope and methods of accounting may differ from entity to entity.
2. Difference between Accounting and Accountancy
Generally, the terms accounting and accountancy are used interchangeably but there is a thin line difference between these two items. The term accountancy is used for the profession of accountants – one who does the work of accounting whereas, accounting is the systematic process of recording all business transactions and translating all intangible reports for its intended use by the user.
3. Aspects
Record keeping: The system of record keeping of financial transactions requires the use of standard set of accounting policies, practices and procedures, as well. It is concerned with the recording of transactions in an orderly manner, soon after their occurrence in proper books of accounts.
Tracking of financial transactions:

In business organization, various transactions are entered and collection and analyzing of each such transaction needs separate accounting procedures.

Financial Reporting:

Several reporting frameworks, most notably Generally Accepted Accounting Principles (GAAP), International Financial Reporting Standards (IFRS), etc. mandates a specific manner in which the financial transactions of a business organization must be reported and aggregated in the financial statements. This results in the preparation of Statement of Profit and Loss, Balance Sheet, Statement of Cash Flows along with the supporting disclosures. 

    
4. Types of Accounting
| | |
| --- | --- |
| Financial Accounting | The systematic process used to generate the financial results of a business organization. The result of all the financial transactions of an entity is summarized and recorded in terms of the Balance sheet, Statement of Profit and Loss, and Statement of Cash Flows. |
| Cost Accounting | For every business, it is of great importance to determine the cost relating to product manufactured and cost accounting helps the businesses to make costs decision. The results produced can be used to determine what a product should costs. |
| Forensic Accounting | This accounting is an important branch of accounting that collects, recovers, and restores the financial information as a part of the investigation process. In order to widen its scope, a proper framework defining a set of benchmarks for forensic accounting is in motion. |
5. Methods of Accounting
Generally, there are two main methods of recording financial transactions in the books of accounts:-
Cash system

: Under this system of accounting, financial transactions are not recorded in the books until the related cash amount is actually received or paid. This system does not make a complete record of financial transactions as it does not record credit transactions and does not provide a true picture of profit and loss at a point in time.

Accrual system

: Under this system of accounting, financial transactions are recorded in the books of accounts as and when it accrues during the period. This system gives a complete picture of financial transactions entered during the period as it makes record of all the transactions entered during the period irrespective of cash received or paid.
1. Methods of Accounting
2. Income Computation and Disclosure Standards
3. Rejection of books of accounts
4. Valuation of Stock

Read in detail. Click Here
6. Accounting Concepts
Separate Business entity concept:

While accounting for a business organization, we make a clear distinction in between the business and the owner. All the business transactions are recorded from viewpoint of the business rather than from the viewpoint of the owner. The proprietor is considered to be a creditor of the entity to the extent of capital bought by him.

Double Entry concept:

Every financial transaction requires two aspects of accounting to be recorded for example if a firm sells goods worth Rs. 5,000 this transaction involves two aspects. One is reduction in stock worth Rs 5,000 and other receipts of Rs. 5,000 cash. The record of these two aspects of a single transaction is termed as a double-entry system. According to this rule, the total amount debited will always match total amount credited. The fundamental accounting equation to above rule is:-

Assets = Liabilities + Owners Equity
Going concern concept:

Accounting assumes that business will continue to operate for a longer period of time in future. In other words, it is assumed that neither there is any intention nor necessity to curtail the business operations of entity. It is on this basis that financial statements of a business entity are prepared and referring to which investors agree upon their decision to invest in the business.

Matching concept:

This concept states that the revenues and expenses must be recorded at the same time at which they are incurred. In general, we match the revenues with the expenses incurred during the accounting period. Broadly speaking, income earned during a period can be measured only when it is compared with the related expenses incurred. On the basis of this concept several adjustments are made for prepaid expenses, accrued incomes, etc. while preparing financial of a period.
7. Governing body
The general fundamentals of accounting are common across the entire world. This includes the double entry system, statement of profit and loss and balance sheet. A lot of these fundamentals are a part of the academic curriculum taught in schools and colleges. At a national level, standards related to accounting are set by The Institute of Chartered Accountants of India and are notified through Ministry of Corporate Affairs. The accounting of Banks and Insurance is slightly different though and some of the provisions are governed by RBI and IRDA respectively.
8. Summary
On a broad basis, accounting can be understood as a language of business for making financial decisions. It a process of measuring the financial performance and position of business and reporting the results to its users which can be internal – owners, management, employees, etc. and external – investors, creditors, regulators, etc. Depending upon purpose and method, accounting can be classified as financial accounting; cost accounting; forensic accounting, etc. There are well defined concepts and methods which be used to frame financial decisions.
Dive Deeper:
Accounting Standards – Meaning and its Applicability
Method of Accounting

Disclaimer: The content/information published on the website is only for general information of the user and shall not be construed as legal advice. While the Taxmann has exercised reasonable efforts to ensure the veracity of information/content published, Taxmann shall be under no liability in any manner whatsoever for incorrect information, if any.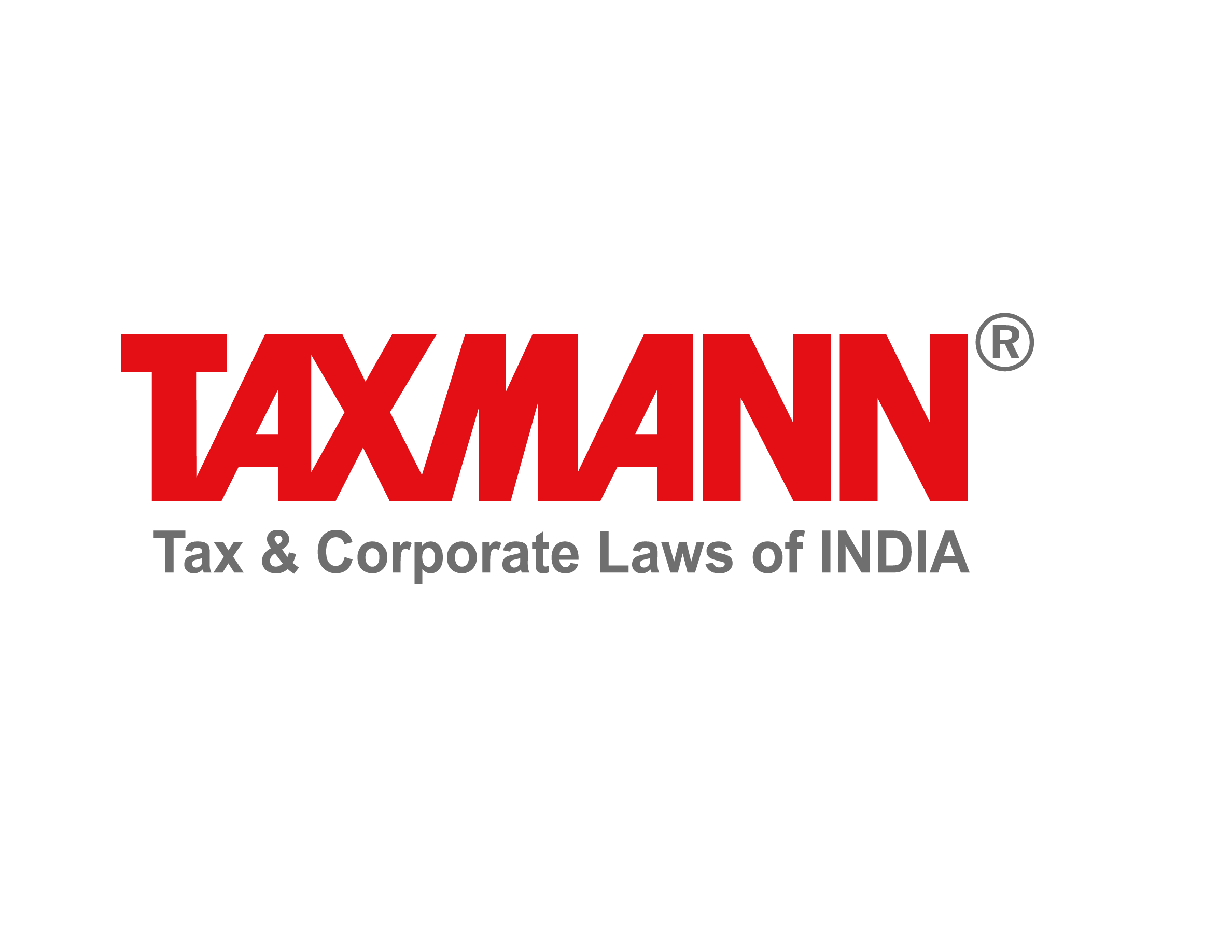 Taxmann Publications has a dedicated in-house Research & Editorial Team. This team consists of a team of Chartered Accountants, Company Secretaries, and Lawyers. This team works under the guidance and supervision of editor-in-chief Mr Rakesh Bhargava.
The Research and Editorial Team is responsible for developing reliable and accurate content for the readers. The team follows the six-sigma approach to achieve the benchmark of zero error in its publications and research platforms. The team ensures that the following publication guidelines are thoroughly followed while developing the content:
The statutory material is obtained only from the authorized and reliable sources
All the latest developments in the judicial and legislative fields are covered
Prepare the analytical write-ups on current, controversial, and important issues to help the readers to understand the concept and its implications
Every content published by Taxmann is complete, accurate and lucid
All evidence-based statements are supported with proper reference to Section, Circular No., Notification No. or citations
The golden rules of grammar, style and consistency are thoroughly followed
Font and size that's easy to read and remain consistent across all imprint and digital publications are applied
Everything on Tax and Corporate Laws of India
To subscribe to our weekly newsletter please log in/register on Taxmann.com