Best Ways to Enjoy Studying For Upcoming CPT Exams
By

Taxmann

|

Last Updated on 8 April, 2021
You may consider concentrating for upcoming CPT exams to be a task, but you can enhance the experience and even figure out a way to appreciate it. 
Here're some top tips for finding the best ways to have fun while studying:
1. Choosing a Comfortable & Clean Environment for Study:
    • Keep your study area clean. Clean your desk regularly along with other study places.
    • Arrange your study materials in a neat way & use proper stationary.
    • Remove distractions when you are studying. For instance, turn-off TV and radio, put your phone on silent-mode, etc. You will enjoy studying if you are able to engage fully.
    • Distribute studying with some other activities. Figure out what length of breaks works better for you.
    • Find good & compatible study-partner.
    • Change your location from time to time for studying. Take your laptop, books to a relaxing place like a café, park, etc. If being outside is not an option, then you could be somewhere else in your house.
For your last-minute CS Executive Exams preparations, buy online from Taxmann's bookstore.
2. Making your Study More Interesting:
    • Use colorful stationary. Use colorful pens to write down ideas and make notes using stickers, colourful papers, highlighters, etc. Adding colors to studying make it more fun & you will start enjoying it. Also, this will help in activating the creative part of your brain.       • Listening to Good Music. Play light background music while you study. Playing music at a moderate volume makes studying more enjoyable.       • You can also watch educational videos. Nowadays, studying from notes and books can be boring. So, you can watch educational videos to improve your learning on the same topics.Few points keep in mind while searching for educational videos:          a) Videos are made by an expert in the particular field of study.          b) Videos are produced & approved by reputable institutions.
3. Challenge Yourself & Studying with Compatible & Good People:
    • Find your study partner with similar habits who uses a similar method of learning.        • Avoid studying with classmates or friends who are a big distraction for you.       • Start discussion with your partner on the study material to gain new ideas and a better understanding.       • Start asking questions on a particular topic & review the correct answers together.       • You can also start group study with partners who can share a common goal.
4. Giving yourself Rewards & Breaks:
• Take fixed breaks during the study time. It will help you reduce stress level & retain what you've studied.    • Reward yourself for your hard work during certain checkpoints.   • Challenge yourself & set larger achievement rewards.
Disclaimer: The content/information published on the website is only for general information of the user and shall not be construed as legal advice. While the Taxmann has exercised reasonable efforts to ensure the veracity of information/content published, Taxmann shall be under no liability in any manner whatsoever for incorrect information, if any.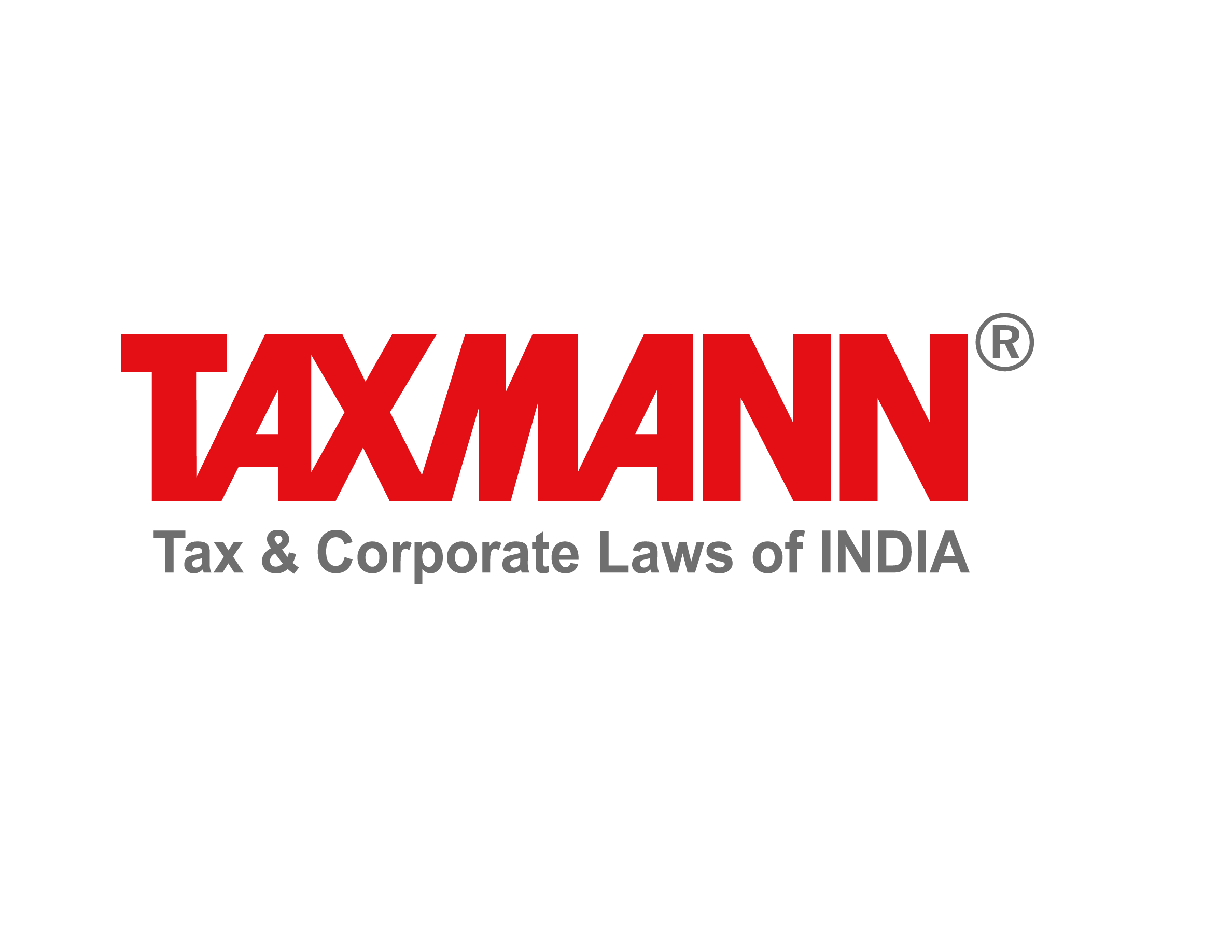 Taxmann Publications has a dedicated in-house Research & Editorial Team. This team consists of a team of Chartered Accountants, Company Secretaries, and Lawyers. This team works under the guidance and supervision of editor-in-chief Mr Rakesh Bhargava.
The Research and Editorial Team is responsible for developing reliable and accurate content for the readers. The team follows the six-sigma approach to achieve the benchmark of zero error in its publications and research platforms. The team ensures that the following publication guidelines are thoroughly followed while developing the content:
The statutory material is obtained only from the authorized and reliable sources
All the latest developments in the judicial and legislative fields are covered
Prepare the analytical write-ups on current, controversial, and important issues to help the readers to understand the concept and its implications
Every content published by Taxmann is complete, accurate and lucid
All evidence-based statements are supported with proper reference to Section, Circular No., Notification No. or citations
The golden rules of grammar, style and consistency are thoroughly followed
Font and size that's easy to read and remain consistent across all imprint and digital publications are applied
Everything on Tax and Corporate Laws of India
To subscribe to our weekly newsletter please log in/register on Taxmann.com