GST Registration Certificate – Time Limit For Registration in GST
Blog

|

GST & Customs

|

2

Min Read
By

Taxmann

|

Last Updated on 8 April, 2021
a. Grant of Registration:
Where after due verification as per section 25(12) of the Act, the application for grant of registration has been approved under Rule 9, then a certificate of GST registration has to be granted in FORM GSTR-06.
b. GSTIN:
The registration certificate which will have the following details of principal place of business and additional place of business of the person who has applied for registration on the common portal and a GSTIN shall be assigned subject to following characters such as: • Two characters for State code; • Ten characters for the Permanent Account Number or the Tax Deduction and Collection Account Number; • Two characters for the entity code; and   • One checksum character
c.Effective Date of Registration:
If application for registration has been made within 30 days from the day the person becomes liable for registration under GST, then the registration shall be effective from the date on which he became liable to be registered.
d. Application after 30 days:
If the person who is liable to get registration in GST applies for registration after 30 days, then the effective date of registration will be the date when the registration is granted under Rule 9(1) or Rule 9(3) or Rule 9(5).
 •

Due Verification:

 
 Every registration certificate shall be duly signed and verified through  electronic verification code by the proper officer.
•

Communication:
After the registration is granted to the applicant under Rule 9(5), the applicant shall be communicated with the registration number and the certificate of registration under sub-rule (1) which shall be duly signed and verified through electronic verification code and it shall be made available to the registered person within the period of 3 days after the expiry of the period specified in Rule 9(5).
Time Limit for GST Registration:
a. 30 Days for Regular Person: 
Section 25(1) of the act states that every person who is liable to be registered shall apply for registration in every  such State, where he is liable, within 30 days from the date he becomes liable for registration.
b. 5 Days for Casual Person:
Provided that a casual taxable person or a non-resident taxable person shall apply for registration at least 5 days prior to the commencement of business.
Territorial Waters:
Supplier from the territorial waters of India shall obtain registration in the coastal State or Union territory where the nearest point of baseline is located.
Disclaimer: The content/information published on the website is only for general information of the user and shall not be construed as legal advice. While the Taxmann has exercised reasonable efforts to ensure the veracity of information/content published, Taxmann shall be under no liability in any manner whatsoever for incorrect information, if any.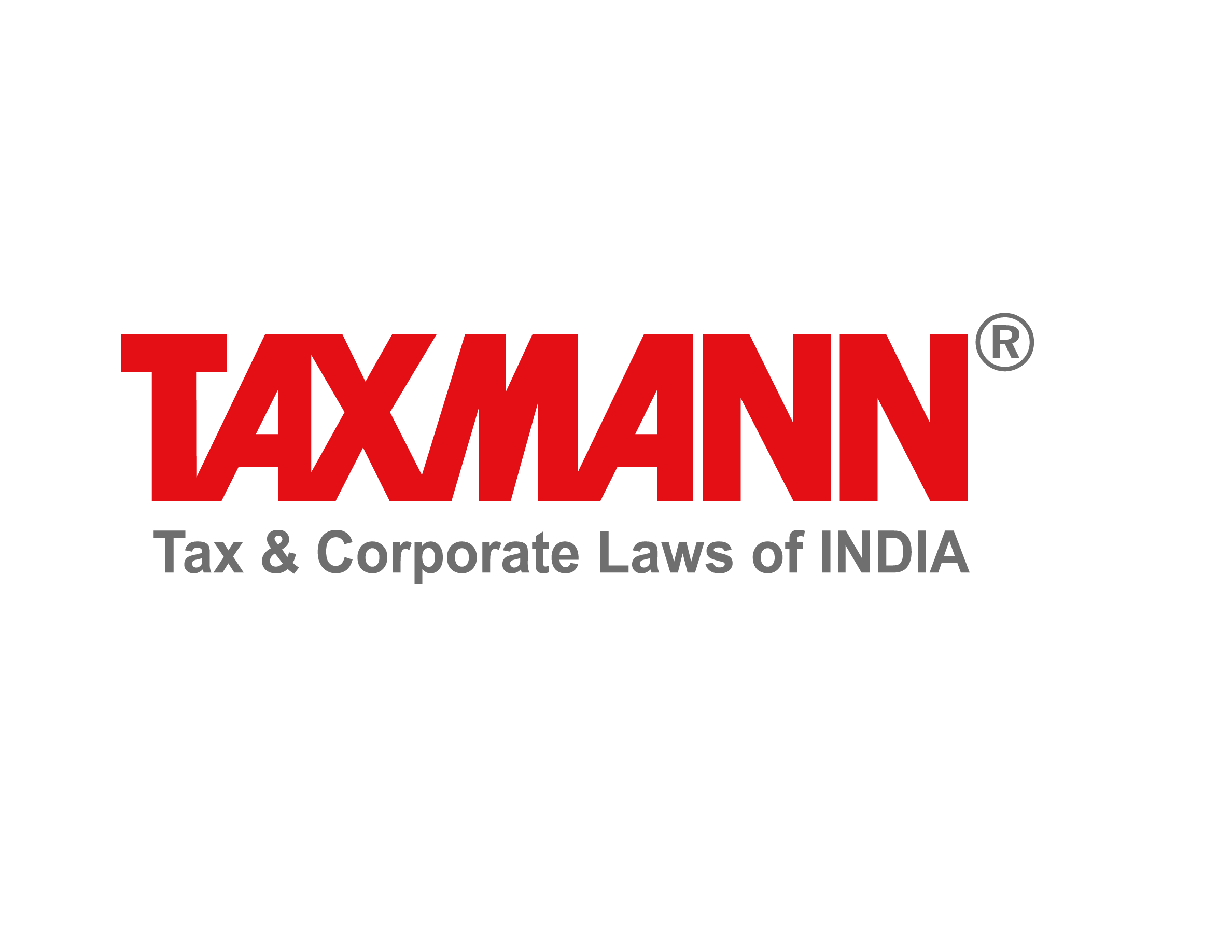 Taxmann Publications has a dedicated in-house Research & Editorial Team. This team consists of a team of Chartered Accountants, Company Secretaries, and Lawyers. This team works under the guidance and supervision of editor-in-chief Mr Rakesh Bhargava.
The Research and Editorial Team is responsible for developing reliable and accurate content for the readers. The team follows the six-sigma approach to achieve the benchmark of zero error in its publications and research platforms. The team ensures that the following publication guidelines are thoroughly followed while developing the content:
The statutory material is obtained only from the authorized and reliable sources
All the latest developments in the judicial and legislative fields are covered
Prepare the analytical write-ups on current, controversial, and important issues to help the readers to understand the concept and its implications
Every content published by Taxmann is complete, accurate and lucid
All evidence-based statements are supported with proper reference to Section, Circular No., Notification No. or citations
The golden rules of grammar, style and consistency are thoroughly followed
Font and size that's easy to read and remain consistent across all imprint and digital publications are applied
Everything on Tax and Corporate Laws of India
To subscribe to our weekly newsletter please log in/register on Taxmann.com